Details

Published on Thursday, 25 February 2016 14:30
WFLD-TV/FOX 32 News Director Tom Doerr announced he will be leaving the station at the end of April. He is choosing to return back to his home in southern Florida for what he calls "personal family reasons." Doerr has been with WFLD-TV since February 25, 2013.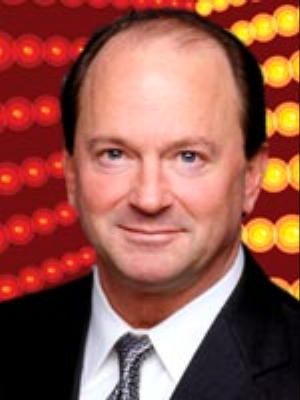 Doerr was
hired
in 2013 by Dennis Welsh, the Vice President and General Manager of WFLD-TV and WPWR-TV/My50 to bring managerial stability and improved ratings to the troubled FOX-owned station's newscasts. Doerr replaced Phyllis Schwartz, who abruptly resigned from the station in December 2012, after just over 11 months on the job. Schwartz herself replaced Carol Fowler, who was pushed out in January 2012.
Like his predecessors, Doerr had oversight of all editorial, business, and administrative functions for WFLD-TV. Unfortunately, also like his predecessors, who only were able to make a bad situation worse, Doerr was unable to improve the station's fortunes at all. Numerous personnel changes and questionable decisions have left FOX 32's newscasts in dead last place in Chicago.
For more than three years prior to coming to Chicago, Doerr had been the Vice President and News Director for KRIV-TV, the FOX-owned station in Houston. Before that time, he worked as the Vice President and Station Manager of WFOR-TV (CBS) and WBFS-TV (My Network affiliate) in Miami. He has also served as News Director at television stations in Dallas, San Antonio, Washington D.C., Tulsa, and different stations in Houston and Miami. Additionally, Doerr worked three and a half years as a Senior Strategist for Audience Research and Development, where he served as a consultant and advisor to television stations in Dallas and Miami.
Doerr is a graduate of the University of Florida, where he achieved a Bachelors degree in Journalism & Mass Communications, followed by a Masters degree in Journalism.
In Doerr's announcement today, he wrote: "I have decided to leave Chicago and go back to Florida for personal family reasons. My time at Fox 32 has been a fantastic experience and that also goes for my entire time with the Fox Television Stations Group. It has been a rewarding six plus years and I will treasure these relationships. Now, it is back to work. We have accomplished a lot, but we have a lot more to do."
Vice President and General Manager Dennis Welsh gave a statement, which read: "We thank Tom for his leadership over the past three years as we continue to build Fox 32 News and for helping us develop a highly engaged audience. We wish him success and happiness as he returns to the Sunshine State. Tom will stay on as news director through the end of April, which will give us time to find a great replacement."
FOX Television is now searching for its fourth News Director for WFLD-TV in just over four years.