Details

Published on Tuesday, 19 April 2016 17:45
Today's News & Notes features 12 local media news items, including: WTMX-FM gets its NAB Crystal Heritage Award; Rick O'Dell talks about WRME-LP on WBEZ-FM; "Elton Jim" Turano plans some sports talk fun; WFMT-FM salutes the Bard; Bill Cameron talks about his long career in covering city politics; Carol Marin gets honored with another award; Svengoolie gets honored with another award; Comcast SportsNet Chicago brings back its fun game show; Tom Doerr finds new work near his family; Judy Hsu emcees an autism fundraiser; the SAG/AFTRA Senior Radio Players return with a special production; and sad news about former WBBM-TV Operations Manager Corrice Collins. All of these stories can be read right here...
* * As
reported here
in February, two Chicago radio stations -- WSCR-AM/670 The Score and WSHE-FM/100.3 SHE FM -- were among the 50 finalists for the 29th annual NAB Crystal Radio Awards. The award honors radio stations for their outstanding year-round commitment to community service. The winners were announced today at a special luncheon at the 2016 NAB Show in Las Vegas. Unfortunately, the two Chicago stations did not make the cut this year. However, at that same luncheon event, WTMX-FM was honored with the NAB Crystal Heritage Award. This award is given to stations who have won five Crystal Awards -- a feat only achieved five times before.
* * It is not often that one radio station spends time promoting another radio station in the same market, especially if the two stations have different owners. However, that is just what happened on Monday morning when WRME-LP/87.7 MeTV FM Program Director Rick O'Dell was invited to spend time on WBEZ-FM's "Morning Shift" show to talk about his soft oldies station's vast playlist. O'Dell talks about his long career in Chicago radio with "Morning Shift" host Tony Sarabia, as well as revealing how 87.7 MeTV FM's music began and how programming is done now. A podcast of the show can be heard at this link
HERE
.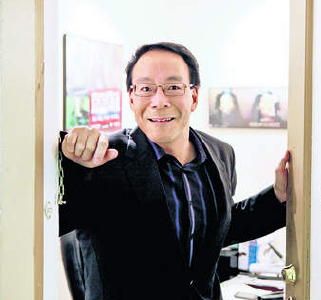 * * "Elton Jim" Turano
(pictured)
will be doing another fill-in show on WGN-AM on Wednesday night at 7:00pm. While Turano doing fill-in work on WGN-AM isn't newsworthy any longer since he now does it so often, a surprise he has planned for Wednesday night certainly is. Almost-legendary Chicago radio sporting news anchor Chet Chitchat, rumored to be a close and personal friend of Bruce Wolf's, will be on Turano's show conversing with "Ronnie," the spirit of a certain former Cubs player/announcer.
Hubbala-hubbala-BOOMski!
* * Saturday is the 400th anniversary of the death of famed poet/playwright/author William Shakespeare (and the 452nd anniversary of his birth). The city of Chicago has numerous events planned as part of the "
Shakespeare 400
" celebration. WFMT-FM/98.7 WFMT is taking part in that celebrating. Shakespeare-themed episodes are being heard all this week on "Exploring Music with Bill McGlaughlin" at 7:00pm each weeknight. On Saturday, the actual anniversary date, WFMT-FM will have Shakespeare-inspired music and readings throughout the day, including a special installment of "Arias and Songs with Larry Johnson" at 4:30pm.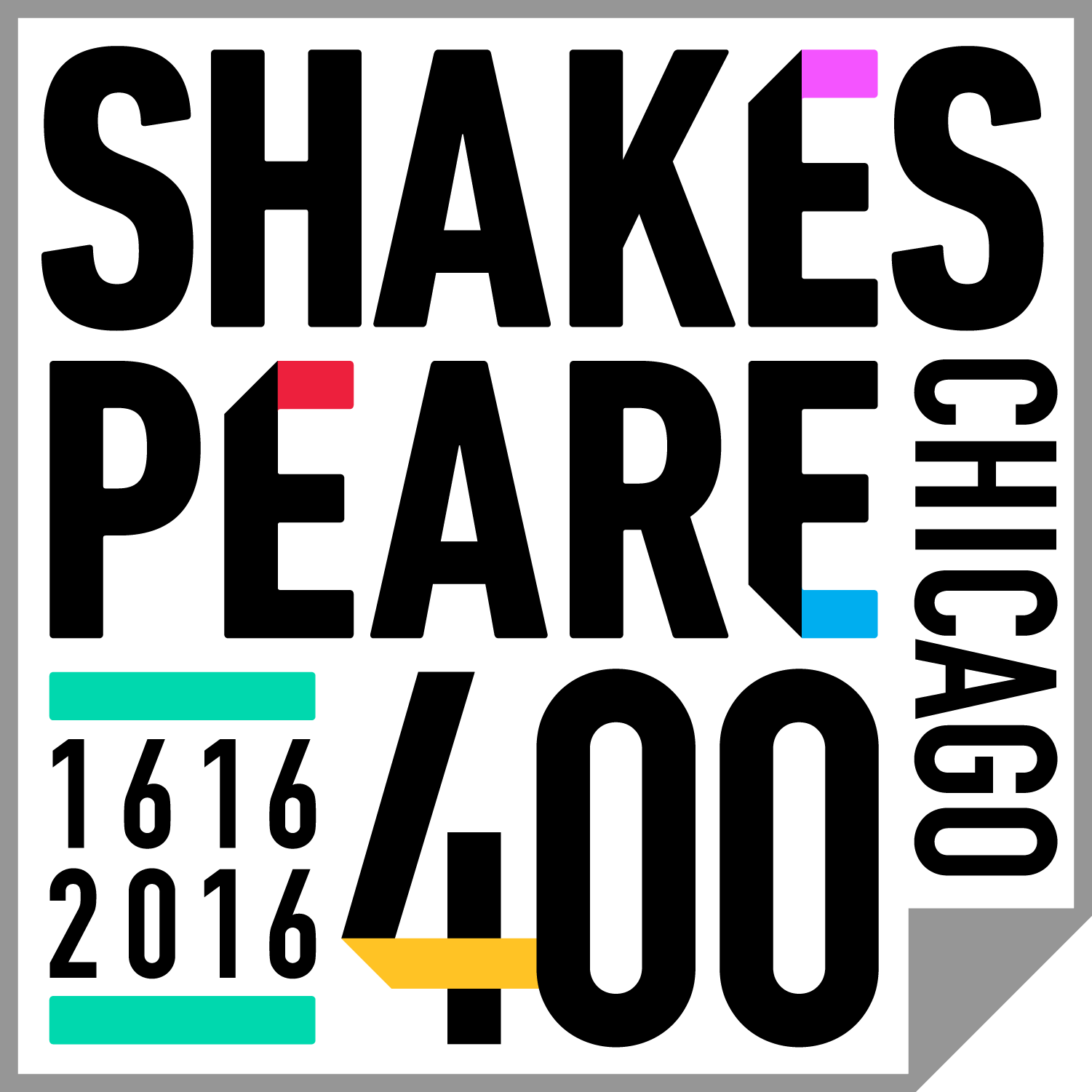 * * Margaret "RadioGirl" Larkin has interviewed longtime Chicago newsman Bill Cameron on her podcast. In this podcast, Cameron talks about his career covering Chicago politics, including stops at WMAQ-TV/NBC 5, the former WMAQ-AM, and his current radio home, WLS-AM. The interview can be heard at this link
HERE
.
* * The Peabody Awards today
announced
the first group of winners in its inaugural Peabody 30, honoring programming in news, radio/podcast, web, and public service. Carol Marin and WMAQ-TV/NBC 5 are among the announced honorees for their six-month probe into the police shooting of LaQuan McDonald and the cover-up following the incident. In announcing the award, the Peabody Awards said of WMAQ-TV: "Launching its probe six months before a Chicago police officer was charged with first-degree murder in the shooting of 17-year-old LaQuan McDonald, WMAQ's relentless, unrivaled reporting brought to light a host of police procedural infractions, official disinformation and outright lies, and contributed to a police department shake-up."
* * Chicago's favorite horror movie television host, Svengoolie is also a favorite nationwide. Sven had been nominated for "Favorite Horror Host of 2015" in the 14th Annual Rondo Hatton Classic Horror Awards. Of course, Rich Koz/Svengoolie won the award. This is his fourth year in a row winning the Rondo award, and fifth victory overall. The list of winners in all categories can be seen at this link
HERE
. Svengoolie's schtick can be seen locally on WCIU-TV/The U, as well as nationally via MeTV, the Chicago-based retro television network of Weigel Broadcasting.
* * Comcast SportsNet Chicago's fun trivia/game show "Beer Money" will be returning early next month with all new episodes. Kelly Crull joins the show as new co-host, working alongside original co-host Luke Stuckmeyer. (Stuckmeyer will not be part of the show until after the end of the Blackhawks post-season, as that will be his priority for
hopefully
many more weeks to come.) On Thursday evening, Crull and the CSN Chicago broadcast crews will be recording a new episode of "Beer Money." Those who would like to try and win a few bucks should plan to be at McDivot's Sports Bar & Grill in suburban Palos Park (12900 S. La Grange Road) starting around 5:30pm.
* * Earlier this year, WFLD-TV/FOX 32 News Director Tom Doerr, who had been with WFLD-TV since February 2013,
announced
he would be leaving the station in April to return back to his home in southern Florida for what he called "personal family reasons." Doerr has indeed moved back to Florida... and has a job waiting for him. Today, WINK-TV, the CBS affiliate in Fort Myers, announced that Doerr will become that station's News Director. Although he has spent most of his career in major markets, Doerr is purposely choosing to now work in small market Fort Myers to be around his loved ones there.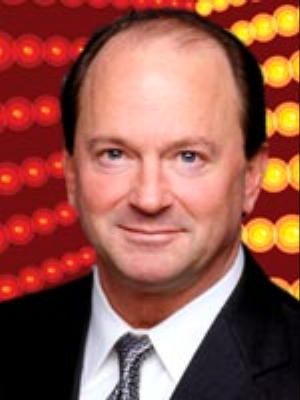 * * The 9th Annual Walk the Walk for Autism will be taking place Sunday, April 24th at 8:30am. All of the proceeds raised by this Walk will go to support Charlie's Gift Autism Center, a program of The Community House that addresses the needs of children and families facing autism and other related disorders. This year's Walk will kickoff Sunday morning (rain or shine) from The Community House's location at 415 W. Eighth Street in Hinsdale. Returning as emcee once again will be WLS-TV/ABC 7 morning news anchor Judy Hsu. Said Hsu: "What a phenomenal walk last year and I can't wait to be back. This is such a great way to raise awareness about autism and support families in our community!" For more information on this event, visit this link
HERE
.
* * The SAG/AFTRA Senior Radio Players will once again be performing a show from the Golden Age of Radio, recreated live on stage. On Wednesday at 7:00pm, the players will perform a special audio production of "Les Miserables." Chicago's SAG-AFTRA Senior Radio Players are made up of professional actors, actresses, commercial voice-over artists, television and radio talents -- some of whom have retired, while others are still going strong. They have all made their livelihood in radio, theater, stage, TV, movies, industrial films, instructional tapes, and lending their voices to various exhibits at museums across the country. Cast members for Wednesday night's performance include former WLS-TV news anchor Joel Daly and former WTTW-TV announcer Don Ferris. These SAG/AFTRA Senior Radio Players shows, which are always free and open to the public, take place at the Claudia Cassidy Theater in the Chicago Cultural Center, located Randolph and Michigan (77 E. Randolph Street, Chicago). There are no tickets needed to attend Wednesday's show. The doors of the theater will open at 6:30pm.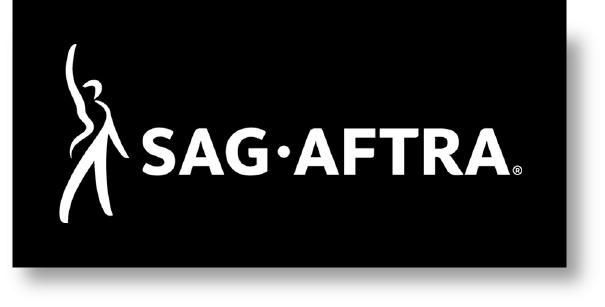 * * Corrice Collins passed away early last week at the age of 72 after a long battle against cancer. In the late 1960s, he helped break down the color barrier in television news by becoming a news reporter/anchor in Mississippi, and later in Missouri and Kansas, before returning to Mississippi. In 1997, Collins accepted a job offer to come to Chicago, taking over as Operations Manager for WBBM-TV/CBS 2, where he remained until his retirement in 2005. Loving Chicago, he remained living in that city after his retirement. Services were held for Collins in Jackson, MS this past weekend.