Details

Published on Thursday, 28 July 2016 19:15
30+ year Chicago area radio veteran Bob Zak has exited WERV-FM/95.9 The River. For now, Zak plans on working his full-time job outside of radio, plus playing drums in his band.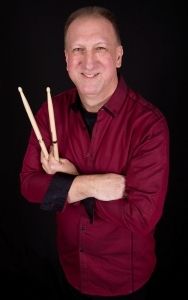 Zak's radio career spans 14 outlets, beginning at Joliet's WJRC-AM in 1983. Since then, he has worked at WCCQ-FM, WJOL-AM, WCFL-FM, WCSF-FM, WJTW-FM, WCSJ-FM, WCKG-FM, WYSY-FM, and since 2003, at WERV-FM.
With WERV-FM, Zak has been a fixture there, beginning as a weekend host and eventually going on to be heard seven days each week, working all weeknights and both weekend days.
To honor his radio work and longevity, the City of Joliet inducted Zak into their Hall of Fame in January 2014.
In addition to being a radio veteran, Zak is also an accomplished musician who plays drums, guitar, and keyboards. His fairly-new band is named 45rpm. The band is made up of Chicago area veteran musicians, who get together to play classic rock and roll dance hits from the 1960s through the 1980s. 45rpm performs at numerous area bars, events, and venues in Chicagoland.
On his Facebook account tonight, Zak
wrote
:
MY FINAL RADIO SHOW ...was Tuesday on 95.9 The River.

It has been an amazing 13-year run on a great radio station, with the opportunity to work with some incredibly talented people over the years. Thank you to the many River listeners for tuning in to hear me each night and for your loyalty. Also a special Thank You to radio veteran Len O'Kelly who hired me for the station so long ago.

I've spent almost 35-years as radio announcer for more than a dozen stations and it has been a blast. So many great memories. I'm not sure what my radio future holds for me in this very challenged industry. Or if there is one. But my marketing career is still going very strong and I will be continuing my performances playing drums in bands. But my first love has always been radio. Perhaps one day I will be back on the air. One never knows. But for now my Long and Winding Radio Road has come to an end. It's time now to take a break, smoke a good cigar and just relax.

Thank You again my friends... Bob
WERV-FM is actively seeking a new evening and weekend host (or hosts).