Details

Published on Friday, 21 October 2016 15:30
This weekend's News & Notes features a dozen local media news items, including: Chicago Cubs beat the Dodgers and the Bears; the Cubs' World Series schedule is released (assuming they make it that far); ABC 7 and NBC 5 revamp their newscast graphics; Debra Juarez will soon exit Chicago television; Regina Waldroup hosts an event; Deborah Norville gets inducted into a Hall of Fame; Lauren Langer takes over in Peoria; Jim Benes retires from WBBM-AM; Pete McMurray has a tender tendon; Orion Samuelson is a grand marshal; Freak rides for a good cause; and Janelle Rominski is back in charge at WXLC-FM. All of these stories are just below...
* * Despite only being shown on lesser-known cable network FS1, the Chicago Cubs' NLCS Game 5 against the Los Angeles Dodgers was by far the most watched program on Chicago television last night. Between 7:00pm and when the game finally ended near 11:30pm, the Cubs broadcast drew a 24.1 average household (all ages) rating, which equates to over 837,520 homes in the Chicago market. At the baseball game's peak, well over one millions Chicagoland homes were tuned in. The Cubs' average rating last night was nearly double what the hapless, 1-6 Chicago Bears were able to draw for their Thursday night game against their fiercest rival, the Green Bay Packers. The Bears game, which was shown on the cable NFL Network, as well as on CBS Television (WBBM-TV/CBS 2 in Chicago), drew a 12.8 average household rating, which equates to just over 444,820 homes in the Chicago market. The Cubs get a chance to close out the NLCS and advance to the World Series this Saturday night, which is sure to bring in massive ratings in Chicagoland. The Bears, with the almost-worst record in the NFL, play again on national TV on Halloween night against the team with the best record in the NFL, the Minnesota Vikings. There will be no Cubs game scheduled* for that night to help distract upset Bears fans.
(*See next item)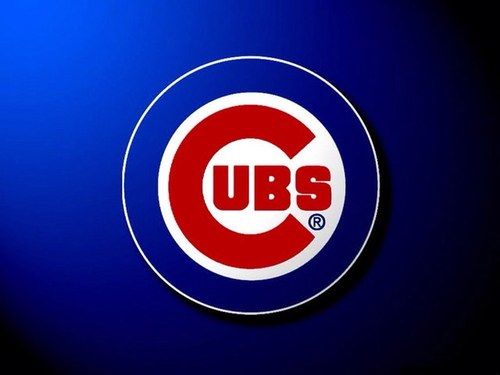 * * Assuming the Chicago Cubs do advance to the MLB World Series on Saturday night, or if need be, on Sunday night, their schedule against the Cleveland Indians in the World Series has been set. Thanks to baseball's annoying rule that the league that wins the exhibition All-Star Game gets to have the home field advantage in the World Series, the Cubs will start the series as the away team, despite having the best record in baseball in 2016 by far. On the plus side, thanks to the 2-3-2 schedule, if the Cubs just win one of the two first games, the home field advantage shifts to them. Games 1 and 2, and if necessary, Games 6 and 7 will be in Cleveland. Games 3 and 4, and if necessary, Game 5 will be at Chicago's Wrigley Field. All games will be shown on FOX, which is WFLD-TV/FOX 32 in Chicago. That means those without cable or satellite television can still view the games live. All of the games will start at 7:00pm (Central). The 2016 World Series schedule is: Game 1: Tuesday, October 25; Game 2: Wednesday, October 26; Game 3: Friday, October 28; Game 4: Saturday, October 29; Game 5: Sunday, October 30; Game 6: Tuesday, November 1; Game 7: Wednesday, November 2.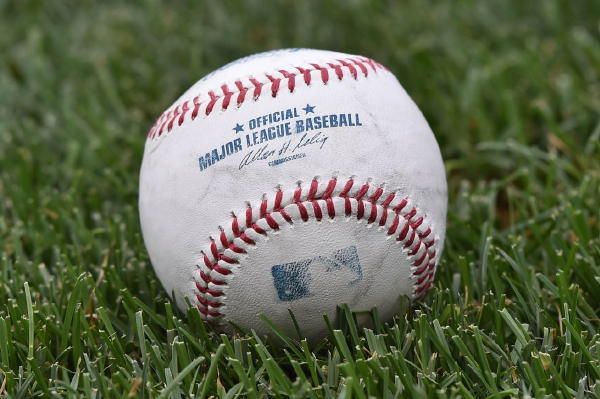 * * Both WMAQ-TV/NBC 5 and WLS-TV/ABC 7 have made recent changes to their newscast graphics along the bottom of the screen. Earlier this year, just before the start of the Olympics, the NBC-owned stations nationwide debuted a new graphics package called Look N for their newscasts. The Look N bug was a bit "busy," though. This week, the graphics for WMAQ-TV's newscasts were simplified, showing just the time/temp and logo in the right corner, instead of also cramming in a weather forecast. Larger fonts can now be seen, as well. WLS-TV has also made some slight alterations to its newest graphics package, which makes it look similar to the Look N package of NBC's. The two ticker lines now go all the way across the bottom of the screen instead of approximately three-fourths of the way, as it used to be. One ticker has the weather forecast, while the other promotes news headlines. Above that is room for fonts describing the news story that is currently shown on screen, as well as a large ABC 7 logo on the right, plus the current time and temp. At times during the newscasts, it does tend to get over-cluttered with too much varying information happening all at once. Expect even more tweaks to the tickers and weather bug appearances in the coming weeks.
* * NBC Television has announced that WMAQ-TV/NBC 5 News Director Debra Juarez has been promoted to the position of Vice President of Digital for WTVJ-TV and WSCV-TV in Miami. All three stations are owned and operated by NBC. Juarez will begin her new role at the start of January, exiting her Chicago ND role in early December. NBC is now searching for a new ND for WMAQ-TV. Juarez had been in that role since October 2011. She also previously spent 12 years (1993-2005) with WFLD-TV/FOX 32 as a Vice President of News. It is a return to Miami for Juarez, where she had worked as a TV news producer for most of the 1980s.
* * WMAQ-TV/NBC 5 reporter Regina Waldroup will the be opening keynote presenter at the annual Brian Injury Association of Illinois Conference, which begins October 28th at the Drury Lane Conference Center in Oakbrook Terrace. Her presentation will be titled, "Brain Injury: Media and Family Perspectives." The conference is open to the public, with more information found at this link
HERE
. Waldroup has been with WMAQ-TV since September 2013, and
as of last month
, was hired as full-time employee of NBC.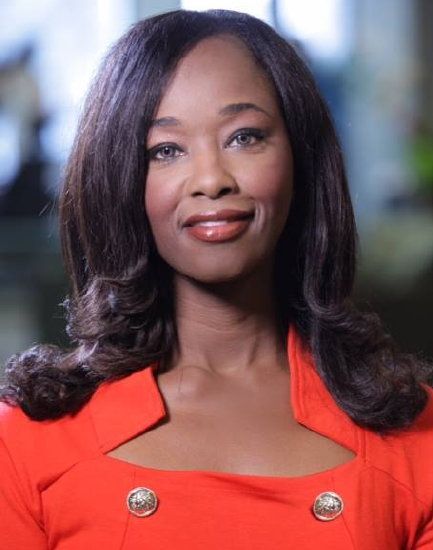 * * Former Chicago news anchor Deborah Norville was inducted into the Broadcasting & Cable Hall of Fame this week in New York. Although best known for being the host of "Inside Edition" since 1995, Norville previously worked in Chicago television. She was hired by WMAQ-TV/NBC 5 as a reporter in 1982 and quickly was promoted up to news anchor. Thanks to her popularity in Chicago, NBC promoted Norville to a national role out of New York in 1986. Along with Norville, Peter Liguori, Tribune Media's CEO, was also among the inductees at the 26th annual Broadcasting & Cable Hall of Fame ceremony.
* * Chicago-area native Lauren Langer is getting ever closer to working on Chicago television. From 2010-2012, Langer worked at WFLD-TV/FOX 32 as a producer, but the closest she came to being seen was when she co-hosted an Internet-only segment for "Good Day Chicago." In September 2014, she earned her big break, being hired as a reporter for WTVO-TV in Rockford. Langer was later promoted up to morning anchor. She has exited the Rockford station, though. As of this week, Langer is the new 6:00pm and 10:00pm news co-anchor for WMBD-TV in Peoria. In addition, she will be the solo anchor of the the 9:00pm newscast on Peoria sister-station WYZZ-TV. (WTVO-TV, WMBD-TV, and WYZZ-TV are all operated by Nextstar Broadcasting Group.) Langer is a 2010 graduate of the University of Iowa with a degree in Journalism and Mass Communication.
* * Jim Benes has been a morning editor with WBBM-AM/Newsradio 780 & 105.9 since 1968, joining the station soon after its flip to all-news. Last week, Benes retired from WBBM-AM after 48 years with the station. His WBBM-AM colleagues threw Benes a retirement party at the end of last week, wishing him well.
* * Best wishes to Chicago radio veteran Pete McMurray who is now recovering from foot surgery to repair what he calls an old sports injury to a tendon. Recovery is expected to take about four weeks. On Wednesday morning, the day before his surgery, McMurray made a brief return to the Chicago radio airwaves at the end of Steve Cochran's show on WGN-AM. It was McMurray's first time on the radio since the news broke
earlier this month
that his WDRV-FM/97.1 The Drive morning show was being cancelled to make room for a new show. Although McMurray remains under contract and paid by Hubbard Radio Chicago through the start of March 2017, he was able to negotiate the ability to appear on other radio stations in town before the end of his contract. It is quite possible that McMurray could resurface at WGN-AM on a more regular basis as a top fill-in host. McMurray (and his producer/co-host Scott Miller) previously worked at WGN-AM on a freelance basis from November 2012 through February 2015.
* * Orion Samuelson, WGN-AM's Agribusiness Director since 1960, will be the grand marshal of west suburban Sycamore's annual Pumpkin Festival's Pumpkin Parade. The parade will be on October 30th at 1:00pm, heading north on Somonauk Street from Borden Avenue. Before the parade, Samuelson will have a booth set up at the Sycamore Pumpkin Festival where he will sell and autograph copies of his 2012 autobiography "
You Can't Dream Big Enough
."
* * WRXQ-FM/Q-Rock 100.7 will be hosting a fun fundraiser on Sunday to help children in need. The "Rockin' For The Kids Ride" will be a motorcycle ride starting at noon at Hammers Sports Bar and Grill (2771 Black Road, Joliet) and ending at an after-party at 4:00pm at Top Fuel Saloon (275 S Hickory Street, Braidwood). Sign in begins at Hammers at 10:00am. The event will be hosted by WRXQ-FM midday personality Freak. Proceeds will go toward benefiting Variety, the Children's Charity of Illinois, which seeks to improve the lives of the state's youth with disabilities.
* * Janelle Rominski was just named as the new Promotions Director for Alpha Media's north suburban radio stations WXLC-FM/102.3 XLC and WKRS-AM/1220 ESPN Deportes. It's a familiar role for Rominski, as she also held it from 2007-2011 (under different station ownership). In addition to being Promotions Director, Rominski will be heard in overnights (Midnight-5:00am) on WXLC-FM. Since September 2014, Rominski has been hosting a Sunday morning shift on suburban WFXF-FM/103.9 The Fox. That Sunday 8:00am-1:00pm live shift will continue, as well. If that isn't enough, she also is a top photographer for live events, taking pictures for the Lake County Journal, Patch, The Local Tourist, On Stage Review, and others, along with her own photography business.
Buyers in Australia order more medications per person than any other area. The availability of drugs provided by online pharmacies is no doubt a contributing matter to prescription remedy abuse epidemic. Discount drugstores allow patients to gain access to their prescriptions at a fraction of the cost. Below are seven you need to know about canadian viagra. Nowadays, there are many options for folk who suffer from erectile disfunction. There are divers medicines which give you things you need to be ready on your own terms. When you order medicines like Cialis you should know about viagra canada. Of all the things in the field of public health that pique our interest most, it's erectile malfunction, particularly canada viagra. Sexual soundness is an big part of a man's existence. Unfortunately the failure to have a satisfactory sexual relationship impact sexual soundness. Despite the fact that this remedy is not for use in women, Cialis is not expected to be dangerous to an unborn baby.