Details

Published on Sunday, 04 December 2016 18:30
One-time Chicago radio mega-star Mike North has always been one of the hardest working people in media, skillfully juggling many jobs at once. The years have not slowed him down any in that regard, either. North is embarking on yet another new project: launching a daily podcast. Named "Mike North: Sticks and Stones," North's new on-demand show begins on Monday morning.
"Mike North: Sticks and Stones" will be available each Monday through Friday at approximately 9:30am. The podcasts, which will be created in North's home studio in suburban Chicago, will run at least 30 minutes in length.
The shows will have North talking primarily about sports, but just as was the case with his past sports radio shows, other subject matter -- from music to movies to news topics -- could always arise, as well.
There will be no co-hosts on the new show of North's, but special guests will appear from time to time.
The podcast will appear on North's own website
NorthToNorth.com
, as well as on iTunes,
audioBoom
, and especially on
PodcastArena.com
, which will have "Mike North: Sticks and Stones" featured on that website's home page.
"Mike North: Sticks and Stones" is a co-production between North and David Gow's Gow Media. Gow is best known as the owner of SB Nation Radio (formerly Yahoo Sports Radio), plus a pair of Houston-based sports radio stations. Gow Media also operates PodcastArena.com.
For over a decade and a half, North was one of the biggest names in Chicago radio, most famously for being a top host on WSCR-AM/670 The Score for many years. With his outgoing personality, speak-your-mind attitude, and blue collar "everyman" persona, North quickly became a local media superstar, who was either loved or hated by fans. He was a luminary on WSCR-AM from its inception in January 1992, until his exit from the station in June 2008, leaving after North and CBS Radio could not come to terms on a new contract.
Since then, he has co-hosted morning television shows on Comcast SportsNet Chicago and WBBM-TV. He also had a brokered column page in the Chicago Sun-Times, hosted his own Internet radio show, was a principle executive in the ill-fated Internet sports radio project ChicagoSportsWebio.com, and hosted programs for WIND-AM and WDRV-FM. In addition to that Chicago media work, North was a national talk show host with FOX Sports Radio from 2010 until this past September.
North continues to write sports columns twice a week in the suburban Daily Herald newspaper and delivering custom videos for the Daily Herald's website three times each week, among various other jobs he holds.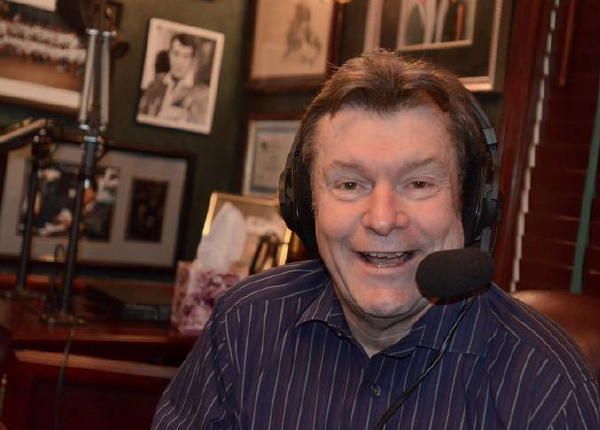 Buyers in Australia order more medications per man than any other area. The availability of drugs provided by online pharmacies is no doubt a contributing matter to prescription remedy abuse epidemic. Discount drugstores allow patients to gain access to their prescriptions at a fraction of the cost. Below are seven you need to know about canadian viagra. Nowadays, there are many options for men who suffer from erectile dysfunction. There are divers medicines which give you things you need to be ready on your own terms. When you order medicines like Cialis you should know about viagra canada. Of all the things in the field of public health that pique our interest most, it's erectile dysfunction, especially canada viagra. Sexual health is an big part of a man's existence. Unfortunately the inability to have a satisfactory sexual relationship impact sexual health. Despite the fact that this remedy is not for use in women, Cialis is not expected to be dangerous to an unborn baby.