Details

Published on Tuesday, 06 December 2016 10:35
Jeff Kapugi, the Chicago native and veteran radio executive, is out as Program Director for WUSN-FM/US99, as well as being gone from his national role as CBS Radio Vice President of Country Programming -- both jobs he has held since October 2011. He had worked for CBS Radio since November 2010.
CBS Radio is not issuing any statements regarding the exit of Kapugi, other than having a spokesperson confirm his immediate departure.
Kapugi's exit comes as WUSN-FM is dealing with a loss of listeners, ratings, and revenue not seen in decades. The reasons behind those decreases is primarily due to declines the radio industry as a whole is experiencing, but also due to new competition for the Country radio audience in Chicago from WEBG-FM/BIG 95.5, skewing the music selection to appeal to younger listeners, and the loss of all of the station's weekday on-air staff in the last year, with the exception of one person.
While some of these issues were not directly linked to Kapugi, he is taking the fall for them and was pushed out from CBS Radio on Tuesday morning.
Prior to WEBG-FM taking a huge bite out of WUSN-FM's ratings and the on-air staff quitting or being fired, US99 had been the highest-rated and most-listened to Country radio station in the biggest market in America. In 2015, the Academy of Country Music (ACM) named WUSN-FM as its "Radio Station of the Year - Major Market" as part of the 50th annual ACM Awards. Also in 2015, Kapugi was named as Country radio's #1 Program Director by Radio Ink magazine and Kapugi's peers. Earlier this year, Kapugi was again named as one of the best Program Directors for U.S. Country radio, ranked at #3. Additionally, for the past two years, he was named as one of the American radio's best programmers for any format by Radio Ink.
In a goodbye note to his staff, Kapugi wrote:
I am extremely proud of my 6 years with CBS Radio.

The last 5 at US99 and the opportunity to program a radio station in my home town were magical. I am proud of what we accomplished as a station and an 11-station country enterprise as VP/Programming.

I cherish in the fact that I was able to make some life-long friends along the way and I look forward to writing the next chapter in the book of Jeff & Laurie's Excellent Adventures.
(Laurie is Jeff Kapugi's wife, who was a very familiar face at the radio station and US99 events.)
Kapugi began with CBS in 2010 as a Program Director for KEZK-FM and KYKY-FM in St. Louis, before being promoted up to his hometown of Chicago the following year.
Before joining CBS Radio, Kapugi had taken a detour from his long radio career. He was among the many former Clear Channel Radio employees hired for executive positions within Tribune Company by then-CEO Randy Michaels. Kapugi held a few titles -- Vice President of Content Tribune Interactive, Senior Vice President of Tribune Interactive's Representation Division, and finally Senior Vice President and Chief Operating Officer of Tribune Interactive. He was one of the many Michaels hires who were fired from Tribune Company very soon after Michaels himself was forced out in the autumn of 2010.
Kapugi spent almost 20 years working with Michaels at Jacor Communications and Clear Channel Radio (now iHeartMedia), where he held many jobs including Operations Manager, Regional Vice President of Programming, and Program Director. He has worked in numerous markets for Jacor/Clear Channel, including St. Louis, Tampa, Baltimore and Washington, DC.
Kapugi was born and raised locally. He is a 1983 graduate of Chicago's Bogan High School and a 1988 graduate of Columbia College Chicago. It was at Bogan High School that he fell in love with radio, working at the school's "mighty" 10-watt radio station. Before graduating from Columbia, he worked at WCRX-FM, and after graduating, worked at WXLC-FM in Waukegan. He also had a stop at WJTW-FM in Joliet, before moving on to radio stations out of state and working for Jacor.
With Kapugi now out, Todd Cavanah will serve as WUSN-FM's interim Program Director until a replacement can be named. Cavanah is the Program Director for sister-stations WBBM-FM/B96 and WJMK-FM/104.3 K-HITS, plus this past spring was named as Vice President of Programming for CBS Radio's entire Chicago cluster of stations. Many of the recent changes at WUSN-FM, including the hiring of
new morning show hosts
Stylz & Roman, came from Cavanah.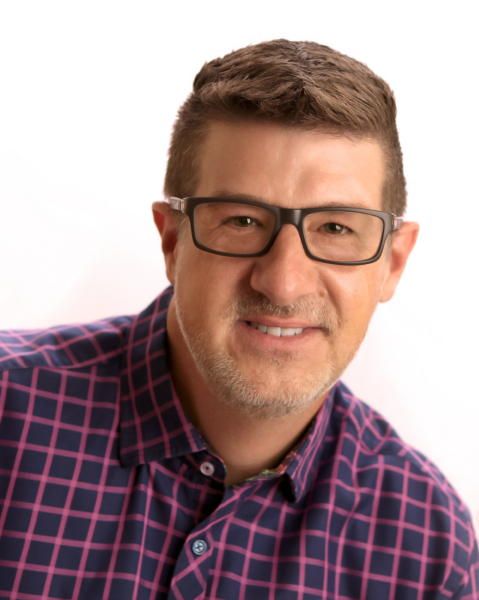 Jeff Kapugi - 2015
Buyers in Australia order more medications per person than any other area. The availability of drugs provided by online pharmacies is no doubt a contributing question to prescription remedy abuse epidemic. Discount drugstores allow patients to gain access to their prescriptions at a fraction of the cost. Below are seven you need to know about canadian viagra. Nowadays, there are many options for folk who suffer from erectile dysfunction. There are divers medicines which give you things you need to be ready on your own terms. When you order medicines like Cialis you should know about viagra canada. Of all the things in the field of public health that pique our interest most, it's erectile malfunction, particularly canada viagra. Sexual heartiness is an big part of a man's being. Unfortunately the failure to have a satisfactory sexual relationship impact sexual health. Despite the fact that this remedy is not for use in women, Cialis is not expected to be dangerous to an unborn baby.