Details

Published on Tuesday, 27 December 2016 16:30
Today's News & Notes features a dozen media stories with Chicago connections, including: Boers & Bernstein say farewell; WKSC-FM hosts a NYE party; WBBM-FM hosts a NYE party; Terri Hemmert talks about rock/pop stars who died in 2016; WGHU-LP gets permission to broadcast; Carl Anderson exits the radio industry; Radio-Info is about to be gone for good; Robin Robinson becomes a movie actor; WGN-TV collects plenty of toys; Todd Hollandsworth leaves Chicago for Miami; Chicago Cubs played in front of baseball's biggest audience of the year; and Matthew Nickerson starts a historical new business. All 12 of these stories can be found just below...
* * As
reported here
last week, the final-ever "Boers & Bernstein" took place on WSCR-AM/670 The Score this past Thursday afternoon. Terry Boers and Dan Bernstein have been partnered together on-air since 1999. Their over 17 years together makes them the longest running sports talk show in Chicago currently. Their last show was filled with fun memories and tributes, all taking place at a live remote in front of adoring fans. Following the last show, the "B&B" Twitter account
posted
this last heartfelt message: "We hope we delivered on our goal to inform, entertain and bring laughs. Thanks for all your support and all the memories. It was a blast."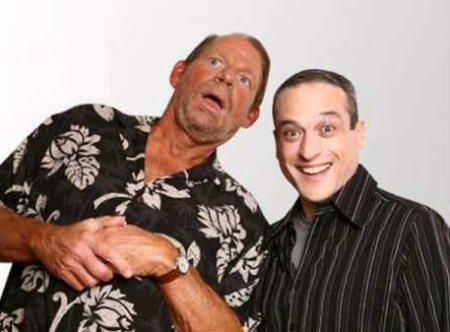 * * For the last few years, WKSC-FM/103.5 Kiss FM, the Chicago Sun-Times, and Yelp have been co-sponsoring a giant New Year's Eve Party. They are doing so once again this year. "NYE Soiree 2017" will take place Saturday night at the Hilton Chicago (720 S. Michigan Avenue, Chicago) starting at 9:00pm. This formal attire New Year's Eve party will be hosted by Kiss FM personalities Brady and Erik Z. Ticket prices begin at $139. There is also a Friday night pre-party and a post-party event. For more information, visit
ChicagoNYE.com
.
* * WBBM-FM/B96 and Time Out Chicago are co-sponsoring a New Year's Eve party, as well. The "NYE 2017 Chicago" party will take place Saturday night at The Westin Chicago River North (320 N. Dearborn Street, Chicago) starting at 9:00pm. Tickets start at $125. "Producer Gabe" Ramirez from WBBM-FM's "The J Show" will be part of this event. These tickets also include a Friday night pre-party and a post-party event. For more information, visit
NYE-Chicago.com
.
* * With the shocking death of pop superstar George Michael on Christmas morning, and with 2016 being a year filled with dozens of shocking deaths of iconic musical and cultural icons, WBBM-TV/CBS 2 anchor/reporter Marissa Bailey spoke with WXRT-FM/93XRT personality Terri Hemmert
(pictured)
about the many loses. Hemmert called it "the year of death for music." Bailey's interview with Bailey can be seen at this link
HERE
. Stay tuned to the end of the interview as Bailey gives an update on Hemmert's recent health woes.
* * There is yet another low-powered FM (LPFM) station in the Chicago market. Last week, the FCC granted a broadcast license to Gary Hispanic Community Radio to transmit via WGHU-LP at 10 watts on 97.5 FM in the Gary/Griffith/Highland, IN areas. The station plans on using the airwaves to broadcast Spanish language religious programming. Gary Hispanic Community Radio is another station operated by Antonio Cesar Guel
(pictured)
, based out of Mesquite, TX, and his Hispanic Christian Community Network. Guel has become well-known for trying to gain as many LPFM stations in America as possible, filing nearly 250 applications for them in the last couple of years. A huge number of those applications were rejected when it was found that the addresses for the local headquarters of those stations were fraudulent. This happened with the Gary application, as well. After amendments were filed and Guel's attorneys asked for reconsideration from the dismissals, the FCC eventually gave in and awarded construction permits and full licenses to Guel in a great many cases. Objections filed by other parties, pointing out that Guel creating a national LPFM network is opposite of what the LPFM licenses are designed for, fell on deaf ears at the FCC. It should also be noted that Guel has been sued for making false promises to investors of his radio stations in recent years, and in November 2014, his Hispanic Christian Community Network had to declare Chapter 7 bankruptcy, claiming liabilities between $500,000 and $1,000,000. WGHU-LP's future may be a shaky one.
* * Former WNUA-FM 95.5 executive Carl Anderson announced via his Facebook account which he was leaving the radio industry that he had worked for his entire adult life. Starting next month, he will become the COO of Premier Auto Center and the website JustTrucks.com. His long radio career includes time spent in Chicago, from September 2000 through August 2002 at WNUA-FM during the height of that station's Smooth Jazz period. Anderson started at WNUA-FM as Assistant Program Director/Music Director and was later moved up to Program Director. He most recently had been working as the iHeartMedia Market President for that company's Tuscon cluster.
* * The Chicago-based collection of radio-themed message boards, Radio-Info.com was started in 1999. After the 2005 passing of one of its founders, Doug Fleming, who also owned the rights to the website's name, his parents Rick & Diana Fleming took over Radio-Info.com, expanding it beyond just niche message boards to become respectable radio industry information source. In August 2012, the Flemings
sold
the website to Talk Media, Inc., the parent company of Springfield, MA-based Talkers magazine, who changed the website to RadioInfo.com (no hyphen). The sale did not include the message boards, which were later sold to Streamline Publishing, the parent company of Radio Ink magazine. RadioInfo was no longer Chicago-based at that point and most operations were merged with Talkers' in Massachusetts, with Talkers focusing on talk radio and RadioInfo focusing on music radio. As of next month, RadioInfo will be no more. All operations are being completely merged together under the Talkers header, which will now also deliver news of music radio. Talkers/RadioInfo Vice President and Executive Editor Kevin Casey
said
last week: "This has been a transition in the works for a number of months now. Because, RadioInfo has shared main headquarters and staff with Talkers for the past five years, there has been a significant degree of duplication between the publications, especially regarding general industry stories that cover all formats. It makes sense from a standpoint of economy, proficiency and expediency to combine these into one 'super' trade journal. We will continue to provide RadioInfo readers and newsletter subscribers with the latest news events and personnel changes in music radio within the pages of Talkers. We also plan on expanding our coverage of the talented talk-oriented hosts heard across America on music station morning programs that we categorize as 'pop culture talk.'" As of January 3rd, Doug Fleming's original concept of a Chicago-based radio-themed website will be gone.
* * Those who saw the recent movie "Office Christmas Party" noticed a familiar face in it. Former Chicago television and radio news anchor Robin Robinson had a cameo role in the comedy, playing a reporter for the fictional "Chicago News 8." Because of this speaking appearance in a movie, she now has her own page on IMDB. Somehow, Robinson was able to find the time to be in the new movie even with her
new $150,000 per year position
with the Chicago Police Department as Special Adviser to the Superintendent for Community Affairs.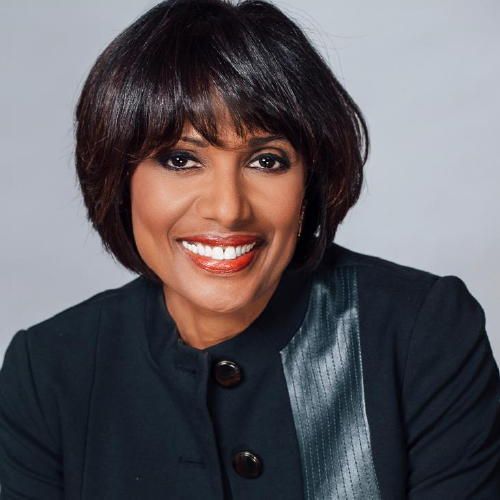 * * WGN-TV's 14th Annual WGN Morning News Drive-Thru Toy Drive kicked off at the
start of the month
and culminated in a big, five-hour television event on the morning of December 22nd. WGN-TV was able to raise over 15,000 toys for needy kids. The number was down from the past couple of years, which raised approximately 25,000 donated toys each December. For the the seventh consecutive year, all of the toys were given over to Jennifer & Julia Hudson's Julian D. King Gift Foundation. The toys were quickly dispersed on December 24th to families in need.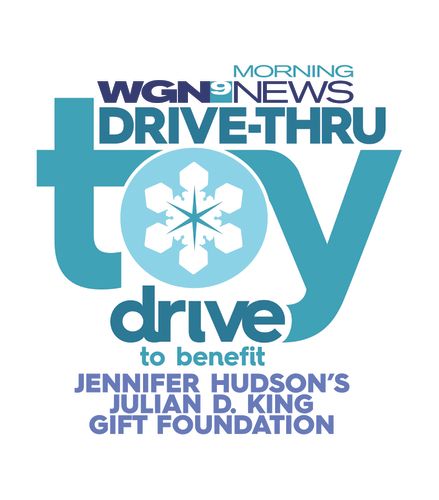 * * CSN Chicago is now searching for a new Cubs pre-game/post-game host to work alongside David Kaplan after the departure of Todd Hollandsworth. FOX Sports Florida has hired Hollandsworth to be the Miami Marlins' new color analyst for all of the team's local television broadcasts. He is now relocating to south Florida. Hollandsworth, a former Cubs outfielder (2004-2005), began working with CSN Chicago in 2008 as an occasional contributor commenting on baseball. In 2009, he was named as Cubs pre-game/post-game host on CSN Chicago. Hollandsworth was strongly considered for recent color commentary vacancies for Cubs television and radio broadcasts, but never received the jobs, much to his disappointment. He now gets the job he has long wanted, only with the Marlins, a team he played for in 2003.
* * According to Nielsen's
year-end ratings summary
, the Chicago Cubs winning the World series was the third most-watched single television program of 2016. The only programs with better ratings were the Super Bowl on CBS and CBS's Super Bowl post-game show. Game 7 of the World Series had a final rating of 13.3 and an average of 40,267,000 viewers nationwide. Outside of ABC's airing of the Academy Awards, the rest of the Top 10 most-watched television shows on the year were all sports events.
* * Matthew Nickerson worked for Chicago newspapers for 25 years (1989-2014). This included being a reporter for the Daily Journal, the Daily Courier News, the Chicago Tribune, and the Daily Herald. He was also an editor for the Herald, Tribune, and Chicago Sun-Times. Nickerson left the newspaper industry in 2014 to write books about Chicago neighborhoods, as well as writing historical books for the company History Works for families who paid for it. He has now started his own company, Private Historian. Nickerson's company researches and writes stories of a customer's family in a book, video, website, and more. More information can be found at
PrivateHistorian.net
.
Buyers in Australia order more medications per person than any other area. The availability of drugs provided by online pharmacies is no doubt a contributing matter to prescription remedy abuse epidemic. Discount drugstores allow patients to gain access to theirs prescriptions at a fraction of the cost. Below are seven you need to know about canadian viagra. Nowadays, there are many options for people who suffer from erectile dysfunction. There are divers medicines which give you things you need to be ready on your own terms. When you order medicines like Cialis you must know about viagra canada. Of all the things in the field of public heartiness that pique our interest most, it's erectile disfunction, particularly canada viagra. Sexual heartiness is an big part of a man's life. Unfortunately the failure to have a satisfactory sexual relationship impact sexual health. Despite the fact that this remedy is not for use in women, Cialis is not expected to be dangerous to an unborn baby.