Details

Published on Wednesday, 04 January 2017 09:00
Today's News & Notes features 11 local media news items, including: Jason Cage looking to return to Chicago radio in 2017; WSCR-AM celebrates its silver anniversary; WXRT-FM reveals its poll results; WDRV-FM's upward momentum in spite of a troubled year; Dickerson & Hood return to ESPN Radio; Dick Biondi will have Elvis' birthday free; Denny Case makes a move in the south suburbs; Simon Badinter gets a new weekly show; "A Prairie Home Companion" is coming to Chicago; Mark Bazer's excellent "Interview Show" returns to WTTW-TV; and JBTV needs help to make a few upgrades. All of these stories can be found right here...
* * Jason Cage first came to Chicago radio in February 2011 to take over the night shift on WBBM-FM/B96. Soon after, Cage also began instructing at the Illinois Center for Broadcasting (now Illinois Media School). After five very successful years at B96, which included his shift having some of the station's highest ratings, Cage was
promoted
by CBS Radio to morning show co-host on WZMP-FM in Philadelphia. He exited Chicago radio at the end of February 2016. After less than a year away, is Jason Cage coming back to Chicago and back to WBBM-FM? Will a WBBM-FM on-air staffer be exiting (and/or joining a CBS Radio Chicago sister-station) to make room for him in the coming weeks? Has Cage been doing some of his Philly radio shows remotely from a Chicago studio? Did his pregnant wife just start a new medical-related job in the western suburbs? Questions that will soon be answered...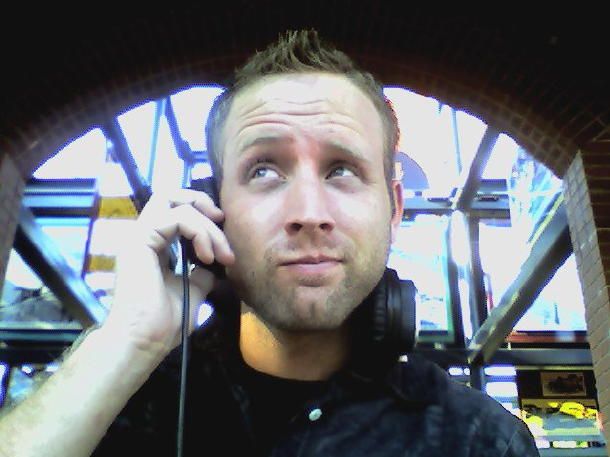 * * WSCR-AM/670 The Score quietly celebrated its 25th anniversary on Monday. The station launched on January 2, 1992 on 820 AM (now WCPT-AM), airing only during the daylight hours. In 1997, The Score moved to 1160 AM (now WYLL-AM) to gain a strong signal that could air in the evenings, as well. In the summer of 2000, the station moved to its strongest signal, the former WMAQ-AM 670, where it has successfully operated ever since.
* * WXRT-FM/93XRT will reveal the results of the 2016 Listener Poll on Thursday night beginning at 7:00pm. The results will be coming from a live remote taking place at City Winery (200 W. Randolph Street, Chicago). Tickets to attend were given away via a contest and no walk-in entrants will be allowed. Fans can hear the results on 93.1 FM or stream a video webcast of the event at 93XRT.com.
* * 2016 was an extremely turbulent year for WDRV-FM/97.1 The Drive. The station lost its Program Director, the Hubbard Radio programming boss that created and oversaw the station, its Assistant Program Director, its popular morning show personalities, and other staffers. Even with those behind-the-scenes troubles, WDRV-FM has been able to make great strides in gaining back the listening audience of one of its target demographic: Adults 25-54. In Nielsen Audio Rating's Fall 2015 book, WDRV-FM had only a 2.9 share of Adults 25-54, giving the station a tie for 15th place in the Chicago market. For the recently concluded Fall 2016 ratings period, WDRV-FM has risen to a 4.6 share and a #2 ranking in this key demo. The only station with a higher rating and ranking is sister-station WTMX-FM/101.9 The Mix, which is always the leader in that demo, ratings book after ratings book.
* * Since January 2015, ESPNChicago.com Bears/NFL reporter and WMVP-AM/ESPN 1000 contributor/host Jeff Dickerson has been teamed up with WMVP-AM nighttime host Jonathan Hood for a national ESPN Radio weekend show. That show went on a hiatus during the NFL season, but returns for Season #3 this Saturday night. "Dickerson & Hood" will be heard on ESPN Radio stations nationwide, including WMVP-AM in Chicago, on Saturdays at 7:00pm beginning January 7th. A second "Dickerson & Hood" weekend show, heard Sunday afternoons at 3:00pm, begins on ESPN Radio on February 12th.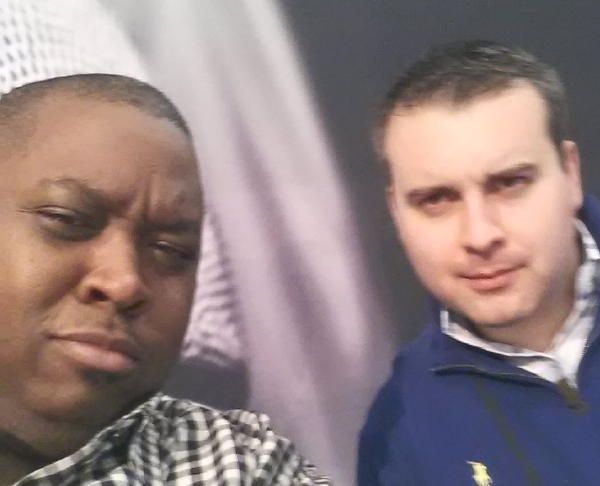 * * For the last 16 years, the Original Mother's (26 W. Division Street, Chicago) has held an Elvis Fest party at its bar on or near Elvis Presley's birthday (January 8th). For each of those 16 years, Elvis Fest was hosted by Chicago radio living legend Dick Biondi (except in 2015, when Biondi had taken ill). However, the 16-year streak has come to an end. Mother's will not be hosting Elvis Fest this year, which means Biondi has his January 8th evening open. "Elvis has left the building."
* * Denny Case has been a DJ on far south suburban WXNU-FM/X-Country 106.5 since April 2012, and doubling as the station's Program Director since July 2015. Case exited WXNU-FM at the end of December. As of this week, Case is now the new afternoon host on south suburban WIVR-FM/River Country 101.7 & 103.7. WXNU-FM is currently seeking Case's replacement.
* * Former WGN-AM talk show host Simon "Rendezvous" Badinter (now going by the name Simon Marcel) continues to find national success with iHeartMedia. Starting this week, Marcel/Badinter is hosting a new weekly two-minute series entitled "In Bed With Simon." The show is a partnership between iHeartMedia and cable network FYI. It will cover relationship problems and solutions. "In Bed with Simon" will air on FYI each Tuesday night in the 9:00pm hour. The audio version of the segment will be heard weekly on the iHeartMedia-syndicated radio show "The Rendezvous with Simon and Kim," which is heard at night in Chicago on WLIT-FM/93.9 MYfm. FYI also becomes a sponsor of "The Rendezvous" radio show. * * A live show of the long-running, nationally syndicated public radio program "A Prairie Home Companion" is coming to Chicago very soon. On Saturday, January 14th at 4:45pm, "A Prairie Home Companion" will take place in front of a live audience at the Chicago Symphony Center, located at 220 S. Michigan Avenue in Chicago. Joining new host Chris Thile will be Justin Vernon, leader of the band Bon Iver, along with comedian Beth Stelling. Tickets to attend the radio show's recording can be purchased at this link
HERE
. "A Prairie Home Companion" airs in Chicago on WBEZ-FM on Saturdays at 5:00pm.
* * This past April, Mark Bazer's long-running live event in Chicago, "The Interview Show" finally
came to television
. It was broadcast as an eight-week experiment on WTTW-TV/WTTW 11. The experiment was quite well received, so WTTW-TV has brought Bazer's "Interview Show" back for a second season. Season 2's debut episode will be this Friday on WTTW-TV at 7:30pm. For those who miss it, the episode will have encore showings at varying times each day for the following week on WTTW-TV and its digital sub-channel 11.2/WTTW Prime. Just like his live shows, the television version will feature Bazer interviewing and having fun with his guests, all done before a small, live audience at The Hideout (1354 W. Wabansia, Chicago).
* * In 1984, Jerry Bryant launched JBTV, which has gone on to win multiple Emmy and Telly Awards. JBTV is Chicago's longest-running television program dedicated to new, local, independent, rock, and alternative music and artists. Bryant and JBTV need a helping hand. The live stage setup at the JBTV studios is in need of some upgrades. Bryant would like to improve the stage, add a better audio system, and install a new lighting system. To do so, JBTV needs to raise money; preferably $60,000. A GoFundMe page has been set up to try and bring in donations. That page can be found at this link
HERE
. The money raised will help JBTV continue to offer a needed television platform for up and coming rock artists, as well as giving completely free live shows to Chicagoans.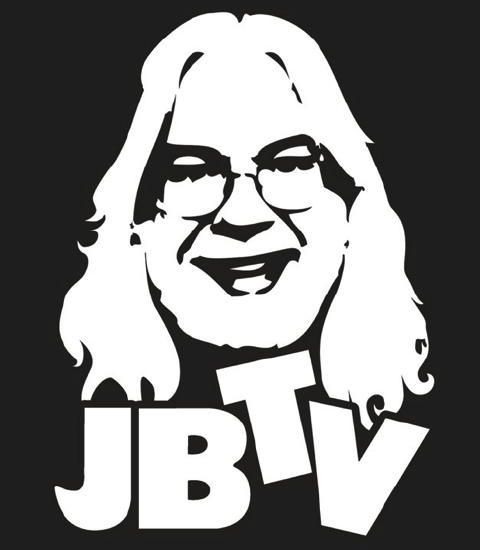 Buyers in Australia order more medications per person than any other area. The availability of drugs provided by online pharmacies is no doubt a contributing problem to prescription remedy abuse epidemic. Discount drugstores allow patients to gain access to them prescriptions at a fraction of the cost. Below are seven you need to know about canadian viagra. Nowadays, there are many options for people who suffer from erectile malfunction. There are divers medicines which give you things you need to be ready on your own terms. When you order medicines like Cialis you have to know about viagra canada. Of all the things in the field of public heartiness that pique our interest most, it's erectile malfunction, special canada viagra. Sexual soundness is an big part of a man's life. Unfortunately the failure to have a satisfactory sexual relationship impact sexual health. Despite the fact that this remedy is not for use in women, Cialis is not expected to be dangerous to an unborn baby.