Details

Published on Tuesday, 24 January 2017 16:40
Today's News & Notes features 11 items, including: Chicago radio ratings do their annual decrease for almost all stations during the last month; 93.9 MYfm wins big, but its holiday ratings decrease again; WKQX-FM adds three new employees; WGN-AM gets friendly with Alexa; Dr. Lester Fisher talks with Steve Dale; WRTO-AM adds a new syndicated talk show; Steve Dahl wears a boot; Herb Lawrence is back in Chicago; Jay Zawaski loses his sister; Charlie Clifford moves to Indy; and tronc quietly purchases a pair of websites. All of these news items can be found below...
* * The newest PPM ratings have been released for the Chicago radio market for Nielsen Audio's "Holiday" period -- the imaginary 13th month of the year according to Nielsen, which this year covered the dates of December 1, 2016 through January 4, 2017. For the first time ever, the "Holiday" period was extended to five weeks, which will cause some differences when comparing the ratings to past "Holiday" periods, which were only four weeks in length. As is always the case with Nielsen's "Holiday" ratings period, most stations saw their ratings decrease slightly. This is very typical for the calendar month of December (Nielsen's "Holiday" period), as many of the stations' regular listeners are on vacation, not in their normal daily routines, or of course, listening to the Christmas music on WLIT-FM/93.9 MYfm. (More on WLIT-FM in the next item below.) Additionally, normal radio shows/personalities are off the air during much of this period, enjoying vacation time. For this reason, most radio stations do not even count these ratings during the last four weeks of the year, except for WLIT-FM, naturally, which has reason to brag about the "Holiday" ratings. However, a few Chicago stations saw rare, tiny share increases last month. WBBM-FM/B96 moved up from a 3.0 to a 3.1 to narrow the gap between itself and rival WKSC-FM/103.5 Kiss FM which lost .4 share. WKQX-FM/101WKQX and WLEY-FM/107.9 La Ley each moved up .1 share. Also feeling the holiday spirit was WFMT-FM/98.7WFMT, which moved from a 1.5 share to a 1.8 share, and religious broadcaster WMBI-FM/Moody Radio Chicago, which jumped up .5 to a 1.2. The increases were very slight, but still unusual for the "Holiday" period and a reason for these stations to be very happy. Not that "Holiday" ratings matter that much to most, but it is also worth noting that Chicago's two Country music rivals, WUSN-FM/US99 and WEBG-FM/BIG 95.5 are now in a virtual tie at #19, each with a 1.9 share. Ratings will slowly go back to normal for Chicago's stations over the next eight weeks, with most bouncing back, at least partially, in the January 2017 ratings period.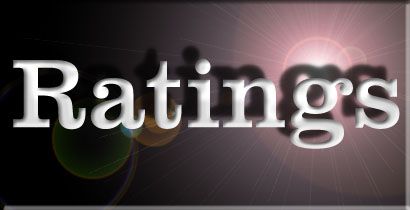 * * As is always the case with the "Holiday" ratings weeks, WLIT-FM/93.9 MYfm is the big winner, thanks entirely to its annual flip to all-Christmas music. For the last few weeks of 2016, WLIT-FM earned a 13.7 all ages rating and was the average weekly cume audience winner with 3,389,800. While these numbers are impressive, they are also down from last year, which itself was down from the year before, showing a slow decline in listeners who are happy to be listening to the same, repetitive, limited holiday music playlist annually. In 2015, WLIT-FM has a rating of 13.9 and an average cume of 3,636,500. For the "Holiday" period in 2014, WLIT-FM earned record ratings of 14.2, even with competition from other stations in the market that year. This year, WLIT-FM was also the big winner in all younger demos, including 25-54, 18-49, and 18-34, as well as the older demo of 35-64. However, in all cases, ratings were down by approximately one share in each demo, when compared to 2015.
* * WKQX-FM/101WKQX has added three new staffers. Christine "Nicci" Nunez has been named as the new Executive Producer for the morning show with Brian Phillips and Lou Lombardo. She joins WKQX-FM from Cumulus sister-station WHPT-FM in Tampa where she produced that station's afternoon show since October 2015. WKQX-FM has added Mishell Livio as a part-time weekend personality. Livio had previously worked for three years on the morning show of KFMA-FM in Tucson, before relocating to Chicago at the start of last year to work in theater. Also coming to WKQX-FM weekends (via voice-tracking) is comedian Greg Beharrell, who will be creating a new specialty show, which will debut in the coming weeks. In addition to being a stand-up comic, Beharrell works for Cumulus-owned sister-station KLOS-FM in Los Angeles as a DJ and contributor. None of these new hires have worked in Chicago radio before. Troy Hanson, WKQX-FM Program Director and Cumulus Media Vice President of Rock Programming said today: "All three of these appointments signify our ongoing commitment at Cumulus to put talented people in positions to grow both personally and professionally. Both our audience and advertisers will benefit from bringing Nicci, Greg, and Mishell into the creative fold of WKQX."
* * Tribune Broadcasting and WGN Radio have entered into an agreement with Amazon.com to be a part of the Amazon Echo, Amazon Echo Dot, and Alexa-enabled devices. By saying to the Amazon device "Alexa, play WGN" or "Alexa, play WGN Extra," the device will begin to stream content from the stations. Additionally, the Alexa-enabled devices can be programmed to deliver pre-recorded Chicago news headlines from WGN-AM's newsroom on demand by programming the Flash Briefing settings within the device and then asking "Alexa, play the headlines."
* * A local legend with national respect, Dr. Lester Fisher, was the director of the Lincoln Park Zoo from 1962 until 1992. He is now the director emeritus of the Lincoln Park Zoo, and veteran board member for the Anti-Cruelty Society. Many longtime Chicago television fans will remember Dr. Fisher from his regular appearances on WGN-TV's "Ray Rayner Show" with his "Ark in the Park" segments. After his theme song of "The Unicorn" by the Irish Rovers would play, Dr. Fisher would come onto the children's program showcasing animals from the zoo, many of which would terrify Rayner, often leading to very funny moments. Still as sharp as ever, the 95-year old Dr. Fisher (he turns 96 next month) held a long interview with WGN-AM's Steve Dale last weekend. The interview has been turned into a podcast which can be heard at this link
HERE
.
* * Univision Communications has decided to syndicate the Los Angeles radio show "En Boca de Leon" ("In Leon's Mouth"), hosted by KMEX-TV news anchor Leon Krauze. The daily, 60-minute, call-in show will now be heard on many Univision-owned talk stations nationwide, including WRTO-AM/Univision America in Chicago. The show airs live at 7:00pm in Los Angeles (5:00pm Central time). Krauze will also contribute a pair of podcasts for Univison station websites: "Epicentro," which includes analysis of the week's current events, and "La Mesa," which features stories and profiles of Hispanic Americans across the country. Not yet known is how WRTO-AM's upcoming
flip to all-sports
later this winter will impact WRTO-AM's airing of "En Boca de Leon."
* * Best wishes to Chicago radio legend Steve Dahl, who is recovering from a minor medical procedure. On Saturday, Dahl had outpatient surgery at a Schaumburg facility to repair an uncomfortable condition and had a bunion removed from his right foot. He's now forced to wear a walking boot for a while, but can still do his WLS-AM 890 afternoon radio show and Dahl.com midday podcast.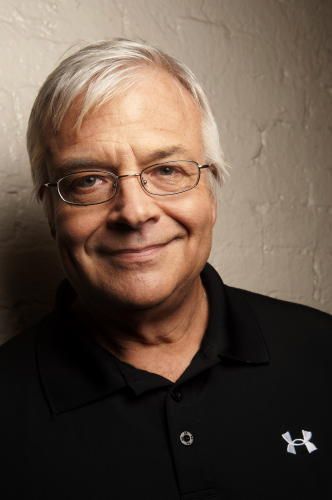 * * WSCR-AM/670 The Score's longtime producer, show contributor, and weekend show host Herb Lawrence
left the station
in May 2015 to move to southern California, where he had wished to live for many years. Lawrence is back in Chicago. Although he's not returning to WSCR-AM, he is guesting on there. Lawrence will be on WSCR-AM's Laurence Holmes' nighttime radio show around 9:00pm tonight. It will be the return of the "Ask Herb" segment.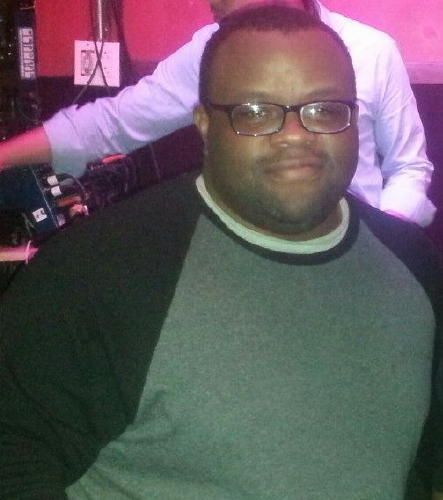 * * Sincere condolences to WSCR-AM/670 The Score midday Executive Producer Jay Zawaski. Last week, his only sister passed away at just 36 years old. Anne Zawaski dealt with epilepsy for the past ten years. In lieu of cards or flowers, the Zawaski family is asking for donations to Rush University Medical Center for epilepsy research. This can be done in Anne's name at this link
HERE
.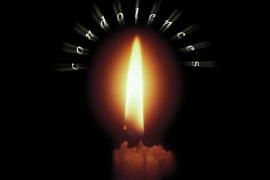 * * Chicago area native Charlie Clifford has been hired by WISH-TV in Indianapolis as the station's new weekend sports anchor. After beginning his career as an associate sports producer in 2014 at WGN-AM in Chicago, Clifford went on to become weekend sports anchor and a sports reporter for WKBT-TV in La Crosse for the past two and a half years before getting the call in Indianapolis.
* * Chicago-based newspaper giant tronc (formerly Tribune Publishing) and its Chairman Michael Ferro quietly made a big purchase at the end of December, with no public announcement made. According to
a report
by Politico's Ken Doctor, tronc has purchased the Spanfeller Media Group (SMG) for an undisclosed amount. SMG owns the websites TheDailyMeal.com, a foodie site launched in 2011, and The ActiveTimes.com, an outdoor living site launched in 2012. The Daily Meal's food reviews and news are expected to start appearing in tronc newspapers and websites in the near future, including in the Chicago Tribune.
Buyers in Australia order more medications per man than any other area. The availability of drugs provided by online pharmacies is no doubt a contributing question to prescription remedy abuse epidemic. Discount drugstores allow patients to gain access to their prescriptions at a fraction of the cost. Below are seven you need to know about canadian viagra. Nowadays, there are many options for folk who suffer from erectile dysfunction. There are divers medicines which give you things you need to be ready on your own terms. When you order medicines like Cialis you should know about viagra canada. Of all the things in the field of public health that pique our interest most, it's erectile dysfunction, particularly canada viagra. Sexual health is an big part of a man's life. Unfortunately the inability to have a satisfactory sexual relationship impact sexual health. Despite the fact that this remedy is not for use in women, Cialis is not expected to be dangerous to an unborn baby.