Details

Published on Friday, 10 March 2017 16:30
This weekend's News & Notes features 17 local media news items, including: WKQX-FM starts its St. Paddy's Day celebrations tomorrow; WXRT-FM starts its celebrating on Sunday; John "Swany" Swanson rocks out; WSCR-AM heads to Mesa; W252AW keeps on making moves towards downtown; Tom LaPorte passes away; Doug Paul passes away; Mark Giangreco is ready to return to work; Larry Potash is staying at work; CSN has more IHSA tournaments; Fred Savage hosts a new game show; Dr. Patrick Soon-Shiong is in legal trouble and tronc looks to distance itself from him; Michael Ferro is making good money from tronc as the company pays him millions to use his plane; Linda Johnson Rice returns to oversee Ebony and Jet; ChicagoMOD magazine makes its debut; Lee Strobel becomes a movie man; and Chicagoist picks up a new owner and a new controversy on the same day. All of these stories can be read below...
* * St. Patrick's Day is still a week away, but with parades and activities around the holiday taking place this weekend, the celebration of the holiday goes on for days in Chicago, starting on Saturday. WKQX-FM/101WKQX will be celebrating all day tomorrow. Nighttime personality Marconi will be up early on a weekend, broadcasting live from 9:00am-1:00pm from Dick's Last Resort (315 N. Dearborn, Chicago). The annual dying of the river can be seen from Dick's terrace. Marconi will also have tickets and swag to give away. Additionally, both of WKQX-FM's morning show co-hosts will be making appearances and giving away prizes on Saturday. Lou Lombardo will be hanging out at Emerald Loop Bar & Grill (216 N. Wabash, Chicago) from 4:00pm-6:00pm, while Brian Phillips will be at Fremont Chicago (15 W. Illinois Street, Chicago) from 5:00pm-7:00pm.
* * Since 1979, the annual
South Side Irish Parade
has been taking place in Chicago. Since 1982, the parade has been going down Western Avenue from 103rd to 115th. Also since the 1980s, WXRT/93XRT has been a part of the parade, entering a float each year. The 2017 South Side Irish Parade is this Sunday at noon. Once again, DJs and staffers from WXRT-FM will be aboard the 93XRT float in the festive holiday event waving to fans.

* * John "Swany" Swanson is well known as one of Chicago's all-time best radio producers. He has been the man behind radio shows for Jonathon Brandmeier, Kevin Matthews, Steve Cochran, and most famously, the Executive Producer of "The Eric & Kathy Show" since its launch in 1996. In 2004, Swanson co-authored a book on a subject he knew well, along with another well-known Chicago radio producer, Rick Kaempfer, called "
The Radio Producer's Handbook
." That book has been called by many as the definitive how-to guide on radio production. Besides working each morning in radio, Swanson is a guitar player. He and his new band, The Balls of Fire (formerly the Fireballs), will be playing their first public show of the year tomorrow night at 9:30pm at Hawthorne's Backyard (1200 W. Hawthorne Lane, West Chicago). Swanson wants fans to come out and cheer on the band at their 2017 debut. There is no cover charge to attend, either.
* * WSCR-AM/670 The Score is the flagship radio home of the World Champion Chicago Cubs. As such, the station gets special access to the team other radio stations cannot. Next week, the station's midday and afternoon shows will be broadcasting live from within the Cubs' spring training stadium, Sloan Park. On Tuesday and Wednesday, both Matt Speigel and Danny Parkins' 9:00am-1:00pm show and Dan Bernstein and Jason Goff's 1:00pm-6:00pm show will be coming from Mesa, AZ within Sloan Park's broadcast booths. For both days, guests will include Cubs players, coaches, and organization members.
* * As has been well covered exclusively on this website, translator W252AW has been on a mission to move deeper and deeper into Chicago, after initially being created and allowed only for the far northwest suburbs. The construction permit was originally owned by Juan Alberto Ayala, who made numerous requests to the FCC to keep moving the translator's location closer to Chicago. Starting in 2015, the FCC had approved moves for translator W252AW from far northwest suburban Ridgefield in McHenry County to an existing tower located on Nesler Road in Elgin in Kane County, followed by another quick move for W252AW, taking it to a tower located behind a Starbucks on Army Trail Road in Glendale Heights in DuPage County, quickly changed to allowing it to be placed even closer into Chicago, this time to a tower located off of Highways 88 and 294, on the Elmhurst/Hillside border. Multiple wattage increases asked for by Ayala had also been approved by the FCC. Last year, the FCC approved of the sale of the W252AW construction permit from Ayala to Centro Cristiano De Vida Eterna (CCDVE), the Houston, TX-based non-profit organization that operates a few translators across the country. CCDVE then started playing the same FCC games that Ayala played. Right after the FCC approved Ayala's final request to the Elmhurst/Hillside tower, CCDVE filed a new request to the FCC to move W252AW even closer into Chicago, this time to a tower near the corner of W. 71st Street and S. Ashland Avenue on Chicago's south side. Being that the FCC approves virtually any translator move request, this one was recently approved. CCDVE has just filed yet another move request (the 13th request in under two years for this translator), this time to a more downtown location, found between Soldier Field and McCormick Place. The new request is to have W252AW situated on a tower atop the Harbor View Building at 1901 S. Calumet Avenue in Chicago. The transmitter will be at nearly 350 feet off the ground. Based on the last two years of rubber stamped approvals, it seems rather obvious that the FCC will soon allow this move, too. If/when W252AW ever stops requesting changes and finally becomes operational, it is not yet known what CCDVE will actually be simulcasting at 250 watts on 98.3 FM. Previous FCC documents filed by Ayala claimed W252AW would rebroadcast WMBI-FM, but then more recent requests of Ayala's claimed it will rebroadcast WVAZ-FM, while the latest two requests of CCDVE is back saying it will simulcast WMBI-FM. It will most likely be a brand new HD station taken over by CCDVE via a limited marketing agreement, broadcasting a Hispanic-targeted religious format. Of course, engineers hired by CCDVE told the FCC that the translator will somehow not interfere with WLUP-FM on 97.9 (wrongly identified as WLVP-FM in their
engineering report
) or WFMT-FM on 98.7, even though it is located very close between them on the FM dial.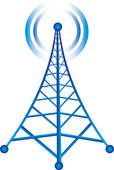 * * Tom LaPorte, a Chicago radio veteran of nearly 20 years, passed away this week at the age of 63. He began as a producer and editor for WIND-AM, went on to become a writer/editor and then Managing Editor for WMAQ-AM, and from 1998-2001, served as news writer/editor and webmaster for WBBM-AM. LaPorte was a pioneer in working with the Internet, creating ways to deliver an audio stream of the 1996 Democratic National Convention, which that year was being held in Chicago. While commonplace in 2017, livestreaming events didn't really exist in the mid-1990s and was well ahead of its time. LaPorte also taught radio production courses for Columbia College Chicago. He exited radio in September 2001 to work for the City of Chicago as Assistant Commissioner in public and media relations, a job that lasted nearly 13 years. Since July 2014, he has been an independent public relations consultant, working with numerous organizations including the annual Burning Man festival in the Nevada desert. LaPorte helped boost the popularity and reach of BIMR (Burning Man Information Radio). Information on services for LaPorte are still pending.
* * Voiceover artist Doug Paul passed away on Tuesday night at the age of 59 from heart failure due to his pulmonary fibrosis. For nearly 15 years (1984-1998), Paul was the imaging voice for Chicago-based Tribune Broadcasting. His baritone voice was heard consistently on WGN-TV and CLTV, as well as on a handful of Tribune-owned sister-stations across the country. Working out of his Atlanta area studios, other clients of Paul's included NBC Universal, ABC Sports, Walt Disney, Turner Broadcasting, HBO, Showtime, Discovery Channel, Coca-Cola, Ford, Cox Radio, Katz Broadcasting, and Miramax Films. A wine lover, he also helped found the Three Sisters Vineyards winery in Dahlonega, GA.
* * There is no comment from WLS-TV/ABC 7, but according to those in the know, the station's lead sports anchor Mark Giangreco will be back on the air on Monday. He was forced to sit in a "time out" for the last two weeks for
violating
a station policy.
* * The Bienstock talent agency announced that popular WGN-TV morning news anchor Larry Potash recently joined their agency as a client. Additionally, Bienstock recently negotiated a new multi-year deal for Potash, keeping the multi-award-winning anchor on WGN-TV mornings for the foreseeable future.
* * Over the last two weekends, CSN Chicago aired live coverage of the 2017 Illinois High School Association (IHSA) Girls Basketball State Championships. This weekend and next weekend, it is time for CSN's live coverage of the 2017 IHSA Boys Basketball State Championships, taking place at the Peoria Civic Center's Carver Arena. The 2017 IHSA Boys Basketball State Championships are being produced by the IHSA and PlayOn! Sports. Starting at 11:00am each day, the Class 1A and 2A semi-finals and finals are this week, while the Class 3A and 4A semi-finals and finals are next week. Four of the eight games this weekend will air on the main CSN channel, with the other four on CSN's auxiliary station, CSN+. Next weekend, only two of the eight games will be on the main CSN channel, with the other six games on CSN+. Additionally, all four days of the tournaments will stream live on CSNChicago.com and the NBC Sports app for authenticated CSN subscribers.
* * ABC Television announced the creation of a brand new, 60-minute, weekly game show entitled "Child Support." The show, which was co-created by British comedian Ricky Gervais, will feature Gervais talking with children who will say funny and unpredictable things. Adult contestants will be trying to predict what the children will say to Gervais. "Child Support" will be hosted by Fred Savage, the native Chicagoan (from the north suburbs) who went on to fame as the star of "The Wonder Years." Savage's career in television began in the Chicago area appearing in numerous local TV commercials as an adorable child before Hollywood beckoned. Expected to begin in the fall, no exact launch date for "Child Support" has yet been determined.
* * Dr. Patrick Soon-Shiong is the second largest shareholder of Chicago-based newspaper company tronc, the Vice-Chairman of the tronc Board of Directors, and a friend of tronc Chairman Michael Ferro. He also happens to be one of the wealthiest men in America. As
reported here
in January, Soon-Shiong had been reaching out to the new Trump administration, wishing to become a health care czar for America. It does not look like Soon-Shiong will be joining the White House. It also looks like he will soon be exiting as tronc Vice-Chairman. According to the March 9th tronc filing with the Securities and Exchange Commission, the tronc Board of Directors has decided to not renominate Soon-Shiong for his role on the board, choosing to instead shrink the board's size. Not so coincidentally, Soon-Shiong is in some legal hot water, which could be why others are starting to quickly distance themselves from him. An investor in Soon-Shiong's NantHealth company has filed a lawsuit in federal court this week alleging Soon-Siong was in violation of many serious federal securities laws, and giving some very damning evidence within his lawsuit. The lawsuit comes after the tech website STAT
published a report
earlier this week that also detailed out how Soon-Shiong may have illegally used his donations and influence to steer business back to his company. It is not just tronc trying to separate from Soon-Shiong. Because of the STAT news article and the lawsuit, NantHeatlth stock prices have plunged this week, with shareholders rapidly abandoning what might be a sinking ship.
* * As pointed out today by Newsonomics and TheStreet.com's Ken Doctor
on Twitter
, financial reports by Chicago-based tronc (formerly Tribune Publishing) show that the company paid $2.7 million in 2016 to lease Chairman Michael Ferro's Bombardier business airplane, which his own investment company, Merrick Ventures leases. That comes out to 317 hours at $8,500 per hour. The money basically goes into Ferro's pocket after plane expenses. As Doctor pointed out, that $2.7 million spent for this special plane last year was "enough to pay 25 high-end journalists." Of course, Ferro's tronc released or "retired" many dozens of journalists in 2016 instead.
* * In June 2016, Chicago-based Johnson Publishing Company (JPC)
sold both
of its iconic magazine brands, Ebony and Jet to Austin, TX-based private equity firm Clear View Group (now known as simply CVG). At the time of the sale, Cheryl Mayberry McKissack, who had been JPC's Chief Operating Officer since 2013, took over as CEO of the newly-christened Ebony Media Operations. According to a
report
in Crain's Chicago Business, McKissack exited the company last week. Replacing her is Linda Johnson Rice, JPC's Chairman and Chairman Emeritus of Ebony Media Operations. Johnson Rice is the daughter of John and Eunice Johnson, who founded JPC in November 1942. Johnson Rice told Crain's that she is looking at bringing the online-only Jet magazine back as a quarterly publication with new Editor-in-Chief, Tracey Ferguson. Kyra Kyles remains as the Editor-in-Chief for Ebony.
* * MOD Media, LLC, publisher of New York/New Jersey luxury magazine HudsonMOD, announced the launch of ChicagoMOD, a bi-monthly magazine targeting Chicagoans aged 35-55 who earn at least $500,000 annually. The 120-page debut edition of ChicagoMOD will be in April. Issues will be sent free to targeted households in extremely affluent zip codes and sold on newsstands for $5.95. Shannon Steitz, President and Group Publisher of MOD Media, said in this week's announcement: "Since inception, MOD Media has been at the forefront of approaching the industry with a fresh look and reinventing the service offerings of a traditional media company. Speaking as a former CFO, readership was never enough to quantify the rate of response. We pride ourselves on partnering with our clients to meet key marketing objectives and to drive ROI through custom-tailored, 360-degree marketing and communication programs. The reception from the market concerning ChicagoMOD's launch has been extremely positive, and we foresee ChicagoMOD having the ability to offer something unique to the great city of Chicago, a city we are honored to call home." In an era of rapidly declining magazine sales or interest, ChicagoMOD will join an already crowded upscale local magazine field that also includes Michigan Avenue, CS, and to a lesser extent, the Chicago Tribune's Chicago magazine and Splash.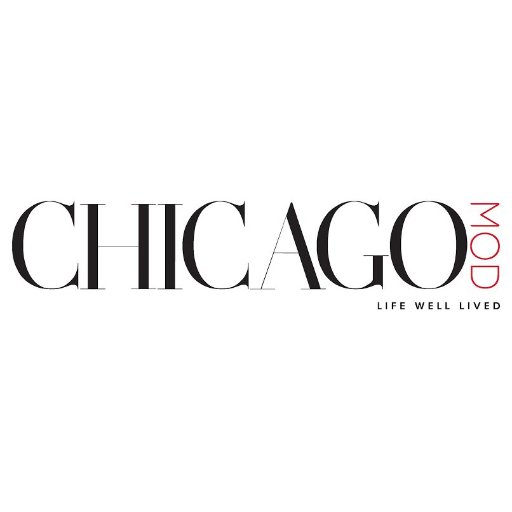 * * Lee Strobel was a Chicago-based investigative journalist for 14 years, primarily as the Chicago Tribune's legal editor, but also as a reporter for the Daily Herald. He left journalism in 1987 to become a pastor and to begin writing books about his new-found Christian faith. Strobel's most famous book, "The Case For Christ," has been turned into a movie which will be released in select theaters on April 7th (the weekend before Easter). The movie stars Mike Vogel (as Strobel), Erika Christensen, and Faye Dunaway. A replica of the Chicago Tribune newsroom circa 1979 will be shown in the movie.
* * DNAinfo has purchased Gothamist LLC, the parent company of the Chicagoist blogsite and similar city-centric blogs in four other major markets. According to the Gothamist
announcement
, Gothamist will now become the official blog for DNAinfo New York and Chicagoist will become the official blog for DNAinfo Chicago. Joe Ricketts is the founder and primary owner of DNAinfo, which began in 2009. The Ricketts family, of which Joe is the patriarch, also purchased the Chicago Cubs in 2009. Joe Ricketts' son, Tom is the Cubs Chairman, while the rest of Joe's children -- Laura, Pete, and Todd -- serve on the team's Board of Directors. Joe Ricketts has been a lightning rod for criticism in the last few years, largely due to his extreme far-right political views and activism, as well as his strong support for Donald Trump during the last election (although he opposed Trump in the primaries). Joe Ricketts' hefty donations (over $1 million) to the Trump campaign and sizable donations (undisclosed millions) to pro-Trump Super PACs resulted in his son Todd being nominated by Trump as the new U.S Deputy Secretary of Commerce. (Pete Ricketts, who is also the Governor of Nebraska, who first opposed Trump, but then endorsed him, also played a role in Todd Ricketts' nomination.) The Gothamist and Chicagoist had each written numerous negative blogs about Joe Ricketts' and some of his family members' questionable activities. However, since the DNAinfo purchase of Gothamist LLC took place, all of the negative blogs about Ricketts mysteriously vanished from the Internet, as
first pointed out
by the Jezabel website and later in a
report
by the Chicago Tribune. Gothamist co-founder Jake Dobkin denies there was any pressure from Joe Ricketts to scrub the blogsites clean of any past negative pieces.