Details

Published on Tuesday, 14 March 2017 18:30
Today's super-sized News & Notes features 24 local media news items, including: Mark Giangreco quietly returns; Peggy Kusinski sets a fundraising record; Dave Fogel returns to the WJMK-FM studios; John Records Landecker helps raise money for "The Dick Biondi Film" project; WSCR-AM's website has all of March Madeness; Jonathan Hood and others have the UIC Flames post-season game call; Chet Coppock visits WLS-AM; WDRV-FM is no longer giving fans a free birthday concert; WXRT-FM shamrocks and rolls; Art "Chat Daddy" Sims gets a bright spotlight in the Chicago Reader; George Norwood is exiting Chicagoland radio; Polnet fires up another translator; The Hound barks on a new frequency; Chris Heim is honored; WFMT and WBEZ are also honored; Steve Downes lends his famous voice to a new audiobook; Tom Langmyer is saluted in a Milwaukee publication; Sari Zalesin finds new work; Rick Jakle speaks at a suburban event; sad news for Rob Austin; Amy Krouse Rosenthal passes away; tronc picks up a software package from the Washington Post; Michael Ferro drops tronc's bid for Us Weekly; and Bobby Sengstacke passes away. All two dozen of these stories are right here...
* * As exclusively
reported here
last week, WLS-TV/ABC 7 lead sports anchor Mark Giangreco was back at work on Monday. He also returned to his guest appearances on WMVP-AM/ESPN 1000's "Waddle & Silvy" afternoon show. Giangreco was forced to sit in a "time out" for the last two weeks for
violating
a station policy. No on-air mention of the incident was made.
* * As first
reported here
, the 12th annual "Dancing With Chicago Celebrities" contest took place this past weekend at the Hilton Chicago. This is a very special yearly fundraising event which brings Chicago area media stars together for a fun competition, with net proceeds going toward local cancer charities and foundations. The 2017 celebrity champion was former Chicago Bear Jason Davis. WMAQ-TV/NBC 5 freelance sports reporter Peggy Kusinski also was given an award as "MVP" for gaining the most donations this year. In fact, Kusinski set a new "Dancing With Chicago Celebrities" record, bringing in the most donations from any celebrity of any year.
* * As first
reported here
, WJMK-FM/104.3 K-HITS morning show host Dave Fogel revealed last month that he had been diagnosed with prostate cancer and was about to undergo surgery to remove it. Since the surgery, Fogel has been broadcasting his morning show from home while he recovers. Tomorrow, Fogel returns to the WJMK-FM studios in downtown Chicago for the first time since February 23rd. There is no way to understate Fogel's toughness, determination, and loyalty to his radio employer and listeners, as he only missed one day of work through this experience: February 24th, the day of the surgery. Fogel will continue to urge men to get tested for prostate cancer, as it is now an easy blood test and early detection will save lives (as it did in his case).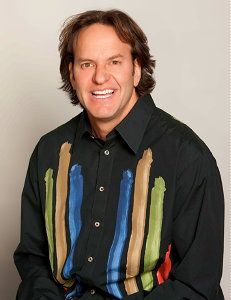 * * As previously
reported here
, a documentary film about the life and career of Chicago radio living legend Dick Biondi has been slowly in the works for over two years, but is finally getting closer to becoming a reality. The production team behind "The Dick Biondi Film" launched a
Kickstarter campaign
to try and raise modest funds to get a ten-minute screener completed, which should in turn help raise funds from larger donors and sponsors to complete the film by years' end. In addition to that, a fundraising party will be held tomorrow night and will feature another Chicago radio legend: John Records Landecker. WEFM-FM 95.9 in Michigan City, IN will be doing a live remote broadcast on Wednesday from 6:00pm-9:00pm at the Shoreline Brewery, located at 208 Wabash Street in Michigan City. WEFM-FM host Mike Dempsey will be with Landecker (who occasionally broadcasts on WEFM-FM with Dempsey), as well as "The Dick Biondi Film" director Pam Pulice. Donations will be accepted at the event to help the film's producers meet the goal of raising $30,000 by this weekend.
* * The 67-game NCAA basketball tournament, best known as March Madness, began today. Fans can watch and/or listen to every NCAA Tournament game on the WSCR-AM/670 The Score website,
670TheScore.com
.
* * While the NCAA's March Madness grabs the lion's share of the sports headlines, there are other college basketball post-season contests taking place, as well. The UIC Flames are in the 2017 College Basketball Invitational (CBI) this year. The UIC Flames will face Stony Brook in the first round of the CBI tournament on Thursday night. The game won't be on the radio, but it will stream at
UICFlames.com
. Calling the game at 6:50pm Thursday will be WMVP-AM/ESPN 1000 host Jonathan Hood, WMVP-AM host/producer Christopher Bleck, and WGN-AM sports reporter Sam Panayotovich.
* * Chicago sports talk legend Chet Coppock will return to the Chicago airwaves on Thursday as the special guest of Bob Sirott and Marianne Murciano on WLS-AM's midday show from 10:00am-Noon. Coppock says it will be a no-holds-barred interview.
* * WDRV-FM/97.1 The Drive announced the headliners for its 16th annual Birthday Concert, which will take place on July 1st at the Hollywood Casino Amphitheater in Tinley Park. This year's concert event will feature Styx, REO Speedwagon, and Don Felder, who are together doing a nationwide tour this summer called the United We Rock Tour 2017. There is one huge difference between this year's Drive Birthday Bash and the past 15 years' worth of concerts, though. For the first year ever, WDRV-FM is not giving away all of the tickets for free to listeners as a way of rewarding them. For the 2017 birthday concert, listeners will have to pay full price for the tickets, which run between $27.50 and nearly $300 (plus Live Nation ticket fees). The station will only be giving away a handful of tickets to help promote the show. Fans can register to win at this link
HERE
.
* * As it does each year, WXRT-FM/93XRT will be celebrating St. Patrick's Day in a big way. On Friday, the station's Friday feature will be "Shamrock 'N Roll," with the station playing plenty of Irish-themed music and songs from Irish artists. WXRT-FM's St. Patrick's fun extends beyond just on the radio, as the station will have its 19th annual "Shamrock 'N Roll" live broadcast and party. This will take place from 7:30pm-9:30pm at She-nanigan's House of Beer, located at 16 W. Division Street in Chicago. She-nannigan's happens to be where the very first "Shamrock 'N Roll" party took place 19 years ago. Also taking place on Friday night will be a St. Patrick's Day XRT Show with Chicago favorites The Ike Reilly Assassination at Schuba's, located at 3159 N. Southport in Chicago. The station branded as "Chicago's Finest Rock" for each other day of the year becomes "Chicago's Finest Shamrock" for this one day.

* * The Chicago Reader has a series where reporter Anne Ford spotlights Chicagoans who are "off the beaten path." This week, Ford talked with WVON-AM nighttime host Art "Chat Daddy" Sims. South Side native Sims has been heard on WVON-AM since May 2014. Prior to that, he was a regular contributor to WCIU-TV/The U morning show "You & Me This Morning." He has also been a columnist for the Chicago Defender and Windy City Times, as well as a writer for Ebony, Jet, N'Digo, and Blacklines. In all, Sims has nearly 23 years' experience in media. The Chicago Reader's piece on Sims can be found online at this link
HERE
.
* * WZSR-FM/Star 105.5 overnight host George Norwood has been with the station since October 2015. He also works weekend shifts and served as WZSR-FM's promotions assistant. Norwood has announced he will be leaving the station because he has accepted a radio job opportunity in Omaha, overseeing promotions for a seven-station cluster there. (Yes, this means WZSR-FM is now hiring...)
* * At the end of last month, this website
exclusively reported
that Polnet Communications had requested permission to start broadcasting on translator W300CQ. Last year, Polnet purchased the construction permit for translator W300CQ, located in downstate Taylorsville, IL. Polnet immediately requested and was given permission to move the translator far north to McHenry County to an existing tower array on Mt. Tabor Road, northwest of Crystal Lake. The translator's city of license is now Vernon Hills (even though the translator's broadcast range will probably not reach that city). Less than two weeks after Polnet requested its "license to cover," the FCC approved it. Additionally, the translator's call letters have been changed to W296DA. The company will now simulcast Polnet's Polish-language station WNVR-AM via W296DA on 107.1 FM at 70 watts in southeastern McHenry County. Last month, Polnet also
received permission
from the FCC to start broadcasting on translator W256DC located in north suburban Deerfield. It now simulcasts Polnet's WEEF-AM at 134 watts on 99.1 FM.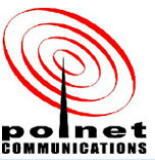 * * Last year, a new north suburban classic rock station known as 106.3 The Hound launched. It was heard from translator W292DJ, owned by MB Capital Management, and simulcasting a Univision-owned HD radio station of WOJO-FM which is being leased out to Anthem Broadcasting. After a pair of FCC-approved moves (first to 106.9 FM and then to 107.1 FM), W292DJ is now known as W295CG. Some Chicago radio listeners have noticed that for the last few days, The Hound is now back, this time on 107.1. The station may be up and down for a while, as Anthem tests out the signal. The Hound primarily plays all classic rock album sides. The music is being programmed by one of radio's most respected programmers, Dave Logan (WLUP-FM, XM Radio, many others). The programming also includes original, fast-paced, 2-minute hourly newscasts from USA Radio News. At least, that is what is on 107.1 for now... Changes could be coming in April...
* * Chris Heim is the Chicago native who has worked at local stations WHPK-FM, WJKL-FM, WXRT-FM, and WBEZ-FM, as well as doing some freelance writing for the Chicago Tribune papers. While in Chicago working at WBEZ-FM, she started one of the first world music shows in public radio and was the executive producer and anchor for national broadcasts of the Chicago Jazz, Blues and Latin Music Festivals. She left Chicago for Wichita, KS' public radio station KMUW-FM in 2007. There she started the World Music show "Global Village," which is now in syndication via PRX and heard on over 300 radio stations nationally and internationally. Heim produces and hosts the program which is an eclectic mix of the latest and best in world music, from new releases to classics, as well as music from artists in other genres who feature global influences in their work. While not heard on any station in her native Chicago, Heim's "Global Village" can be picked up each weeknight at 10:00pm on Northwest Indiana's WLPR-FM/Lakeshore Public Radio 89.1. "Global Village" received top honors last week at PRX's 13th Annual Zeitfunk Awards. Heim's program was named as the #1 "Most Licensed Series" on public radio. Said Heim on the honor: "Though this latest award is an important achievement for 'Global Village,' it more importantly represents the support of so many stations who offer the show, and a milestone for world music programming and the great music and artists from all around the globe that 'Global Village' presents."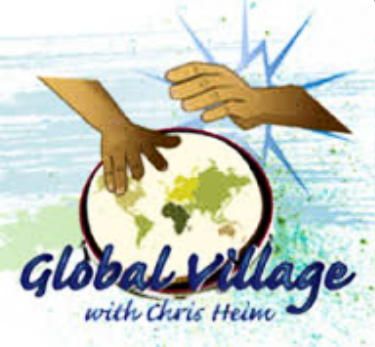 * * There were a few other Chicago-connected winners in last week's 13th Annual Zeitfunk Awards by PRX. Voted the #1 and #2 "Most Licensed Pieces" were WBEZ-FM's "Best of the Best: The 2016 Third Coast Festival Broadcast" and WFMT-FM's "The Rose Ensemble: Christmas in Baroque Malta from The WFMT Radio Network," respectively. For the "Most Licensed Stations," the WFMT Radio Network was ranked at #2, while WBEZ-FM was ranked at #5. PRX, which is a top distributor of audio content to public and community radio stations, presents its Zeitfunk Awards each year. The awards are based on the actual number of individual shows stations take through PRX for air. The full list of winners of the 13th Annual Zeitfunk Awards can be viewed at this link
HERE
.
* * Fans of former Chicago radio personality Steve Downes will have a new way to listen to him. Downes is now a voice in the audiobook of the upcoming political thriller "Emperor." In this story, corporate leaders rule America in the year 2032, with Downes' character, Victor Daco, being the most powerful leader. Downes worked in Chicago radio for 18 years, with four at WLUP-FM/97.9 The Loop and rest at WDRV-FM/97.1 The Drive, doing so from its inception in the spring of 2001 until his
retirement
in March 2015. Downes is also famous for his voice being that of Master Chief John-117, the main character from the mega-selling video game series "Halo." For the "Emperor" audiobook, the rest of the cast is also made up of Chicago voice actors, including WCPT-AM/FM's Scott Duff, as well as actors Karin Anglin, Antonio Castillo, Rebecca Cox, Jeff Cummings, Adrianne Cury, Tony Dobrowolski, Deb Doetzer, Juan Francisco Villa, Cameron Knight, Fawzia Mirza, Amy Montgomery, Jennie Moreau, Amro Salama, and Kevin Theis.
* * Tom Langmyer was the well-respected WGN-AM Vice President and General Manager for Tribune Broadcasting from 2005 until the company (while in bankruptcy) had to release him for budgetary reasons at the end of 2012. Since leaving Chicago radio, Langmyer has been the Vice President of News/Talk Programming for Journal Broadcast Group and overseeing the legendary WTMJ-AM in Milwaukee, leading the station to new heights of success. The Milwaukee Business Journal profiled Langmyer this week, where he talks about how he has helped WTMJ-AM grow, his past success with WGN-AM (including bringing the Chicago Blackhawks broadcast rights to the station), and much more. It can be read at this link
HERE
.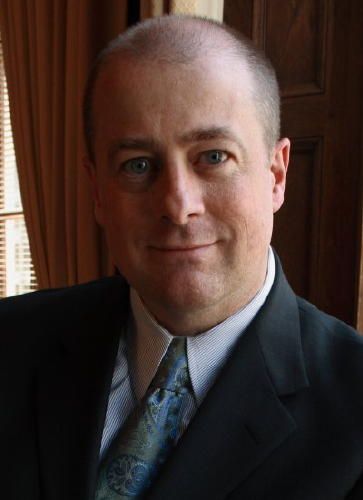 * * Former WLUP-FM/97.9 The Loop midday host Sari Zalesin has a new job. Last month, Michigan-based mobile radio app developer hired Zalesin as the company's Director of Business Development. Zalesin, who worked in radio in various markets for nearly 30 years, was with WLUP-FM from 1994-1998, using only her first name on-air.
* * K. Richard (Rick) Jakle made headlines in the radio world late last year when his Radio Shopping Show, Inc. (RSSI), the Elgin, IL-based parent corporation of radio companies which owned three radio stations -- two in suburban Chicago and one in Las Vegas -- as well as owner of "The Big Radio Shopping Show," a home shopping-style program which Jackle developed in 1981,
were all sold
to a new buyer for $2 million. Although now retired (with $2 million sitting in his bank account), Jackle will be the special guest the Elgin Area Chamber of Commerce's regular series CEO Unplugged. The event will be held on March 23rd at 11:45am at the Grand Victoria Casino pavilion (250 S. Grove Avenue, Elgin). To register to attend or for more information, visit this link
HERE
.
* * Sincere condolences to Rob Austin, the Chicago radio veteran (WBBM-FM/B96 producer, 1994-2006) and CEO of Chicago-based JamTraxx Media/JamTraxx Consulting on the passing of his mother. Ewa Jamrog died on Sunday morning at the age of 65 after a fight against cancer. In lieu of flowers, the family requests donations in her name can be made to the American Cancer Society.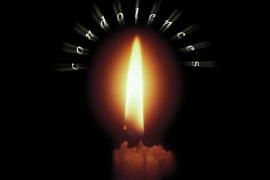 * * Chicago-based author Amy Krouse Rosenthal passed away on Monday at the age of 51 after her battle against ovarian cancer. A prolific writer, Krouse Rosenthal published over 30 children's books, a handful of books aimed at adults (including the bestsellers "Encyclopedia of an Ordinary Life" and "Textbook Amy Krouse Rosenthal"), and has had articles appear in such publications as The New York Times, Chicago magazine, O: The Oprah Magazine, and Parenting. Krouse Rosenthal was a frequent speaker to TED and created some of the most popular TED Talks videos. In addition to all that, she was a longtime (nearly 20 years) contributor to WBEZ-FM in Chicago, regularly turning up on radio station series, hosting her own show "Writers' Block Party," and writing blogs for the WBEZ-FM/Vocalo websites. Earlier this month, Krouse Rosenthal became a viral sensation, when a long, loving essay about her husband appeared in the New York Times and on the Times' website, just as she was entering hospice care because of her worsening health. Entitled "
You Might Want To Marry My Husband
," the article describes her diagnosis of terminal ovarian cancer (something she had kept publicly secret until this month), and most of all, describes her incredible love for her husband of 26 years, Jason Rosenthal. That exceptional love note and her sad story spread across the Internet like a digital wildfire. Unfortunately, news of Krouse Rosenthal's sad passing is now what is spreading online. In addition to her husband, she is survived by her three children, both parents, two sisters, and a brother.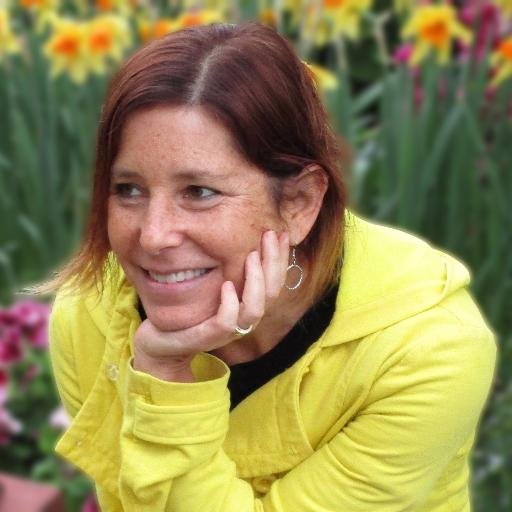 * * The Washington Post
announced
Monday that it has signed an agreement with tronc (formerly Tribune Publishing) to allow the Chicago-based publisher a license to utilize its digital publishing platform, Arc Publishing. The Arc technology gives publishers tools that help them "produce, manage, publish, host, and monetize their websites and apps, in addition to offering other analytics and optimization tools." No financial terms of the agreement between the Washington Post and tronc were revealed. The Washington Post has previously claimed that was charging large publishers up to $150,000 a month for access to their Arc technology.
* * Politico and TheStreet.com's Ken Doctor
reports
that tronc has dropped its bid to
purchase
Us Weekly from Wenner Media. Tronc had reportedly been offering between $85 and $90 million for Us Weekly. The attempted purchase was not a shock as tronc Chairman Michael Ferro
(pictured)
is well-known to be celebrity-obsessed and would have loved to been in charge of a celebrity magazine and website, plus could tie that in with tronc's Los Angeles Times Hollywood coverage. However, the deal appears to be dead. Doctor speculates that it could have been due to tronc Board pressure, as some of the major shareholders are not as celebrity-obsessed as Ferro and did not see the monetary value in the purchase of a rapidly declining magazine. Also, tronc and Ferro have been eying some other acquisitions which will take a great deal of cash, so blowing up to $90 million on Us Weekly made less sense.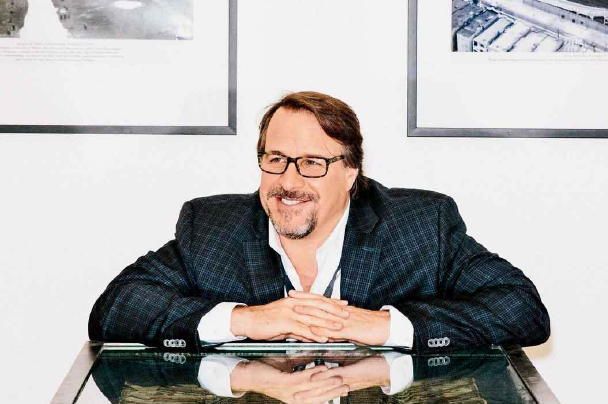 * * Former Chicago Defender Editor and longtime photojournalist Robert (Bobby) Sengstacke passed away last week at the age of 73 after a long, but undisclosed illness. Sengstacke's grand-uncle, Robert Sengstacke Abbott was the founder of the Chicago Defender and shared the same name as him. Sengstacke's father, John H.H. Sengstacke was the owner/Publisher of the Defender. He followed in his family's journalistic footsteps by becoming the Defender's head photographer and Editor. Sengstacke's photographs appeared in numerous publications in Chicago and nationally over his long career. Memorial services will be held on March 26th University of Chicago's Logan Center of the Arts. In lieu of flowers, the family is asking that memorial contributions be sent to the Chicago Defender Charities, 700 E. Oakwood Blvd., 5th Floor, Chicago, IL 60653.