Details

Published on Wednesday, 22 March 2017 20:00
Today's News & Notes features 16 local media news items, including: Chicago's latest radio ratings released; 87.7 MeTV FM sets yet another record; Dick Biondi's documentary needs help once again; Ben Calhoun is exiting; Danielle Tufano is getting fake married; Sam Choy joins Moody Radio's parent organization; JayBeau Jones becomes a Hall of Famer; Chet Coppock writes about a different Hall of Famer; Dean Richards cruises to Greece; MBC turns 35; CSN Chicago could get a new name in the future; FOX32 and CW50's parent company re-ups with Nielsen; Jake Hamilton and Jenny Milkowski help get some homeless pets adopted; Dom Mancuso gets a new job; Par Ridder loses his job; and the karma train may be heading right for Michael Ferro. All of these stories are right here...
* * The latest monthly radio ratings from Nielsen Audio were released this week for the "February" period -- the second of 13 "months" of the year according to Nielsen, which this year covered the dates of February 2nd through March 1st. WVAZ-FM/V103 only increased by 0.2 share, but that was enough to have the Urban AC station firmly in first place. WVAZ-FM has tied perennial winner WBBM-AM/Newsradio 780 & 105.9 for first place in the past year, but for this February period took the top spot all by itself. This is because WBBM-AM's shares fell greatly, from a 6.3 to a 5.4. The lack of any Bears games or big sports stories, the lack of any blizzards or winter storms, the lack of any elections, and the lack of any major news stories that would have listeners returning frequently for updates is blamed for the .9 decrease. WBBM-AM remains #1 in mornings, though. WSHE-FM/100.3 SHE FM had its best ratings ever since it re-branded as "SHE FM" in March 2015. The AC station is now tied at #9 with a 3.1 share, thanks especially to heavy at-work and evening listening. Although still well below where they were before most of their airstaff quit or was fired last year, WUSN-FM/US*99 regained a few lost listeners and is now up to a 2.7 share and a tie at #15. WTMX-FM/101.9 The Mix continues to be the top winner for Adults 25-54 and Women 25-54. WBBM-FM/B96 continues to be the #1 station for listeners 18-34, but trails rival WKSC-FM/103.5 Kiss FM in the 6+ and all older demos.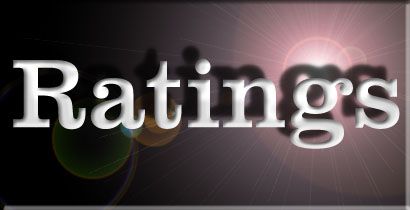 * * For the January 2017 ratings period, Weigel Broadcasting's WRME-LP/87.7 MeTV FM was celebrating that it had set a new ratings record with a share of 2.6. For the February 2017 ratings period, January's record is shattered yet again, as WRME-LP moves up .2 to a 2.8 share. That is another record setting share for that frequency regardless of the format heard on it over the years. In fact, it is the highest rating for any 87.7 radio station (technically a TV station masquerading as a radio station) in America. The little oldies station is now tied at #12 alongside WLS-FM 94.7, a rival for the same audience on a much better signal and with a much higher operating budget. 87.7 MeTV FM's success comes despite its many limitations, including not being able to be heard on all radios, no live DJs, no streaming, and almost no promotion (outside of on other Weigel television and digital properties).
* * As previously
reported here
, a documentary film about the life and career of Chicago radio living legend Dick Biondi has been slowly in the works for over two years, but is finally getting closer to becoming a reality. The production team behind "The Dick Biondi Film" launched a Kickstarter campaign to try and raise modest funds to get a ten-minute screener completed, which should in turn help raise funds from larger donors and sponsors to complete the film by years' end. Unfortunately, the Kickstarter campaign fell short of the posted goal, which meant none of the pledges count and the campaign's organizers get zero dollars. The team is trying a crowdfunding campaign once again, only this time using GoFundMe, which will allow all pledges to go toward helping "The Dick Biondi Film" become a reality, regardless if the new campaign hits its goal amount or not. Those who wish to help out can now do so at this link
HERE
. (Remember, those who previously made pledges on Kickstarter will need to pledge again if they want to donate to this film, since their previous pledges were voided.)
* * Ben Calhoun, who has been WBEZ-FM's Director of Content and Programming (aka Program Director) since December 1, 2014, will be exiting in April. Goli Sheikholeslami, Chicago Public Media President and CEO, sent a company-wide email on Tuesday informing the staff of the departure. Calhoun first started at WBEZ-FM in 2000 as an intern, before staying on as a paid employee in a number of various roles. He also appeared frequently as a guest on WTTW-TV's "Chicago Tonight." In 2009, he exited WBEZ-FM to move to New York, where he was working as a producer on the nationally syndicated public radio show "This American Life." Calhoun is said to be looking to return to New York and return to "This American Life." No replacement for Calhoun has been named.
* * WERV-FM/95.9 The River Program Director and morning show host Danielle Tufano is kinda' sorta' getting married next month... even though there's not going to be a spouse. The Elements at Water Street Banquet Hall within Naperville's Hotel Indigo offered to give Tufano a wedding and reception this spring, assuming she was able to find a willing fiance. No qualified husband-to-be was found, but the wedding reception and party is going to take place anyway. Best of all, listeners to WERV-FM are invited. The reception for the wedding-that-isn't-a-weding will be on April 1st at 7:00pm. Guests will enjoy hors d'oeurves and food stations, an open bar for beer and wine, a wedding cake designed by Tufano, flowers, a photo booth, and music from the Paul Windsor Orchestra and Thirsty Boots Band. Tickets can be purchased at this link
HERE
. No wedding gifts are needed, but reception guests are encouraged to bring a non-perishable food item which will in turn be donated to Loaves & Fishes Community Services.
* * Chicago-based Moody Global Ministries -- the parent organization behind WMBI-AM, WMBI-FM, and the Moody Radio Network -- announced the hiring of Sam Choy as the company's Chief Marketing Officer. In his new role, Choy will lead Moody's overall marketing and communications strategy. Throughout his 25-year career, Choy has served in marketing leadership roles for a variety of companies in the financial, technology, and energy sectors. This will be his first time in a leadership role for a religious or media company.
* * Former Chicago radio programmer JayBeau Jones is receiving a huge honor in Rhode Island. Jones has been named as one of the Class of 2017 inductees into the Rhode Island Radio Hall of Fame. From 1998-2002, Jones was the Program Director for Chicago's WUBT-FM, which became WKSC-FM while he was the PD there. In his career, he has worked in numerous markets besides Chicago (using a few different names) including New York, Boston, Philadelphia, Hartford, and Providence. He can currently be heard on SiriusXM's "70s on 70" channel and WROR-FM in Boston.
* * Sadly, yet another former Chicago Bears player has come out and admitted he has dementia and CTE symptoms, most likely caused by his years of playing football. This time it is Hall of Fame halfback Gale Sayers. Chicago sports talk legend Chet Coppock penned a piece on Sayers and his medical tragedy for the Chicago Tribune this week, which can be read at this link
HERE
.
* * WGN-TV entertainment critic/reporter and WGN-AM weekend host Dean Richards is going on a Greek and Italian island cruise next October and fans are welcome to join him. Oak Brook-based Kelly Cruises & Tours has put together a package to have vacationers join Richards for this seven-night cruise that takes place from October 8th through October 15th. Prices for the "Journey to Acropolis Cruise" start at $3,899. More information on the cruise can be found at these links
HERE
and
HERE
. This will be Richards' third time being part of a Kelly Cruise package.
* * The Chicago-based Museum of Broadcast Communications (MBC) opened up its first physical location 30 years ago this year and was founded 35 years ago this year. To commemorate this event, the MBC's current location has opened up a new exhibit entitled "The MBC @ 35." The new exhibit is primarily made up of a video being played on a screen within the museum's third floor that showcases the MBC's history. The video was compiled and written by Chicagoan and television historian Walter Podrazik. There is no additional cost to see the new exhibit beyond the normal museum entrance fees. The MBC has also announced it will be holding a gala 35th anniversary party on September 16th at 7:00pm. Tickets to attend are extremely costly, ranging between $500 and $15,000, and are available at this link
HERE
.
* * As first
reported here
, CSN Chicago dropped its branding as Comcast SportsNet Chicago last November, preferring to go by the CSN abbreviation it was most known by publicly. This was something the other Comcast/NBC-owned regional networks did last year, as well. Today, NBC Sports announced that as of April 2nd, CSN Bay Area and CSN California will be renamed NBC Sports Bay Area and NBC Sports California, respectively. This is being seen as a test to gauge how the California viewers and sponsors will react to the new name. If the reaction is anything other than negative, don't be too surprised if other NBC Sports regional networks across the country drop the CSN name in the near future and instead go with the NBC Sports name (ie: NBC Sports Chicago).
* * FOX Television Stations and Nielsen Local Television announced today that the two have entered into a long-term agreement for audience measurement services for all 28 of its owned stations in 17 different markets. This includes the Chicago duopoly of WFLD-TV/FOX 32 and WPWR-TV/CW50.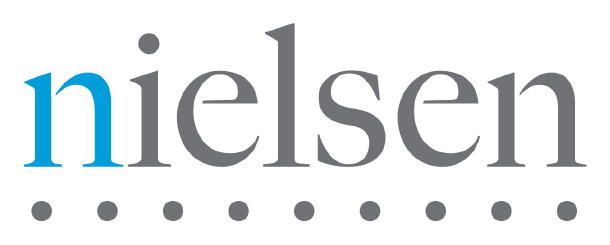 * * WFLD-TV/FOX 32 "Good Day Chicago" morning show personalities Jake Hamilton and Jenny Milkowski are hosting a fundraiser on Friday night at 7:00pm to benefit the animal shelter PAWS Chicago. The event is called "Animal Magnetism 2017" and it will take place at Morgan Manufacturing, located at 401 N. Morgan Street in Chicago. The money raised will help PAWS Chicago continue to find loving homes for homeless cats and dogs. "Animal Magnetism 2017" will feature dancing, cocktails, pet entertainment, raffles, a silent auction, and more. Tickets and more information can be found at this link
HERE
.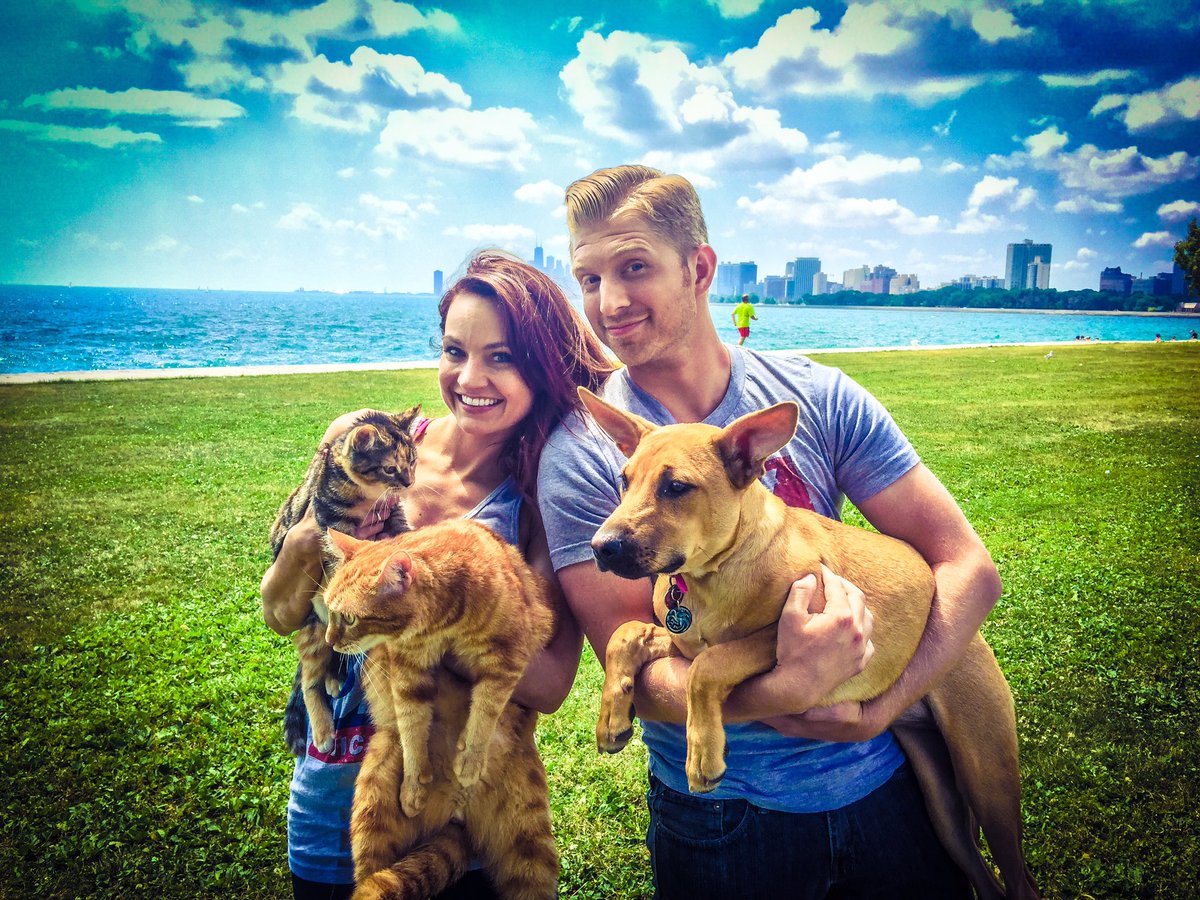 * * Former Chicago television executive Dominic (Dom) Mancuso was most recently working as Vice President and General Manager of WOIO-TV and WUAB-TV in Cleveland, OH from May 2014 to August 2016, exiting when he claimed he needed "to take a break" from television. Apparently break time is over because Mancuso was hired this week by Nexstar Media Group as the new Vice President and General Manager of its Buffalo, NY stations WIVB-TV and WNLO-TV, as well as those stations' associated online presences. Earlier in his career, Mancuso was a Chicago TV veteran of almost two dozen years. He spent 18 years with WGN-TV until his Station Manager position was eliminated in 2005. A few months later, Mancuso joined the WFLD-TV/WPWR-TV duopoly as Vice President of Programming & Promotions. He was there until January 2009, when once again, his position was eliminated. Additionally, Mancuso was a past Chairman of the Illinois Broadcasters Association. For his Chicago television work, he was honored with a Dante Award from Chicago's Joint Civic Committee of Italian Americans.
* * Par Ridder, who has been the Publisher of DNAinfo Chicago since 2013, has exited the journalistic organization, according to
a report
by Lynne Marek in Crain's Chicago Business. No reason for Ridder's departure has been given and no replacement has been named. Being that many staffers from DNAinfo Chicago and DNAinfo New York have been released in recent months due to a lack of revenue coming in, the move may very well be financially motivated.
* * Tribune Publishing CEO Jack Griffin helped bring aboard multi-millionaire investor Michael Ferro, thinking Ferro's money would help revitalize the company. Ferro gushed gratitude to Griffin for his help in allowing Ferro to purchase Tribune Publishing stock and quickly ascend to the head of the company's Board of Directors. Two weeks later, Ferro figuratively stabbed Griffin in the back and
forced him out
from the company. In May 2016, Ferro needed money to help revitalize his company and brought aboard billionaire medical and tech investor Dr. Patrick Soon-Shiong
(pictured)
who
purchased
nearly 13% of the company's shares and was handed the title of Vice-Chairman of the Tribune Publishing (now tronc) Board of Directors. As previously
reported here
, Soon-Shiong is a great deal of legal hot water after a website and a lawsuit detailed out some possible illegal activities of his and since then, others have been distancing themselves from Soon-Shiong. This included Ferro and the tronc Board of Directors who informed the SEC that they would not be renominating Soon-Shiong for his Vice-Chairman role on the Board, forcing him out next month at the end of his one-year term. It looks like Soon-Shiong, whose massive ego rivals that of Ferro's, is not too happy about that decision. According to a
new filing
with the SEC, Soon-Shiong is now on a tronc share buying spree and is currently up to owning 24% of the company, just barely below what Ferro, the company's largest shareholder owns. Just as Ferro pushed out the man who brought him into the company, could an angry Soon-Shiong now be looking at doing the same to Ferro? Would some major shareholders unhappy with Ferro and how he bungled the Gannet takeover bid be willing to join with Soon-Shiong to oust Ferro this year? Could the karma train be rolling toward Chicago for Ferro? The ongoing tronc soap opera just became more interesting...