Details

Published on Friday, 24 March 2017 17:00
This weekend's News & Notes features a dozen local media news items, including: WTTW-TV launches a new web series; Mike Adamle gives an in-depth interview; Mike Adamle officially retires from television; Lester Holt is honored again; ESPN salutes die-hard Bears fans; Brooke Hunter returns to the airwaves temporarily; Justin Baczek exits Chicago radio; Mike Nowak hosts another live remote; WRXQ-FM hosts a benefit event; WOJO-FM is getting a new afternoon show; W252AW gets permission to creep into Chicago again; and tronc buys up the shares of an unhappy major shareholder. All these stories are right here...
* * WTTW-TV/WTTW11 has launched a new 16-part short-form web-only series entitled "Urban Nature." The series, hosted by University of Chicago evolutionary biologist Marcus Kronforst, looks at animal and plant life in the "urban jungles" of Chicago, as well as in New York and San Francisco. The series can be seen online and on-demand at this link
HERE
. Additionally, tomorrow at 3:00pm, WTTW-TV will be holding a special preview screening of the "Urban Nature" short films at the James Simpson Theatre within the Field Museum (1400 S. Lake Shore Drive, Chicago). There is no charge to attend, but advance reservations are strongly encouraged, which can be done at this link
HERE
. After the screening, there will be a short Q&A session with host Kronforst, "Urban Nature" producer/writer Dan Protess, and The Field Museum's Abigail Derby Lewis.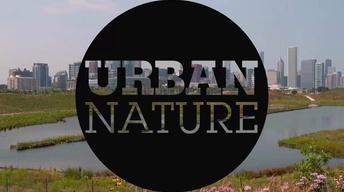 * * The sports website TheAthletic.com has an exclusive interview with now-former WMAQ-TV/NBC 5 sports anchor Mike Adamle about his life, football career, and deteriorating health. The interview was conducted by longtime Chicago sports journalist Dan Pompei. The piece can be read at this link
HERE
. Last month, Adamle
publicly revealed
that in addition to his epilepsy, which he had previously been open about, he also is now suffering from dementia, and what appears to be chronic traumatic encephalopathy (CTE). All of these issues are due to his taking blows to the head repeatedly during his college and professional football career.
* * After being off the air for the past year due to his health concerns, and
recently admitting
that he cannot make it back to work because of his failing health, Mike Adamle officially retired from WMAQ-TV/NBC 5 today. A retirement party was thrown for him this afternoon at the NBC 5 offices downtown. The party was attended by Adamle and filled with his co-workers from his many years at the station there wishing him well.
* * Former Chicago news anchor Lester Holt will be returning to the Windy City next month. DePaul University's Center for Journalism Integrity and Excellence
announced
this week that it will be honoring Holt with a distinguished journalist award. The Center for Journalism Integrity and Excellence of Chicago's DePaul University is led by former Chicago colleagues of Holt's, journalists Carol Marin and Don Moseley. The private award ceremony at DePaul University will take place on April 20th. Holt worked in Chicago from 1986-2000 as the lead news anchor for WBBM-TV/CBS 2 before going on to national fame. He is currently the top-rated anchor for "NBC Nightly News."
* * Chicago sports fans will get national television exposure next month, and odds are, it won't be pretty. ESPN will be airing an eight-part documentary series called "We The Fans," which will shine a spotlight on die-hard Bears fans and season ticket holders as they sit through 2016's disastrous season which had only three wins -- the fourth losing season in a row. "We The Fans" premieres on April 11th at 9:00pm. Two new episodes will air back-to-back each Tuesday night for four weeks.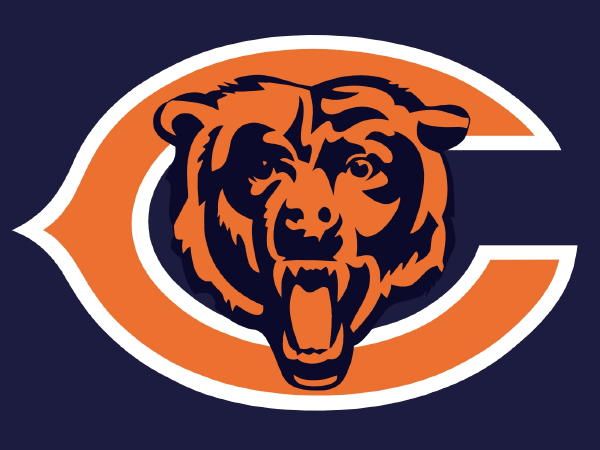 * * Chicago radio veteran Brooke Hunter returned to the Chicago area airwaves on Thursday for the first time since being
released
by WLIT-FM/93.9 MYfm on January 4th. Hunter was heard on WZSR-FM/Star 105.5 in McHenry County co-hosting the station's morning show alongside Joe Cicero. She was filling in for morning show co-host Tina Bree who was out battling a nasty flu bug. Funny enough, Hunter and Cicero worked together nearly 20 years ago when Cicero was an intern for Hunter's show on the former Q101.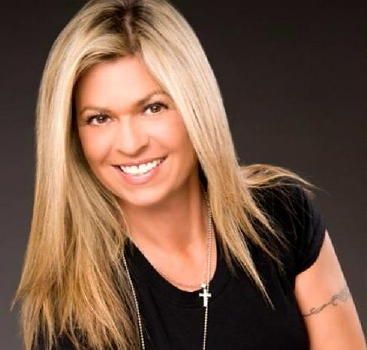 * * Justin Baczek has been a technical producer with WLS-AM 890 since September 2013, but exited the station last week. The suburban Chicago native has accepted an engineering job at a radio station in Los Angeles (that he can't announce publicly yet) and has just moved to California.
* * For the second weekend in a row, "The Mike Nowak Show" with hosts Mike Nowak and Peggy Malecki will once again be doing a live remote broadcast, this time from the Chicago Flower & Garden Show at Navy Pier (600 E. Grand Avenue, Chicago). Nowak and Malecki will be set up in Garden #17 - Tulips Blooming, which is just to the left of the Garden Show's main entrance. Guests will include meteorologist Rick DiMaio, "The Redneck Rosarian" Chris VanCleave, Audubon Great Lakes Director of Conservation Nathaniel Miller, Natural Communities Native Plants' Nick Fuller, DIY Network host Ahmed Hassan, and Aquascape's Brian Helfrich. "The Mike Nowak Show" airs on WCGO-AM 1590 on Saturdays at 10:00am.
* * WRXQ-FM/Q-Rock 100.7 is hosting a fundraiser for the St. Baldrick's Foundation this weekend, as many station listeners will be voluntarily shaving their heads bald (or nearly bald) for the foundation that raises money for children's cancer research. The event will happen Sunday from Noon-6:00pm at the Top Fuel Saloon (275 S. Hickory Street, Braidwood). Those who are able to raise over $100 in pledges before Sunday can get their head shaved by WRXQ-FM's weekday afternoon host Dawn Avello. The station will also be broadcasting live from that location on Sunday from Noon-5:00pm. The Top Fuel Saloon is operated by WRXQ-FM's midday host Freak, who has built top-notch broadcasting facilities at the bar.
* * Beginning April 10th, WOJO-FM/La Que Buena 105.1 will have a new afternoon show. Univision Communications announced today the syndication of its fairly new program "El Free-Guey." The show is based in Los Angeles, and as of next month, will be heard in 11 markets, including Chicago. "El Free-Guey" is hosted by Sylvia del Valle, aka "La Bronca." She is joined by Jose "El Tambochi" Gutierrez and Carlos Ivan "El Compa Ivan" Paez. Del Valle should be familiar to WOJO-FM listeners as she has been part of the "El Bueno, La Mala y El Feo" show heard daily on the station. She has exited that Univision-syndicated show to launch this new Univision-syndicated show.
* * As has been greatly detailed out on this very website over the last couple of years, the owners of the construction permit for FM translator W252AW has been on a mission to move deeper and deeper into Chicago, after initially being created and allowed only for the far northwest suburbs. Earlier
this month
, Houston-based Centro Cristiano De Vida Eterna (CCDVE) asked the FCC to move the translator deep into Chicago (the 13th request in under two years for this translator), this time to a more downtown location, found between Soldier Field and McCormick Place. The new request is to have W252AW situated on a tower atop the Harbor View Building at 1901 S. Calumet Avenue in Chicago. The transmitter will be at nearly 350 feet off the ground. Based on the last two years of rubber stamped approvals, it seemed rather obvious that the FCC would allow this move, too. Earlier this week, the FCC did just that. If/when W252AW ever stops requesting changes and finally becomes operational, it is not yet known what CCDVE will actually be simulcasting at 250 watts on 98.3 FM. Recent FCC requests of CCDVE are saying it will simulcast WMBI-FM. It will most likely be a brand new HD station taken over by CCDVE via a limited marketing agreement, broadcasting a Hispanic-targeted religious format. Of course, engineers hired by CCDVE told the FCC that the translator will somehow not interfere with WLUP-FM on 97.9 (wrongly identified as WLVP-FM in their engineering report, with the FCC not catching the error) or WFMT-FM on 98.7, even though it is located very close between them on the FM dial. Now that it has this latest approvel from the FCC in hand, expect CCDVE to ask for yet another move to a taller building even more downtown and/or a power increase in 5... 4... 3... 2...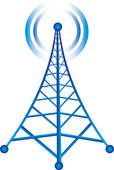 * * Crain's Chicago Business
reports
that the Michael Ferro-led tronc Board of Directors agreed to purchase all remaining shares held by one of the company's biggest and most unhappy shareholders, Oaktree Capital Management. Tronc paid Oaktree $15 a share -- well above the current rate -- for all 3.75 million shares of Oaktree's. Oaktree, which used to be the second largest investor in Tribune Publishing/tronc, has been battling against tronc Chairman Michael Ferro because of how they felt Ferro mishandled the Gannet buyout negotiations last year, putting Ferro's own interests above those of the shareholders. Oaktree even went public with its plans to sue Ferro and the Tribune Publishing/tronc Board (although no lawsuit ever was filed). As part of the buyback program for Oaktree, tronc has demanded that Oaktree may no longer make any legal claims against Ferro or tronc. In connection to the tronc Board of Directors buying up Oaktree's stake and thus reducing the amount of outstanding company shares, the Board voted to allow the limit of ownership of tronc one entity can possess to increase from 25% to 30%. However, Nieman Lab's Ken Doctor
wondered today
if Ferro isn't attempting to now take tronc private by buying up shares. This would make it so he would no longer have to deal with the many unhappy shareholders.