Details

Published on Saturday, 25 March 2017 12:30
WCPT-AM/FM, aka Chicago's Progressive Talk, has made a change in its afternoon lineup. After he finished his radio show on Friday, weekday host Wayne Besen was released by the station, effective immediately. Starting Monday, the new 2:00pm-5:00pm weekday host will be longtime Chicago journalist Ben Joravsky.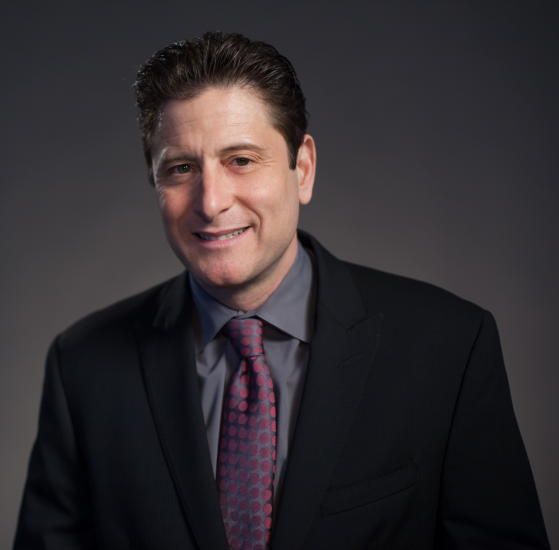 Besen
(pictured right)
joined WCPT-AM/FM in April 2014 as the weekend host of "I've Got Issues." After a pair of successful weekday fill-in weeks, WCPT-AM/FM decided to launch its
first-ever
live and local weekday afternoon program with Besen as the host. "The Wayne Besen Show" made its weekday debut in July 2015.
In the last two years, Besen has also served as a fill-in host for the nationally syndicated "Norman Goldman Show."
Florida native Besen is a human rights advocate and the author of two books: "
Anything But Straight
" and "
Bashing Back
." He is also the founder and Executive Director of Chicago-based Truth Wins Out, a non-profit organization that works to eliminate anti-LGBT prejudice and extremism. Besen has been frequent commentator/analyst covering LGBT rights issues for the national cable news outlets.
Regarding the sudden departure of Besen from the station, WCPT-AM/FM Operations Manager Matt Comings stated today: "We'd like to thank Wayne for all he has done, and wish him the best."
So far, Besen has not made any public statement about his exit or future plans.
*UPDATE: Late Saturday afternoon, Besen did indeed post a statement about his surprise release from WCPT-AM/FM. Read more at this link HERE.

Replacing Besen on weekday afternoons will be "The Ben Joravsky Show," beginning March 27th.
Joravsky is no stranger to WCPT-AM/FM listeners, as he has been Besen's primary fill-in host over the last year. This will be his first time working as a radio host on a full-time or regular basis, though.
Joravsky is best known as the longtime staff writer for the Chicago Reader, which he joined full-time in 1990 after many years of freelancing for the alternative newspaper. For the last 15 years, his writing for the Reader has focused primarily on Chicago politics and problems. Joravsky also has turned in prize-winning investigative work, both on his own and along with his friend and Reader staff writer Mick Dumke.
In addition to his writing for the Reader, Joravsky also writes humorous news blogs for the website
The Third City
, using the pen name of "Benny Jay." He has been the author or co-author of five books, including his most famous published work, "
Hoop Dreams: A True Story
" (based on the award-winning documentary of the same name). Among the awards Joravsky has won include Chicago Journalist of the Year Award from the Chicago Journalists Association and Illinois Journalist of the Year Award from Northern Illinois University (both in 2010).
Along with Dumke, Joravsky hosts the live political talk show event called
First Tuesdays
at the Hideout (1354 W. Wabansia, Chicago.) As the name suggests, the show almost always takes place on the first Tuesday of each month, although the next show will take place a few days earlier, on Friday March 31st, due to scheduling conflicts. Joravsky and Dumke have been hosting these shows since April 2014.
Connecticut native Joravsky, 61, has been living in Chicago since 1981.
WCPT-AM/FM says that "The Ben Joravsky Show" will "focus on the local issues of interest to our listeners."
Stated Comings today: "We're very excited to bring Ben's extensive knowledge of Chicago to our listeners on a daily basis. His wit and warm personality will connect with all Chicagoans."
Joravsky added: "I'm incredibly thankful for this opportunity to talk with the people of Chicago every day on WCPT. I can't wait to explore the topics everyone in the city is talking about."