Details

Published on Tuesday, 28 March 2017 18:30
Today's News & Notes features ten local media news items, including: Chicago radio's top stations had a good 2016 in revenue billing; CBS Radio Chicago makes a big traffic announcer change on Saturday; V103 announces its new summer concert; 103.9 The Fox is now served on tap; Leslie Witt's daughter cycles to help raise funds to battle ovarian cancer; Moody Radio announces a new weekday show for its stations; Dina Bair hosts an opioid addiction special; Marissa Bailey prepares to become a first-time mommy; Bruno Cohen prepares to retire; and a programming announcement for CRM. All of these stories are just below.
* * Wednesday morning, BIA/Kelsey -- the independent market researcher and advisory firm for media and technology companies, specializing in the local advertising business for those companies -- released information on the top national billing stations for 2016, as well as shared with CRM the top earning stations in the Chicago market. According to these newly released numbers from last year, the winner in Chicago radio once again was WBBM-AM/Newsradio 780 & 105.9 (simulcast on WCFS-FM), as they were able to earn approximately $45 million in advertising revenue -- up from 2015's $43.8 million. WBBM-AM was also ranked as #5 nationally, up from #6 the year before. WTMX-FM/101.9 The Mix was once again the #2 billing station in Chicago. Its 2016 revenue was $32.5 million -- up only slightly from $31.9 million the year before. WGN-AM remains in third place, billing $25.2 million in 2016 -- up from 2015's $24.5 million. That marks the first time in nearly a decade that WGN-AM's annual revenue rose year-over-year instead of shrank, even if it was only a modest rise. Fourth place was a tie between WSCR-AM/670 The Score and WVAZ-FM/V103, each with $24 million.
* * Friday is more than the end of the month. It is also the final day of CBS Radio's contract to use iHeartMedia's Total Traffic & Weather Network. As first
reported here
in October 2016, CBS Radio signed a deal with Radiate Media to instead use their traffic and news services for all of its radio stations nationwide. That deal begins on this Saturday, April 1st. As
reported here
in December, the US-based Radiate Media was purchased by the Australian-based Global Traffic Network (GTN). The long-running Radiate Media name was then changed to United States Traffic Network, or more simply, USTN. Starting Saturday, many of the familiar news and traffic voices on Chicago radio will be changing. Some Total Traffic staffers have exited voluntarily or been laid off. Among those now gone from the airwaves (or after Friday) from Total Traffic include Jeremy Scott*, Dawn DeSart, and Steven Haas (who had exited three months ago due to health reasons). Some weekenders will exit Total Traffic and be able to join USTN. Haas has already joined USTN and will begin on air on WBBM-AM on Sunday night. A few Total Traffic employees embedded in stations will remain in their current roles, only now employed by USTN. The remaining Total Traffic employees will be reassigned to other Chicago and Midwestern radio stations (which in turn could force out a few other voices). The most noticeable change will be on WBBM-AM, where some longtime on-air traffic voices, including Bart Shore, will no longer be heard on the station as they remain under contract to Total Traffic and cannot work for USTN (at least not for a while).
*UPDATE: Jeremy Scott may be going off the air as a traffic reporter, but will remain with Total Traffic in a full-time producer role for now.
* * WVAZ-FM/V103 has announced the acts for its 3rd annual Block Party, which will be taking place on July 22nd at Huntington Bank Pavilion in Chicago. The performers will be Jill Scott, Bell Biv DeVoe, Nelly & Kelly Rowland (together), and SWV. WVAZ-FM DJ Maurice "Ice" Culpepper will spin records in-between acts. A presale for WVAZ-FM fans is going on now at this link
HERE
using the password V103. Tickets go on sale to the public at the same link starting March 31st at 10:00am.
* * WFXF-FM/103.9 The Fox and Crystal Lake Brewing have teamed up to produce a new, classic rock inspired craft beer called the Fox Rocker. The beer is an American-style Red Ale that will BE made available at hundreds of locations. A launch party is planned for the evening of April 15th at Crystal Lake Brewing (150 N. Main Street, Crystal Lake). Tasting events and live remote broadcasts are being planned to take place throughout the year all around the northwest suburbs.
* * The WXRT-FM/93XRT family lost a beloved member last July when station veteran Leslie Witt passed away at the age of 63 from ovarian cancer. On April 23rd, the Midtown Athletic Club Bannockburn (2211 Waukegan Road A, Bannockburn) will be hosting the
Ovarian Cycle Chicago
cycling ride from 2:00pm-5:00pm. The event aims to raise awareness and funding for the fight against ovarian cancer. Leslie Witt's daughter Kay has formed a team for the cycling event and is seeking donors to help reach a goal $1,000. Those who wish to help may do so at this link
HERE
.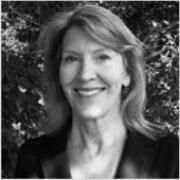 * * Chicago-based network Moody Radio announced that a new show will be syndicated on all English-language Moody stations nationwide, including WMBI-FM in Chicago. "Summit Life with J.D. Greear" will debut on April 3rd. The weekday 30-minute program is hosted by Raleigh-Durham-based pastor and speaker J.D. Greear. Shows will be made up of excerpts from Greer's sermons in his church.
* * Earlier this month, WGN-TV news anchor and Medical Watch reporter Dina Bair presented a four-part series about opioid addiction which aired in the station's midday and late night newscasts. These four segments are now being compiled into a 30-minute special entitled "Hijacked: The Opioid Addiction Crisis." The special will be broadcast on WGN-TV on April 9th at 6:00pn, with an encore airing on CLTV on April 16th at noon.
* * WBBM-TV/CBS 2 news anchor Marissa Bailey is off the air as of Sunday afternoon. Although her baby is not due until April 11th, Bailey is now on maternity leave from the station as she awaits the birth of her first child. She will be back delivering news this summer.
* * Former WBBM-TV/CBS 2 President and General Manager Mark "Bruno" Cohen has announced his retirement from television. From October 2008 through September 2012, Cohen oversaw operations at WBBM-TV, exiting when CBS moved him back home to the west coast to oversee the CBS-owned stations in San Francisco (KPIX-TV and KBCW-TV) and Seattle (KSTW-TV). In announcing his exit, Cohen said he will stay at his current job until CBS Television can find the right replacement for him. At that point Cohen will retire after 40 years of working in TV news.
* * CRM will be taking a bit of a hiatus starting this week and lasting well into April. (And no, this isn't any kind of weird April Fools joke.) No exact end date for the hiatus has been determined. Occasional articles might pop up from time to time, but not daily or multiple times a day as has been the case for years. CRM apologizes for any inconvenience this may cause, but unfortunately, circumstances have arisen that necessitate the temporary halt of CRM's news reports, new audio clips, and new entries into the Memory Lane section. The CRM message board will remain open, although there could be occasional large gaps in time for posts to be approved and visible to all. Further updates about CRM, including when it might be back up to full-speed once again, will be posted on CRM's Facebook account and on the message board. Thank you all for your understanding!