Details

Published on Monday, 10 April 2017 06:00
Today's News & Notes features 27 local media news items, including: CBS Radio Chicago has big plans for the Cubs home opener; WXRT-FM wishes the Cubs well for the 25th year; ESPN 1000 is in Wrigleyville today; WLUP-FM is also in Wrigleyville today; WSCR-AM adds some famous Cubs names to its on-air lineup; WXRT-FM makes some behind-the-scenes changes; WGN-AM inducts ten more names; Steve Dahl is on the mend; Rachelle French's radio dreams begin coming true; Wayne Besen is upset about his termination from Newsweb; Dan Proft's "newspaper" work is again exposed; Michael Horn joins the Blackhawks organization full-time; Jeff Kapugi finds new work in the East; Enrique Santos goes nationwide and in English; WXLC-FM raises big funds; Scott Miller talks about his career; Charlie Meyerson talks about his new project; Jason Cage becomes a father; sad news for Trish Biondo and Lisa Dent; WFLD-TV adds 30 minutes to its morning news; Kaitlin Cody joining WFLD-TV; Craig Wall exiting WFLD-TV; Lauren Jiggetts exiting WMAQ-TV; Tracy Davis joining WMAQ-TV; Hernan Fratto joins WSNS-TV; Scott Podsednik joins CSN; and WTTW-TV asks it viewers to help save public broadcasting. Also featured is another programming note from CRM. All of this can be found below.
* * CBS Radio Chicago is the rightsholder for Chicago Cubs radio broadcasts, with CBS Radio's WSCR-AM/670 The Score being the Cubs' flagship radio home. As such, CBS Radio Chicago will have special access to the team and Wrigley Field for the Cubs' special home opening game today. All of CBS Radio Chicago's radio stations will be broadcasting live or near the ball park for some or much of Monday. WSCR-AM will have Mike Esposito, Julie DiCaro, and Matt Abbatacola delivering live updates from the south end of Wrigley Field from 5:00am-7:00pm. From 9:00am-1:00pm, WSCR-AM's "Spiegel and Parkins Show" will be broadcasting live from Yard House inside New City (1457 N. Halsted Street, Chicago). From 1:00pm-6:30pm, WSCR-AM will be live from Houndstooth Saloon (3369 N. Clark Street, Chicago), with hosts Jason Goff, Joe Ostrowski, and Barry Rozner (1:00pm-5:00pm), Laurence Holmes and Mark Grote (5:00pm-6:00pm), and Grote solo hosting the Cubs' pre-game show (6:00pm-6:30pm). WSCR-AM will have Cubs play-by-play announcers Pat Hughes and Len Kasper hosting another pre-game show live from the 670 The Score Broadcast Booth within Wrigley Field from 6:30pm-7:00pm. Additionally on WSCR-AM, Cubs radio color commentator Ron Coomer will be reporting on-field during the opening ceremonies and for the raising of the 2016 World Series Championship banner. WJMK-FM/104.3 K-Hits morning show host Dave Fogel will be broadcasting live from the Wrigley Field press box from 5:00am-10:00am. WBBM-FM/B96 morning show host J Niice will be broadcasting live from the Park at Wrigley from 5:30am -10:00am. Also on WBBM-FM from 3:00pm-7:00pm, afternoon host Eric Tyler will be broadcasting from Casey Moran's (3660 N. Clark Street, Chicago). WUSN-FM/US99 afternoon host Mike Kasper will take over middays today only, delivering reports live from the Park at Wrigley from 10:00am-3:00pm. WUSN-FM morning show hosts and die-hard Cubs fans Stylz & Roman will take over the afternoon shift today, broadcasting live from a bar they are investors in, John Barleycorn (3524 N. Clark Street, Chicago). They will also feature a live acoustic concert from Trent Harmon around 5:30pm. And there will be one more CBS Radio Chicago live broadcast, too...
* * The radio station that has consistently done Cubs home opening day radio remotes longer than any other in Chicago is WXRT-FM/93XRT. This will be the 25th consecutive year for the station to hold a special remote broadcast the day the Cubs home opener takes place. As it was last year, the broadcast will be coming from Yak-Zies (3710 N. Clark Street, Chicago). For the first time ever, Jason Thomas will lead off the on-air celebrations, broadcasting for the crowd from 1:00pm-3:00pm, followed by Marty Lennartz from 3:00pm-5:00pm. From 5:00pm-7:00pm, Lennartz will be joined by WXRT-FM morning show host Lin Brehmer. As is another station tradition, 93XRT's "A Regular Guy" will lead the crowd in a prayer for this year's Cubbies, as only he can do. Also joining in on the fun will be special guests, as well as plenty of live music. Scheduled performers include The Waco Brothers, Split Single, The Shelters, Toronzo Cannon, and Tributosaurus (featuring WSCR-AM midday co-host Matt Spiegel). This event is free and open to the public, but get there early, as this annual XRT broadcast always fills up fast and the venue has limited seating. (Must be 21 or older.) For those unable to be there in person, the entire show will be heard on the air. The audio, as well as the video of the fun will be streamed on 93XRT.com.
* * WMVP-AM/ESPN 1000 Chicago will have its local morning/midday shows broadcasting from The Stretch Bar & Grill in Wrigleyville (3485 N. Clark Street, Chicago). David Kaplan's "Kap & Co." will be live from that location from 9:00pm-Noon, followed by Carmen DeFalco and John "Jurko" Jurkovic from Noon-2:00pm. It is free and open to all, depending upon the bar's capacity. The ESPN 1000 Street Team will be on location handing out prizes.
* * In honor of the Chicago Cubs home opener, WLUP-FM/97.9 The Loop afternoon personality Tim Virgin and Loop Rock Girl April Rose will be broadcasting live from The Full Shilling sports pub (3724 N. Clark St., Chicago) across the street from Wrigley Field this afternoon from 3:00pm-7:00pm. They will have tickets to give away to Wednesday's Cubs game, Iron Maiden, Def Leppard, Dead & Company, and Green Day, as well as custom Loop t-shirts.
* * WSCR-AM/670 The Score have hired Chicago Cubs star players Kris Bryant and Jake Arrieta to be part of a weekly segment on the station's afternoon program "The Bernstein and Goff Show." Beginning April 10th, Bryant will join Bernstein and Goff bi-weekly with Arrieta scheduled to join the show on the alternating weeks. Additionally, Cubs Manager Joe Maddon will again be heard on the station each Tuesday at noon talking with Matt Speigel and Danny Parkins. Plus, each Wednesday at 8:00am, Cubs pitching coach Chris Bosio will be heard on "The Mully & Hanley Show."
* * There have been changes behind the scenes at WXRT-FM/93XRT. Kelly Ransford was hired as Music Director in December 2014, she also served as an unofficial interim Program Director after Norm Winer exited near the start of 2016. Soon after the
hiring of Greg Solk
as WXRT-FM's (and WJMK-FM's) Operations Manager/Program Director, Ransford chose to look for radio opportunities elsewhere and leave WXRT-FM. She has accepted the job of Director of Event Marketing for iHeartMedia's eight-station cluster in Denver. Ransford, a Chicago native, had previously worked in Denver, as well as in San Francisco, San Jose, and Seattle. Replacing Ransford will be John Farneda, the man she replaced a little over two years ago. In November 2014, Farneda, then serving as Operations Director/Music Director, announced he was exiting WXRT-FM after 31 years at the station. Farneda began at WXRT-FM as a college intern in 1983 and worked his way up from producer to Assistant Music Director, Assistant Program Director, and finally MD/OM. He returns now as Music Director once again, although it appears that he will be there only temporarily while a slow search is conducted for a permanent replacement.
* * WGN-AM announced the 2017 inductees to its Walk of Fame. The former (and in two cases, current) WGN-AM stars being honored this year are: Leonard Baldy, Lou Boudreau, Nick Digilio, Vince Lloyd, Lincoln Hampton, Mike Mathis, Anne Maxfield, Judy Pielach, Jack Rosenberg, and Larry Schreiner. The 2017 WGN Radio Walk of Fame ceremony and live broadcast will take place on May 25th in front of Tribune Tower (weather permitting).
* * After missing a week of work and being forced to stay in the hospital for a few days, Chicago radio legend Steve Dahl returned to the WLS-AM 890 airwaves late last week. He disclosed that he was hospitalized due to diverticulitis. This is the same painful colon and intestine condition that kept former WLS-FM morning show host Jack Diamond off the air for many months in 2015. As Dahl recovers, he has been hosting his show from his home studio.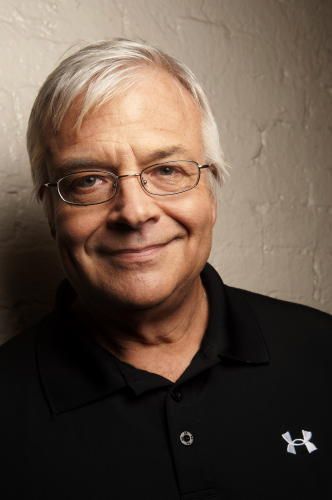 * * Congratulations to Rachelle French, the Chicago area native and recent producer/promotions assistant for Cumulus Media Chicago. French has been hired full-time as the new weeknight host for KQFC-FM, a Cumulus-owned Country station in Boise, ID. The recent Columbia College Chicago graduate also happens to be the niece of Chicago radio superstar and WLS-AM 890 morning show co-host Ramblin' Ray Stevens, proving talent runs deep in that family.
* * Wayne Besen was shockingly
released
by WCPT-AM/FM on March 24th. A few days later, Besen filed a complaint with the National Labor Relations Board against the station's parent company Newsweb. It should be pointed out that this was just a formal complaint and not a lawsuit, as was wrongly reported elsewhere on the Internet. Besen's complaint alleged that Newsweb's President Charley Gross and owner Fred Eychaner released him because he wished to join the SAG-AFTRA union, was about to be a lead witness for SAG-AFTRA in a hearing against WCPT-AM/FM, and because of Besen's strong support for Bernie Sanders even though Gross and Eyechanner were pushing hard for Hilary Clinton in the last presidential election. Besen claims he was pressured to drop his pro-Sanders stance and was punished for not doing so.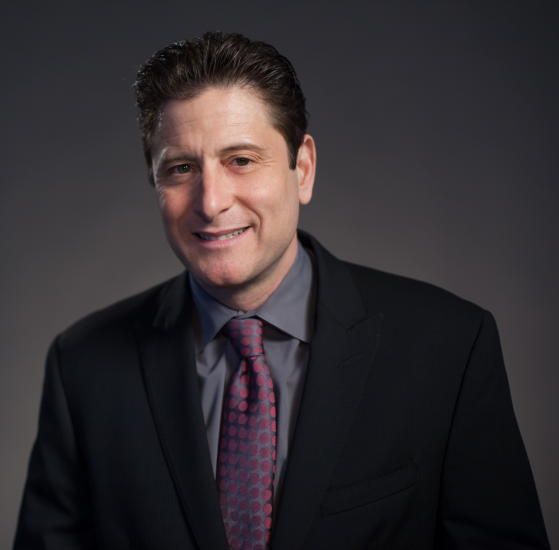 * * Since the start of 2016, this website has been the only one pointing out the ethically questionable and misleading "newspapers" that have been being distributed across the Chicago suburbs and select areas of the state, operated by WIND-AM/AM 560 The Answer morning show host Dan Proft. Recently, the Chicago Reader's Michael Miner exposed some of the slanted, biased "alternative facts" of the Proft "newspapers" in his media column. The article can be read at this link
HERE
.
* * Michael Horn has exited as the Imaging Director for WRME-LP/87.7 MeTV FM, where he has worked since the station's launch in February 2015. Since 2013, Horn has also been the music operator within the United Center for all home games of the Chicago Blackhawks, proudly playing The Fratellis' "Chelsea Dagger" after every Blackhawks goal. As of this week, the Blackhawks organization has hired Horn on a full-time basis to serve in the expanded role of Game Presentation Manager. Horn was previously the longtime WBBM-FM/B96 Imaging Director, working there from April 1995 until corporate cutbacks forced him out in December 2013. WRME-LP is currently seeking Horn's replacement.
* * This past December, Chicago native Jeff Kapugi was
released
by CBS Radio. From October 2011 through his release four months ago, Kapugi was the CBS Radio Vice President of Country Programming on a national level, as well as the Program Director for WUSN-FM/US99 in Chicago. It didn't take long for such a well-respected radio executive to land on his feet, though. Kapugi has returned to work for iHeartMedia, this time as Program Director for WMZQ-FM in Washington, DC, as well as being given the duties of Region Senior Vice President of Programming for iHeartMedia's Washington and Baltimore markets. The hire is effective immediately.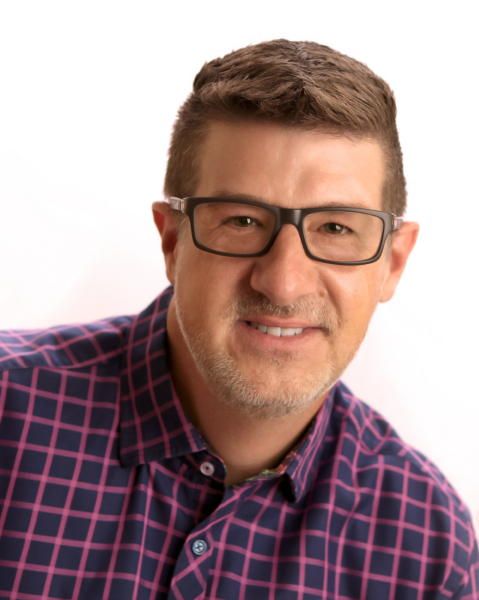 * * Next weekend will be the debut of a new two-hour weekly show entitled "On the Move with Enrique Santos." This will be the first-ever English-language radio show for popular Hispanic radio personality Santos, who also happens to be iHeartRadio's Chairman and Chief Creative Officer of iHeartLatino. The weekend show will be based out of Miami and syndicated to over 100 radio stations nationwide, including WKSC-FM/103.5 Kiss FM in Chicago. The show will feature mostly current hit music, but will also feature hot entertainment/lifestyle topics and current events targeted to the Hispanic community. Santos is a Chicago native, who was born and raised in the Windy City to Cuban parents. He now lives and works out of Miami. In his spare time, Santos, nicknamed "Mr. E," is also a reserve police officer for the Miami Police Department. (He was a full-time police officer before getting into radio many years ago.)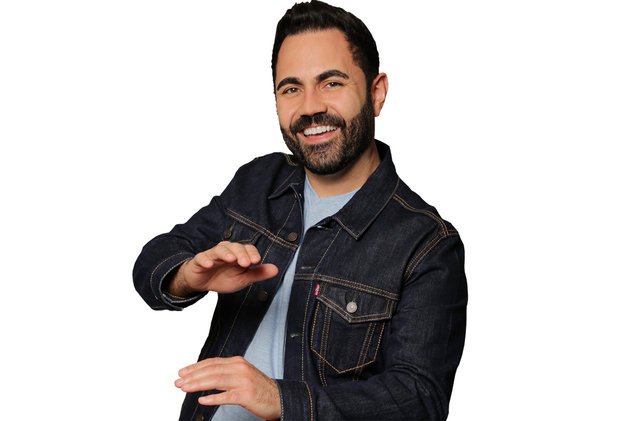 * * North suburban WXLC-FM/102.3 XLC raised $18,719 for the St. Baldrick's foundation last month during their annual Hair for Hope event held at the Green Town Tavern in Waukegan.
* * Scott Miller is a Chicago radio veteran (WCKG-FM, WIQI-FM, WGN-AM, WDRV-FM, Harpo Radio) who is now on the hunt for his next opportunity within the industry. In a new podcast with Margaret "RadioGirl" Larkin, Miller talks about many subjects, including how living legend Dick Biondi inspired him to get into radio, working with Oprah Winfrey's radio network, working alongside Pete McMurray, the disaster known as FM News 101.1, the working differences between talk radio and music radio formats, and much more. The interview of Larkin's with Miller can be heard at this link
HERE
.
* * As first
reported here
, veteran Chicago journalist Charlie Meyerson recently launched a new daily e-newsletter, as well as corresponding website where visitors can sign up for the newsletter, entitled Chicago Public Square. In a new interview with the Illinois Entertainer's Media columnist Rick Kaempfer, Meyerson talks about his new online news venture. The interview between Kaempfer and Meyerson can be read in the April issue of IE and online at this link
HERE
.
* * Congratulations to former (and quite probably,
future
) WBBM-FM/B96 host Jason Cage. This past weekend in a Chicago hospital, Cage and his wife welcomed into the world their first child, an eight pound son named Griffin. Best wishes to the growing family.
* * Sincere condolences to a pair of former WUSN-FM/US99 superstar hosts. First, thoughts go out to Trish Biondo on the passing of her mother Patricia, who died from cancer last week at the age of 81. Services have been held. Secondly, condolences to Lisa Dent on the passing of her sister-in-law Denise, who died Saturday at the age of 62, also from cancer. Visitation and services will be in Rockford on Tuesday and Wednesday respectively.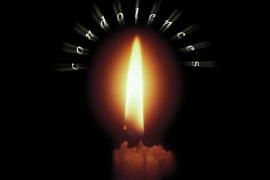 * * Beginning today, the WFLD-TV/FOX 32 morning news show "Good Day Chicago" has extended another 30 minutes, now beginning at 4:00am. "Good Day Chicago" now runs for six consecutive hours each weekday morning. Kristin Nicole and Natalie Bomke anchor the expansion of the morning newscast, with Mike Caplan covering the day's weather and Jenny Milkowski reporting on traffic.
* * WFLD-TV/FOX 32 has announced the hiring of Kaitlin Cody as the station's newest meteorologist. She will start on-air for the station at a date still to be determined in mid-June. Cody
has previously worked as a television meteorologist in Charlotte, NC and Bristol, VA. Before that she served as a weather forecaster on radio in Mount Pleasant, MI. Cody replaces Tammie Souza, who left WFLD-TV at the end of February for a big job opportunity in Philadelphia. Recently, former WFLD-TV and WBBM-TV meteorologist Rick DiMaio has been filling Souza's vacancy on a freelance basis.



* * Craig Wall, who has been a news reporter and fill-in news anchor for WFLD-TV/FOX 32 since April 1998, is exiting the station at the end of this week. After 19 years of working in Chicago at the FOX-owned station, his contract is not being renewed. WFLD-TV Vice President and News Director Matt Piacente stated: "I'd like to sincerely thank Craig for his 19 years of service at FOX 32. We wish him well in his future endeavors."



* * Lauren Jiggetts, who has been a reporter/anchor with WMAQ-TV/NBC 5 since January 2007, has chosen to not renew her contract with the station. On Friday Jiggetts wrote: "So... a little news about me. I made the difficult decision to leave NBC5. I am not leaving the news business, but feel this is the right move for me personally and professionally. I am so thankful for the last 10 years and all the friendships I have made over that time. I have had the opportunity to work with some wonderful people and I am leaving with gratitude in my heart. I'm going to take some time off to be with family and then...BACK TO WORK! Thank you for your support -- it means so much to me!!"


* * As reported here last fall, WMAQ-TV/NBC 5 News Director Debra Juarez exited late in 2016 because NBCUniversal promoted her to the position of Vice President of Digital for WTVJ-TV and WSCV-TV in Miami. Juarez had been ND for WMAQ-TV since October 2011. Last week, the station informed staffers that Jaurez's replacement had been hired. Tracy Davis, who has been the ND of WDJT-TV in Milwaukee since May 2015 and with the station since August 2013, will be coming to WMAQ-TV at the start of June. Before moving to Milwaukee, Davis (pictured) had previously worked in TV news in the small markets of West Lafayette, IN and Burlington, VT/Plattsburgh, NY.



* * Media Moves reports that WSNS-TV/Telemundo Chicago has hired Hernan Fratto as its newest general assignment reporter. He begins on-air this week. It will be Fratto's first time working in Chicago. He previously was an anchor/reporter in Ft. Myers, FL and Buenos Aires, Argentina.



* * CSN Chicago hired former Chicago White Sox standout and 2005 World Series hero Scott Podsednik as the new co-host of the station's White Sox pre-game and post-game shows. On a large number of games throughout the 2017 MLB season, Podsednik will team up with veteran CSN White Sox pre-game/post-game host Chuck Garfien and analyst/White Sox legend Bill Melton on CSN broadcasts.



* * With public broadcasters under attack by the current presidential administration and at serious risk of total defunding, WTTW-TV/WTTW11 created a webpage letting viewers and fans know of the situation and giving them ways to help counter it. Among the links posted on that page are a petition to sign to help influence lawmakers to continue supporting PBS stations, ways to share stories about how PBS has positively impacted viewers' lives, multiple reasons why the nation's investment into public broadcasting is vital, and much more. WTTW-TV's case for continued federal support can be seen at this link HERE.



* * As previously posted here, the CRM is still officially on a hiatus for April. However, the site will now publish articles like this on a part-time basis every few days in the interim.