Details

Published on Friday, 14 April 2017 16:00
This weekend's News & Notes features 15 media news items including: FCC's spectrum auction results revealed; FCC begins its spectrum "repacking" which will shift plenty of Chicago stations around; Jerry Taft is M.I.A.; Jesse Kirsch joins ABC 7; Marissa Bailey becomes a mother; Svengoolie becomes a comic (strip); WCIU-TV brings back comics (stand-up); JBTV partners with a streaming service; Matt McGill departs WVON-AM; Steve Dahl returns to the WLS-AM studios; Kenard "K2" Karter finds new work outside of radio; WIIL-FM loses hair and raises funds; Polnet asks for a translator change; Calvary Radio Network asks to sell a translator to Polnet; and WCFLChicago.com travels back to 1974. All of these stories are below...
* * The full results of the long-running FCC Broadcast Television Spectrum Incentive Auction were publicly revealed this week. Six Chicago market television stations will sell their spectrum and leave those airwaves over the course of the next 3 years. These six stations are not disappearing, however. All six have Post Auction Channel Sharing Agreements set up, meaning they will move to other station's frequencies or digital sub-channels. Using digital technology, the relocated stations can still be seen on the same channel numbers they have been sitting at for years. Uniquely, they will also be allowed to retain their FCC call letters. The six Chicagoland TV stations that had their bandwidth sold at auction, and how much each station made are as follows:
WOCH-CD (OTA Channel 41) - $9,219,110
WPWR-TV (OTA Channel 50) - $160,748,259
WSNS-TV (OTA Channel 44) - $141,658,837
WWTO-TV (OTA Channel 35) - $304,250,040
WXFT-DT (OTA Channel 60) - $126,107,725
WYCC-TV (OTA Channel 20) - $15,959,957
Not only was WWTO-TV the biggest winner in Chicago, but it was also the biggest winner nationwide -- by far. All of the 175 television stations sold in the spectrum auction were purchased by major cellular carriers who will eventually repurpose the airwaves for wireless uses.
* * With the auction over, the FCC is informing hundreds of television stations nationwide (957 to be exact), that they will be involuntarily forced to move to new signals... but for zero compensation. The FCC is "repacking" the upper UHF spectrum to give even more of it to wireless corporations. These stations will not be forced off the air, but rather pushed to different (and in some cases, weaker) frequencies which could certainly impact viewership, ratings, and revenue for them. Being that some of the stations eyed to make the move are some of the market's biggest, expect there to be some battles and arguments over the next year or so while this process unfolds.
Among the stations in the Chicago area being forcibly moved to new frequencies includes:
WCIU-TV (Channel 27 moving to Channel 23)
WCPX-TV (Channel 43 moving to Channel 34)
WEDE-CD (Channel 50 moving to Channel 28)
WFLD-TV (Channel 31 moving to Channel 24)
WLS-TV (Channel 44 moving to Channel 22)
WMAQ-TV (Channel 29 moving to Channel 33)
WMEU-CD (Channel 32 moving to Channel 18)
WPVN-CD (Channel 20 moving to Channel 26)
WTTW-TV (Channel 47 moving to Channel 25)
WWME-CD (Channel 39 moving to Channel 20)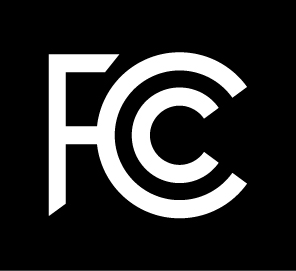 * * Jerry Taft has been off the WLS-TV/ABC 7 airwaves for all of this month. Fans and viewers have been wondering where Taft is and if he is alright. There is no word yet from station spokespeople for the reason behind the veteran meteorologist's absence.
* * WLS-TV/ABC 7 has hired Jesse Kirsch as its new digital journalist. Kirsch is finishing up his Bachelor's degree in Broadcast Journalism from Northwestern's Medill School of Journalism. As of this week, stories written by him are appearing on ABC 7's website and being posted frequently on social media. He has hopes of eventually becoming an on-air news or sports reporter/anchor. Having WLS-TV on his resume will certainly help him achieve that dream.
* * Congratulations to WBBM-TV/CBS 2 news anchor Marissa Bailey and her husband on the birth of their first child. Her baby was due in April 11th. Labor began on the 11th, but her bundle of joy waited until about three and a half hours into April 12th to finally enter the world. Bailey's baby boy Beau Alan came in at just under seven pounds. Mother and son are doing well. Bailey began her maternity leave just over two weeks ago and hopes to back delivering news on CBS 2 this summer.
* * WCIU-TV/The U and MeTV movie host Svengoolie (Rich Koz) was animated into today's Dick Tracy comic strip, seen in hundreds of newspapers nationwide. The strip can be viewed online at this link
HERE
.
* * On New Year's Eve, WCIU-TV/The U aired a
local comedy special
entitled "Chicago's One Night Stand-Up," featuring 11 top comedians from the Chicagoland area each performing a comedic set. The special was produced by WCIU-TV parent company, Weigel Broadcasting. The first-ever "Chicago's One Night Stand-Up" went over so well, that WCIU-TV is going to do it again. As previously
reported here
, numerous Chicago comedians again took to the stage at the Zanies Comedy Club in Rosemont last month to record a new special. The second "Chicago's One Night Stand-Up" will be broadcast on WCIU-TV on April 15th at 7:00pm. The 30-minute special is again hosted by comedian and Chicago native Rebecca O'Neal. The other comics featured include Pat McGann, Reena Calm, and Calvin Evans. More new episodes of "Chicago's One Night Stand-Up" will air later this spring and into early summer at dates and times still to be determined.
* * JBTV is Chicago's longest-running television program dedicated to new, local, independent, rock, and alternative music and artists. Late last month, JBTV entered into an exclusive multiyear agreement with LiveXLive, a premium live music video streaming service. With this deal, LiveXLive acquired the distribution rights to over 2,500 hours of exclusive JBTV content including full JBTV shows, live performances, interviews, and behind the scenes footage. Additionally, LiveXLive will also live stream multiple artist concerts and interviews from JBTV on a weekly basis. JBTV owner/founder/host Jerry Bryant stated: "JBTV is thrilled to enter into this partnership with LiveXLive. Their team has an incredible depth of experience in the music business and the live streaming industry. We are confident that they will assist us in growing our distribution globally and maximizing our 34 years' worth of unique content."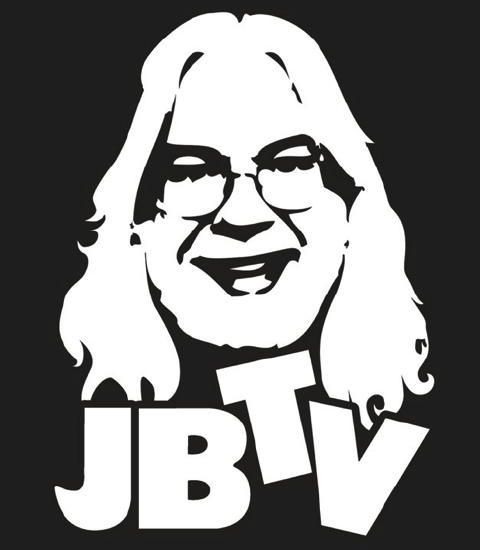 * * WVON-AM 1690 announced today that Matt McGill, who has worked at the station for the past 13 years, most recently as morning show host, has exited. His departure is effective immediately. McGill has hosted WVON-AM's morning show solo officially since February 2011, and unofficially since June 2010 when his co-host Perri Small took a long leave of absence from the station. On April 3rd, WVON-AM
added
Maze Jackson to the morning show as co-host and started to implement other changes. McGill's departure comes on the heel of those changes. Jackson remains with the program. "The Matt McGill Morning Show" is now renamed as "The WVON Morning Show," at least for the time being. Melody Spann Cooper, Chairperson of WVON parent company Midway Broadcasting, issued a statement that read: "Matt is a tremendous talent and will be missed. Change is inevitable in this business. Our listeners can be assured that we will continue our reputation of delivering top-notch talent, news and information that will empower the communities we serve. That has always been and remains our priority."
* * As he has been recovering from a hospital stay due to painful diverticulitis in his intestines, Chicago radio legend Steve Dahl has been hosting his WLS-AM 890 afternoon show from his home studio. Today Dahl decided to tough it out and make the trek into downtown Chicago to host the show from the station's studios for the first time in nearly three weeks. It's not an easy thing to do when there are IV tubes, catheters hoses, and other medical items to deal with, but the radio host is doing his best to make it work.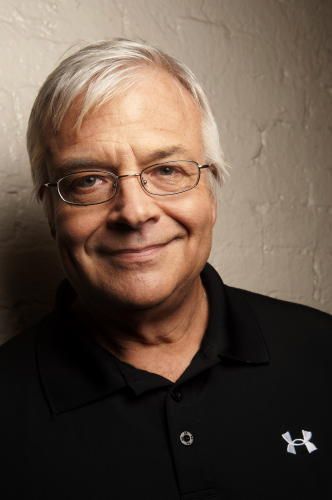 * * Former Chicago radio programmer and DJ Kenard "K2" Karter tells CRM that he has found new work. Starting near the end of this month, Karter will begin working with the AGAR Agency, an experiential marketing and brand awareness company based out of Cincinnati. Said Karter: "I'm grateful for this next chapter in my career." Back in 2004, Karter began at WGCI-FM as an overnight/weekend DJ and promotions assistant. He quickly rose through the ranks at Clear Channel Chicago (now iHeartMedia Chicago), being named Music Director for WGCI-FM in 2007 and adding those same duties for WKSC-FM in 2010. He also served as the Assistant Production Director for the Clear Channel Chicago Urban cluster of WGCI-FM, WVAZ-FM, and WGRB-AM. In the spring of 2010, Karter was offered the opportunity to become the Music Director and Assistant Program Director for KMEL-FM, a Clear Channel-owned sister station in San Francisco, CA. He was brought back to WGCI as Program Director in January 2014, only to be blown out in one of iHeartMedia's infamous holiday mass layoffs at the end of that same year. He later joined Radio One Cincinnati as Operations Manager, overseeing that market's three-station Urban cluster.
* * Far north WIIL-FM/95 WIIL Rock raised $127,385 for the St. Baldrick's Foundation to help fund childhood cancer research and treatments. WIIL-FM's 10th annual fundraising event was held last month at the Brat Stop in Kenosha. Tom Kief, host of the station's show, shaved his head and personally raised almost $34,000. Kief also helped arrange for the band Royal Bliss to perform at the event, which used their social media connections to assist in raising funds. Alpha Media's Waukegan-Kenosha Market Manager Karl Wertzler commented: "95 WIIL ROCK is proud to continue the St. Baldrick's partnership, and I'm personally proud of Tom for his commitment to making a great event."
* * As reported
here
last month, Polnet Communications received permission to start broadcasting on FM translator W296DA (formerly W300CQ). The company is using it to simulcast its Polish-language station WNVR-AM on 107.1 FM at 70 watts in southeastern McHenry County. However, this week Polnet requested a frequency change for the translator, moving it to 104.7 FM. This is because yet another translator, W295CG, which will soon be simulcasting Univision's WPPN-FM/Amor 106.7 to the northern suburbs on 106.9 FM, is interrupting W296DA's signal.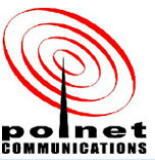 * * At the end of 2015, the FCC approved the sale of translator W276BM, located in south suburban Park Forest, from the Calvary Radio Network of Valparaiso, IN to Halo World Music for a cash deal of $175,000. That deal never closed, though. Calvary continued to own the translator and simulcast the Christian programming of the Calvary Radio Network from WHLP-FM in Hanna, IN. This week, Calvary announced it had entered into a new agreement, this time with Walter Kotaba and his Polnet Communications. The new sale agreement is for $135,000, pending FCC approval. Once the deal closes, Polnet plans on simulcasting WRDZ-AM (the former Radio Disney turned into a Polish language station) on W276BM's 103.1 FM frequency.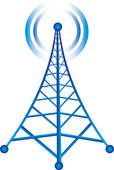 * * WCFLChicago.com, the streaming music tribute website to Chicago's classic Top 40 radio station of the 1960s and 1970s, has added 42 more DJ breaks and classic commercials to its mix. DJ interludes from 1974 include some from legendary Chicago radio talents like Larry Lujack, Dick Sainte, Dickie Shannon, Big Ron O'Brien, Larry O'Brien, Dr. Brock, Johnny Driscoll, Bill Taylor, Chuck Knapp, and Paul Kirby. WCFLChicago.com is available on TuneIn, Nobex, RadioShaker, and via apps for Apple and Android devices.