Details

Published on Saturday, 29 April 2017 11:00
This weekend's News & Notes features 11 local media news items, including: Melissa Isaacson is released by ESPN; Laurence Holmes helps out at WGN-TV; WSCR-AM honors U.S. military veterans; Mike Nowak expands at WCGO-AM; WDCB-FM heads down to the Crescent City; Sound Opinions heads to the movies; Lin Brehmer is mentioned in Rolling Stone; Roger Badesch takes to the stage; Kenny McReynolds is recovering from another health scare; CSN Chicago adds White Sox minor league games; and Nude Hippo celebrates an anniversary. All of these stories are just below...
* * ESPN's long-rumored wave of layoffs became a reality this week, and it was at least double the size that it was rumored to have been. At least 100 ESPN employees were released on Wednesday. While most that were laid off were from the ESPN television side, some staffers from ESPN's web and print divisions, as well as ESPN Radio also received the phone call from their bosses that they were dreading. ESPN's Chicago property, WMVP-AM/ESPN 1000 was spared the ax, as none of the local radio personnel were asked to leave this time. However, Chicago-based sports journalist Melissa Isaacson was among the dozens cut loose. The former Chicago Tribune award-winning sportswriter had been a columnist and contributor to the websites for ESPN, espnW, and ESPN Chicago since June 2009. On her Twitter account Isaacson
wrote
: "Sorry to get the call from ESPN this a.m., but grateful for my eight years there and trying to positively look ahead."
* * WSCR-AM/670 The Score nighttime host Laurence Holmes showed up as the fill-in sports anchor on the WGN Morning News this week. Holmes is no stranger to delivering sports reports on television, since he was a freelance sports anchor for WMAQ-TV/NBC 5 for many years. He has been with WSCR-AM since 1998.
* * Speaking of Laurence Holmes and his radio station, WSCR-AM/670 The Score will be honoring U.S. military veterans for their service and dedication to the country with a special "For The Vets" live broadcast which will be hosted by Holmes on May 8th at 6:00pm. The broadcast will be coming live from CBS Radio's Blue Cross Blue Shield Performance Stage and will feature special guests, as well as prizes courtesy of the Chicago White Sox and Chicago Cubs. Tickets to attend cannot be purchased, but can be won. Listen to Holmes' radio show each weeknight for chances to win VIP tickets to this event.
* * "The Mike Nowak Show," which
moved
to WCGO-AM 1590 on Saturdays at 10:00am in January, is doubling its days and tripling its hours. Nowak's Saturday morning program remains unchanged, still airing each Saturday from 10:00am-11:00am. However, starting tomorrow, April 30th, "The Mike Nowak Show" will return on Sunday mornings, this time airing from 9:00am-11:00am. For those who are longtime fans of Nowak's radio show, this is the same time slot that he had off and on for about eight years on WCPT-AM. Joining Nowak for both weekend days will be co-host Peggy Malecki, with contributions from popular Chicago meteorologist Rick DiMaio.
* * For the fourth consecutive year, WDCB-FM 90.9/90.7 is carrying live coverage from three days of the New Orleans Jazz & Heritage Festival. Through a partnership with New Orleans community radio station WWOZ-FM, WDCB-FM is again airing several hours of music from the iconic festival between 11:00am and 7:00pm each of the three days. The first day was yesterday, April 28th. The next two days will be on May 4th and 5th. The broadcasts come live and direct from the festival at the historic Fair Grounds Race Course in New Orleans. WDCB-FM Station Manager Dan Bindert stated: "It's the next best thing to being there in person. Every year, we hear from listeners who have attended the fest in New Orleans and are pleasantly surprised to hear some of it pop up on the radio in Chicago. There's always great jazz, but also blues, funk roots music, and those traditional New Orleans elements that give the festival a unique flavor."
* * The classic comedy movie set in the Chicago suburbs, "Wayne's World" celebrated its 25th anniversary this year. WBEZ-FM's "Sound Opinions" will be having another film showing in its "Sound Opinions at the Movies" series, which will naturally feature "Wayne's World." The screening will take place on May 10th at 7:00pm at The Music Box Theater (3733 N. Southport Avenue, Chicago). "Sound Opinions" hosts Greg Kot and Jim DeRogatis will introduce the film for the audience and have a discussion of the film's cultural and musical impact afterward. Tickets to attend can be purchased at this link
HERE
.
PARTY TIME, EXCELLENT!
* * WXRT-FM/93XRT longtime morning show host Lin Brehmer was given a mention in Rolling Stone. In an online article about Ike Reilly's new anti-Trump song called "Bolt Cutter," Reilly's debuting of the song at Brehmer's recent 25th anniversary broadcast was included. See Brehmer's mention and hear Reilly's new track at this link
HERE
.
* * The SAG/AFTRA Senior Radio Players will once again be performing a live production in the style of the Golden Age of Radio, recreated on stage. On Wednesday, May 3rd at 7:00pm, the players will perform their versions of shows from "Our Miss Brooks," "Ma Perkins," and "Easy Aces." Chicago's SAG-AFTRA Senior Radio Players are made up of professional actors, actresses, commercial voice-over artists, television and radio talents -- some of whom have retired, while others are still going strong. They have all made their livelihood in radio, theater, stage, TV, movies, industrial films, instructional tapes, and lending their voices to various exhibits at museums across the country. Among those performing on May 3rd will be longtime WGN-AM news anchor Roger Badesch who will take part in the "Our Miss Brooks" portion of the evening. In honor of Mother's Day, all of the lead roles on Wednesday night will be performed by women. These SAG/AFTRA Senior Radio Players shows, which are always free and open to the public, take place at the Claudia Cassidy Theater in the Chicago Cultural Center, located Randolph and Michigan (77 E. Randolph Street, Chicago). There are no tickets needed to attend the show. The doors of the theater will open at 6:30pm.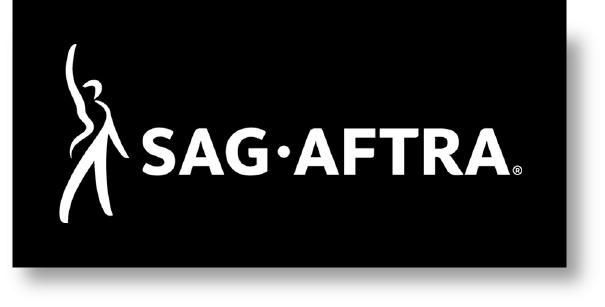 * * Best wishes go out to Kenny McReynolds, Weigel Broadcasting's Chicago Sports Director, who yet again has undergone serious health scares. There has been no comment from McReynolds yet, but sources say that while he was undergoing treatment for an ongoing undisclosed medical issue earlier this week, McReynolds suffered severe heart trouble, causing McReynolds to have his seventh heart surgery in less than five years. Doctors even had to shock his heart back into working order. McReynolds is said to be in high spirits and a 100% recovery is expected. As was the case last year when other medical problems of McReynolds'
were revealed
, he continues to be an "Energizer Bunny" with his various media jobs, not letting any of his health woes stop him from working. McReynolds is still calling preps football and basketball games for Weigel Broadcasting's "Game of the Week on The U Too" and for CN100 in the fall and winter. His weekend television show, "CPS Sports Edition" continues to be seen at the regular times of Sunday at 7:00am on WWME-TV/MeTV and Sunday at 9:30am on WCIU-TV2/26.2 U-Too. McReynolds is a five-time Emmy Award winner, who has been Weigel Broadcasting's Sports Director for WWME-TV and WCIU-TV for the last 17 years.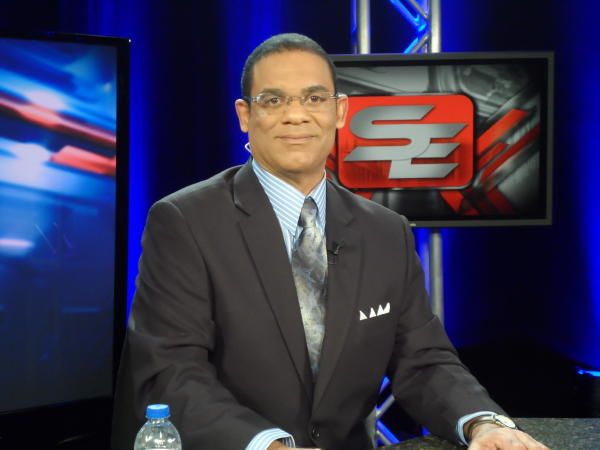 * * The Chicago White Sox are off to a solid start this season, leading the AL Central Division. Their minor league franchises also are home to some of the bigger up and coming baseball prospects in the game. CSN Chicago has agreed to broadcast eight games of the White Sox's AAA affiliate, the Charlotte Knights. CSN will carry the first of its eight Knights home game telecasts on Wednesday, May 3rd starting at 10:00am. Five Knights games will be broadcast in May and three in June. The games will be called by veteran Knights play-by-play announcer Matt Swierad and produced by the Knights in-stadium production team. "We're thrilled to be able to showcase many of the finest prospects in all of baseball to our dedicated White Sox fan base," said Greg Bowman, Vice President of Programming at CSN Chicago. "This is definitely an exciting time to look at what the future holds on the southside and we'd like to thank both the Chicago White Sox and Charlotte Knights for helping us make this unique opportunity become a reality."
* * In May 1997, a little cable access television program called "The Big Fat Nude Hippo Show" made its debut. The show featured local media celebrity interviews, magazine-style reporting, sketch comedy, local information, general silliness, and much more. The show's name eventually became simply "Nude Hippo." After a full decade on Chicago's television sets, the "Nude Hippo" ended TV broadcasting in May 2007. It then reinvented itself as a series of video shorts on the WMAQ-TV website, followed by a brief television return in 2010-2011 on WMAQ-TV's former subchannel NBC Nonstop. To celebrate the show's 20th anniversary, a new special has been created that will be seen on May 3rd on the recently revamped NudeHippo.com. After the special makes it debut online, the website will also upload some "Nude Hippo" footage that has never been released, and/or has not been seen since it first aired. Additionally, past reporters/anchors/contributors to the "Nude Hippo" program over the years will take over the "Lossano and Friends!" podcast that will be placed online at RadioMisfits.com on April 30th. The podcast is hosted by Tony Lossano, the veteran Chicago radio producer and the creative force behind "Nude Hippo."