Details

Published on Thursday, 04 May 2017 17:00
Today's News & Notes column features eight local media news items, including: Kathy Hart may be exiting WTMX-FM; Steve Dahl is back in the hospital; Steve Cochran talks about himself; Lisa Greene is gone from WEBG-FM; Jeff Davis is mostly gone from WLS-FM; WSCR-AM brings back Ryno; Tribune Media gets closer to new ownership; and WLS-TV is seeking a new General Sales Manager. All of these stories are just below...
* * As has been exclusively reported on this website in recent years, the relationship between WTMX-FM/101.9 The Mix morning show superstars Eric Ferguson and Kathy Hart has been a terrible one. While the two seem to have incredible chemistry on the airwaves, when the microphones are turned off, the duo simply cannot stand each other. The problems behind the scenes have only worsened over the years and Hubbard Radio Chicago management has done little to smooth over the problem or end the highly toxic work conditions that have long existed. According to insiders at WTMX-FM, the problem is so bad that the two hosts will only communicate with each other through producers. They will not even say a word to each other. Many of the insiders side with Hart, claiming Ferguson's ego, entitled attitude, and harsh treatment of others makes it difficult to be around him. No longer able to handle the negativity of working alongside Ferguson, Hart left the station this week on what appears to be a mental health leave of absence. The inside sources feel and fear that she will not be coming back to the station, preferring to not work at all rather than be subjected to working in an unhappy atmosphere. Hubbard Radio Chicago is now scrambling to figure out a solution to this problem (if there even is one at this point), and to try and save their "golden goose" morning show that has produced record-high ratings and revenue for them for so many years. Ferguson and Hart have been on-air partners on WTMX-FM since September 1996, creating one of the most successful and consistently highest-rated morning shows in Chicago radio history. This past November they were inducted into the National Radio Hall of Fame to honor their radio successes. In January, the duo were given a multi-year contract extension to stay on WTMX-FM. Should Hart leave the station permanently, and should she be able to exit her multi-year contract due to Hubbard being in breach of it because of the ongoing toxic work environment, she could become one of the most sought-after free agent morning show hosts to have happened in Chicago radio in years.
* * WLS-AM 890 afternoon host and Chicago radio legend Steve Dahl is off the air again for at least a week. He underwent surgery on Wednesday afternoon to repair damage to his large intestine. The surgery is related to his recent medical leave from radio to treat his painful diverticulitis.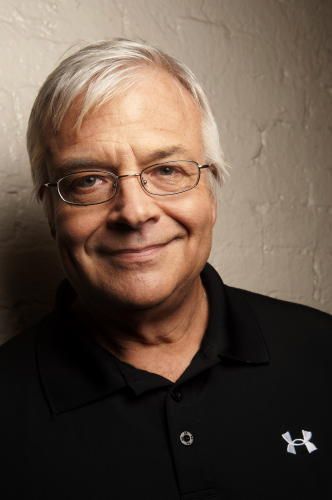 * * In a new interview with the Illinois Entertainer's Media columnist Rick Kaempfer, WGN-AM morning show host Steve Cochran talks about his two stints at the AM talk station, why WGN-AM is "no longer your mother's WGN," and more. The interview between Kaempfer and Cochran can be read in the May issue of IE and online at this link
HERE
.
* * Radio corporation giant iHeartMedia had yet another of its semi-regular staff purges to cut costs this week. Numerous markets were hit hard, while Chicago was spared any major cuts. The only confirmed forced exit in the Chicago market was that of WEBG-FM/BIG 95.5's Lisa Greene, who has been a part-time weekend/fill-in talent for the station since soon after its launch in 2015.
* * Confirming a report that was exclusively written about
on this website last week
, WLS-FM nighttime DJ Jeff Davis told his fans via Facebook that he was indeed among the many recent cutbacks by Cumulus Media Chicago. He is no longer hosting nights on the station. However, he is not fully gone. From his home studio in California, Davis will continue to host fill-in and weekend shifts on WLS-FM when needed. Davis' now-former night shift will be split between WLS-FM part-timers Tom O'Toole and Danny Lake.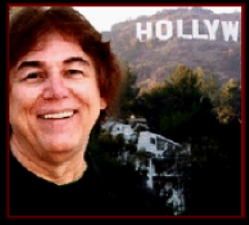 * * Last October, WSCR-AM/670 The Score boosted its Cubs post-season coverage
by adding
Cubs great Ryne Sandberg to its team. "Ryno" joined WSCR-AM's Mark Grote for home game post-game shows from the broadcast booth inside Wrigley Field. It's far from the post-season, but Sandberg is back with Grote for all home game live post-game shows as of this month. After each home game, he will be able to take calls from listeners and share his insight to the 2017 Cubs team.
* * Tribune Media continues to be the subject of sale rumors. For many weeks, discussion of a Sinclair takeover of Tribune Media has been widely reported. Nexstar and other TV corporations are said to be interested, as well. In the past week, multiple reports were published claiming that FOX Television (21st Century Fox), along with help from private equity firm Blackstone Group are looking to purchase all of the Tribune Media television and web properties. No word yet on what would become the fate of Tribune Media's lone radio station, WGN-AM, but rumors of that station being quietly up for sale remain, as well. With all of the talk of Tribune Media getting closer to selling itself off entirely, the company's stocks continue to tick upward as some Wall Street investors are looking for quick profits the sale could possibly make them. As has been previously reported on this website, it is just a question of
when
Tribune Media is no longer Chicago owned or based, not
if
.
* * In January 2008, Vincent Sollecito, who had been serving as the Senior Vice President of ABC National Television Sales, was named by ABC as Vice President and General Sales Manager for the company's Chicago station, WLS-TV/ABC 7. ABC O&O WLS. As of this week, Sollecito is leaving Chicago and going national once again. On Monday the ABC-owned Television Stations Group named Sollecito as President of ABC National Television Sales.