Details

Published on Wednesday, 10 May 2017 08:00
Today's News & Notes features 11 news items with local media ties, including: Tribune Media's suitor Nexstar explains why they didn't purchase the company; FOX 32 unveils its exciting new news sets; Steve Harvey exits Chicago for good; MeTV reveals its summer schedule; Mike North to expand his podcasting; Jimmy Mac featured in a new documentary; the 80th anniversary of the Hindenburg disaster and the WLS-AM radio broadcast of it; David Hagen is forced out; Jim Lawson is forced out; W276BM's sale is off yet again; and Chicago-based publications/websites Ebony and Jet are no longer Chicago-based. These stories are all right here...
* * By now most know about the blockbuster deal by Baltimore area media giant Sinclair Broadcasting Group to purchase Chicago-based Tribune Media. Many other companies were considering purchasing Tribune Media, but dropped out when the extremely high price tag no longer made good business sense. Nexstar, one of the leading suitors for Tribune Media's properties this year, was among those that passed on the deal that Sinclair accepted. Nexstar CEO Perry Sook said Tuesday on its first quarter earnings conference call that they decided against the Tribune deal "because the price crossed our walking-away threshold." As
reported here
Monday, Sinclair will be acquiring Tribune Media by purchasing 100% of the company's stock at $43.50 a share, costing Sinclair approximately $3.9 billion. Additionally, Sinclair will absorb $2.7 billion of Tribune Media's net debt, making the total cost for Sinclair's purchase of Tribune Media's properties approximately $6.6 billion. Assuming it can clear federal approvals, the deal is expected to close late this year.
* * In early February, WFLD-TV/FOX 32 newscasts were
shifted
from their main studios to temporary/back-up studios. This was done so construction on new state-of-the-art studios could be done on the main set. It was hoped that construction would take less than two months, but went on for three months. Despite the slight delay, the results were worth the wait. On Monday, WFLD-TV unveiled its remarkable new newsroom set filled with shiny steel, giant video panels, and plenty of lighting -- arguably now the finest news set on Chicago television. WFLD-TV's new television newsroom sets were designed by a company nationally famed for that line of work, Clickspring Design.
* * As previously reported here, multimedia superstar Steve Harvey was looking to make substantial changes to his daytime television show, also named "Steve Harvey." The show has filmed all five of its seasons at NBC Tower in Chicago. However, Harvey wanted a major pay increase for doing his show and wanted its location moved to Los Angeles. A few months ago it was announced today that Harvey had gotten his way. In order to achieve his goals, Harvey will be cancelling his TV show at the end of this current season, which runs through this month. In its place will be a new TV show called simply "Steve." The new show will be primarily owned by the host and will be more celebrity-focused. To no one's surprise, Harvey laid off pretty much the entire Chicago show staff, according to some insiders, not even offering them the chance to move to Los Angeles with the show. Staffers have long been upset at Harvey over his holier-than-thou attitude toward them these past five years, and especially how he handled this major show change, never once addressing the team about it. All of the NBC-owned stations that carried "Steve Harvey," including WMAQ-TV/NBC 5 in Chicago (currently airing each weekday at 2:00pm), will carry the new "Steve" talk show, which premieres in September.
* * Chicago-based retro television network MeTV will be launching its new summer schedule on May 29th. Once again calling it "The Summer of Me," the new and returning additions include "Alf," "My Three Sons," "Battlestar Galactica," "The Outer Limits," "Rhoda," "Remington Steele," "Alfred Hitchcock Presents," and newer (color) episodes of "The Andy Griffith Show." The new summer schedule can be downloaded from this link
HERE
. In Chicago, MeTV can be viewed over-the-air on WCIU-TV's digital subchannel 26.3, as well as on most Chicago area cable/satellite systems.
* * At the end of last year, one-time Chicago radio mega-star Mike North
launched
a daily sports podcast named "Mike North: Sticks and Stones." Because that on-demand show has proven to be very popular with both listeners and advertisers, look for North to be announcing the launch of two new podcasts within the next month -- one about the Chicago Cubs and one more entertainment based, and each with different co-hosts.
* * Chicago radio veteran Jim McInerney, best known as "Jimmy Mac," is also known nationally and internationally as the co-host of the popular "Star Wars" podcast "RebelForce Radio." He, along with his co-host Jason Swank, are the subject of a new documentary film released this month called "When The Galaxy Listens." The film is all about McInerney, Swank, their highly-respected podcast, and the community of fans that adore the show. Also making an appearance in the documentary is Jimmy Mac's wife, WGN-AM host and a Chicago radio veteran herself, Wendy Snyder. The film can be seen in its entirety for free via this link
HERE
on YouTube.
* * This past Saturday was the 80th anniversary of the Hindenburg disaster at Lakehurst Naval Air Station in New Jersey. On May 6, 1937, the LZ 129 Hindenburg zeppelin exploded into flames upon attempting to dock after its Germany to America flight. 35 passengers and one groundskeeper perished in the fiery event. Herbert Morrison, a reporter from WLS-AM in Chicago, and Charlie Nielsen, a radio engineer from Chicago, went to New Jersey to cover the Hindenburg's arrival for a radio newscast. Their report, featuring the famed words "Oh, the humanity!" is possibly the most famous radio broadcast of all time. Nielsen's report was not heard live on the Chicago airwaves at the time of the explosion, but rather on newscasts the following day. Radio newscasts nationwide picked up and aired the WLS-AM report. Here is that full report from the CRM Audio section:
* * David Hagen, who had been delivering news reports twice per hour on Dave Fogel's morning show on WJMK-FM/104.3 K-Hits has exited after his role was eliminated. Hagen had been with the station for four years. He has been delivering news reports on Chicago radio on and off since April 2003, when he joined the former WZZN-FM morning show.
* * The recent nationwide workforce reduction from iHeartMedia has claimed another Chicagoan. Jim Lawson is a Chicago area native who received his start in radio in his hometown. Lawson earned his degree at North Central College, where he spent many hours at the school's radio station, WONC-FM. After graduating in 1985, he began as an engineer at WGN-AM, working there for well over six years. He also spent nearly two years as a weekend talent at WBBM-FM/B96, before moving on to jobs in Lansing, MI and then Denver, CO. Since June 2015, Lawson has been the Senior Vice President of Programming for iHeartMedia's Denver cluster. He has been with iHM/Clear Channel since 2001, after nearly seven years with the Clear Channel predecessor, AMFM. As of this month, Lawson is looking for his next opportunity in radio with a new (and hopefully more financially stable) company.
* * At the end of 2015, the FCC approved the sale of translator W276BM, located in south suburban Park Forest, from the Calvary Radio Network of Valparaiso, IN to Halo World Music for a cash deal of $175,000. That deal never closed, though. Calvary continued to own the translator and simulcast the Christian programming of the Calvary Radio Network from WHLP-FM in Hanna, IN. In mid-April, Calvary announced it had entered into a new agreement, this time with Walter Kotaba and his Polnet Communications. The new sale agreement was for $135,000, pending FCC approval. After the deal's successful closing, Polnet planed on simulcasting WRDZ-AM (the former Radio Disney turned into a Polish language station) on W276BM's 103.1 FM frequency. However, it appears this deal of Calvary's will not be closing, either. Calvary sent a letter to the FCC late last week asking to cancel their petition to have W276BM be transferred to Polnet. No reason has been given for the cancellation request.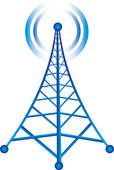 * * The Chicago Tribune's Robert Channick
reported last week
that Chicago-based Ebony and Jet magazines will be leaving Chicago for good and relocating to Los Angeles. Nearly one-third of the magazine's Chicago staffers, including most upper executives, have been released. Ebony magazine has had numerous problems in recent months, including not sending out magazines to its subscribers since late last year and not paying its freelance contributors since even longer. In June 2016, Chicago-based Johnson Publishing Company (JPC)
sold both
of its iconic magazine brands, Ebony and Jet to Austin, TX-based private equity firm Clear View Group (now known as simply CVG).