Details

Published on Tuesday, 30 May 2017 15:00
Effective immediately, Chicagoland Radio and Media (CRM) is going on an extended hiatus.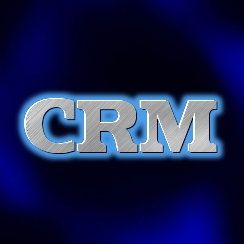 ChicagolandRadioAndMedia.com officially launched on the July 3, 2005. It began as a very simple message board with just a handful of followers, but grew in popularity and notoriety very quickly. The message board then evolved into a full website on January 1, 2010. The website went well beyond just fan thoughts on a message board, to additionally include rare audio clips, video clips, podcasts, job postings, exclusive web streaming stations, live traffic maps, weather, links to Chicago media websites, and much more. Most of all, Chicagoland Radio and Media featured multiple news articles daily, most containing exclusive information that was later mentioned and linked to by radio and television industry trades nationwide (or "borrowed" from by less ethical outlets). The website has had a sterling reputation in the Chicago area and across the country, attracting over 18 million unique visits annually.
Despite the website's great popularity and industry-wide fame, it never was able to attract enough advertisers to keep it operational. Donations to the website were few and far between. A subscription model was not a realistic option, as those have been tried on similar news-based websites and failed. A website like this -- which has been adding fresh items into the news section and on the message board nearly 24 hours a day, seven days a week, including holidays -- takes a great deal of effort, time away from families, and money. That hectic pace has been going for 12 years, but sadly now needs to come to a halt.
For numerous personal and business reasons, the website must cease operations, at least for the foreseeable future. No new news articles, audio clips, or job postings will be added within CRM. The message board will be changed to "read only." The Jobs section will be tuned off. The rest of the website's many sections will remain online for now as a resource.
The obvious question is
"how long will this hiatus be for?"
Unfortunately, there is no easy answer to that question at this time. The hiatus could be just for a few weeks, a few months, a year, or potentially forever. That depends on numerous factors which are not yet decided upon and/or could change in the future.
If the website should begin operations again, be it temporarily or full-time, advance notifications will be found on CRM's Facebook and Twitter accounts.
As the owner/operator/publisher of this website from the very start, it has been my distinct pleasure to entertain and inform its visitors over these past 12 years. CRM has been like a child or a close family pet for me and this hiatus was not an easy decision by any means. In fact, the decision was nothing short of agonizing, but it was a decision that had to be made.
I hope to remain in close contact with as many of CRM's fans as possible and will continue to help out behind the scenes within the Chicago/national media industries as I have been doing for years.
Thank you one and all for visiting this site so often (sometimes multiple times daily), for supporting it, for contributing to it, and making it the #1 website of its kind in America.
Warmest regards and best wishes to all,
Larz