Details

Published on Sunday, 05 September 2010 11:06
With sadness, CRM is letting fans & friends know of the passing of J. Douglas Blackburn, better known to many as Jay Blackburn.
Blackburn was a highly successful radio programming veteran, who would turn around and revamp under-performing stations and make them great again. Sometimes it would be so an owner could turn around and sell the station for more money, as Blackburn was associated with radio station broker Art Holt. When a station wanted to sell and hired Holt's company, Holt would send Blackburn to the station to make it a quick success, who could then sell it for a much higher rate then it would have brought in as a lesser station. Jay Blackburn was the radio doctor who could find the cure for any station. He fixed radio stations all over the country and beyond - from Seattle, WA, to El Paso, TX, to Chicago, IL, to San Juan, PR and the Caribbean islands (and many other stops in-between and abroad).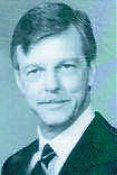 He is probably best remembered for his time in Chicago, which began in 1977. The Chess family, owners of the jazz station, WSDM-FM, hired Blackburn to help turn around their floundering radio station. Blackburn decided to change the station into a rock & roll AOR station, changing the call letters to WLUP-FM and re-branding it: The Loop. His plan was to make it the best rock station around and making it accessible to both men & women to gain a wider audience. He hired such names as Tom O'Toole, Captain Billy Martin, Les Tracy, Greg Budell, and Don Davis to initially rock the mics. He later brought aboard such now-famous names as Patti Haze, Garry Meier and Dave Logan. Even though there were already two other similar male-targeted rock stations on the FM dial, not to mention a couple of the AM dial, Blackburn made The Loop the #1 AOR station in town in just a matter of months. Unable to compete, the other stations eventually changed formats. Different rock stations would pop up from time to time to challenge Blackburn's WLUP, but none succeeded. The programming, the branding, the imaging, the talents hired... they just could not be beat. Although WLUP today is not as strong as it one was, the station is still known nationwide as an iconic rock station ever since Jay Blackburn built it from scratch.
After Blackburn turned the station around, less than two years later, the Chess family (aka L & P Broadcasting) was able to sell Chicago's 97.9 for $5 million to Cecil Heftel & Heftel Broadcasting. At that time in 1979, it was a record high sales price.
Many of the biggest names in Chicago rock radio got their start because of Jay Blackburn. In addition to the Loop names above, he also gave starts to WXRT's Frank E. Lee & Johnny Mars, among others.
In 2008, Blackburn wrote a book about radio's wild 70's days and about his life as a roaming radio programmer. The book, entitled "
The Radio Gypsies
," is now out of print, but copies can still be found on Amazon.com and elsewhere. Officially, the book is a fictional novel, but the stories contained within are all too true. Blackburn was also a contributor to Claude Hall's book, "
I Love Radio
," and is one of those pictured on the cover.
Jay Blackburn retired from radio in 1990, after he had suffered a broken neck from a martial arts accident that year. He was considering coming back into radio when a car accident in 1993 again broke the fused area in his neck. He and his wife settled into retirement in south central Texas, near where he was born. He spent his days traveling, rescuing & sheltering cats, collecting art and reading.
Blackburn was a Vietnam War veteran, who had served two tours of duty overseas, prior to his radio career & fame.
Blackburn's
obituary
in a San Antonio newspaper says that he passed away peacefully in his sleep on Friday. He was just 65 years old. His family will lay him to rest on Tuesday in Burnet, TX, underneath a pecan tree that he planted with his Grandfather when he was just a child.