Details

Published on Wednesday, 08 September 2010 12:09
In today's News & Notes: news about Barbara Prieto's new job, Bill Gamble's second new job, Bob Hale's new honor, Kathy Voltmer's Memory Walk, Samantha James' new citizenship, Mark Konkol's funny reading, Skinny & Houli's probable return, Kevin Manno's New York state of mind, Alex Quigley pays off Amy Guth, plus news about Lance Tawzer, WUSN, WFLD and more!
* * Chicago Internet radio network AccuRadio has hired another veteran programmer with Chicago ties to help boost their music product. Barbara Prieto has been brought on to help program the R&B & Urban music on company's new "
AccuRadio R&B
." She previously was the Music Director & Assistant Program Director at WGCI-FM, before moving on to program in other markets. Less than two weeks ago, AccuRadio had hired Bill Gamble to program their "AccuCountry" stations.
* * It has been a busy couple of weeks for Chicago-based radio programmer Bill Gamble. As mentioned
here on August 26th
and above, Bill Gamble joined AccuRadio as a programmer for the Internet radio network's 18 Country channels. This week, Bill Gamble accepted another job in addition to that. He is the new Operations Director for the Schurz Communications cluster of radio stations in Benton Harbor, MI & South Bend, IN. The cluster includes conservative talk WHFB-AM, Country WHFB-FM, conservative talk/sports WSBT-AM, AC WNSN-FM, and oldies WZOC-FM. Gamble has had mixed results as a programmer over the years in Chicago. Prior to joining AccuRadio, he was last working for CBS Radio Chicago as the Program Director for WUSN-FM/US99.5 and WCFS-FM/Fresh 105.9. He was relieved of his duties there at the end of March of this year, after less than only nine months in that position.
* * The Iowa Rock 'n Roll Music Association Hall of Fame has inducted famed DJ Bob Hale into their hall this past weekend. Hale was the radio disk jockey acting as the emcee for the final concert of Buddy Holly, Ritchie Valens and the Big Bopper in February 1959 in Iowa. Bob Hale may be best remembered as a Chicago radio personality, first on WLS-AM, then on WMAQ-AM, WCFL-AM, WIND-AM, and WJJD-AM. He also was on Chicago television on WFLD-TV & WMAQ-TV. Hale is now retired and living in Park Ridge, IL. (Note: An aircheck of Bob Hale's from his 1960 WLS show "East of Midnight" will be on the
CRM Audio Page
tomorrow.)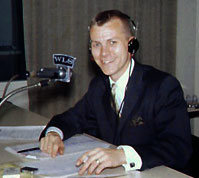 * * In addition to announcing the signing of Lou Canellis to be the 9:00pm sports anchor for their newscasts, WFLD also announced yesterday the signing of Brian Urlacher to be the special Bears analyst on WFLD's Sunday night 10:00pm sports wrap-up show, "The Final Word." Assuming Urlacher does not somehow injure himself on the way to the studio, he will join Canellis each week throughout the 2010 NFL regular season to talk about that weekend's Bears game.
* * Kathy Voltmer, The Drive's News & Public Affairs Director, will be emceeing and participating in the Alzheimer's Association's Chicago 5k Memory Walk this Saturday morning at Lincoln Park South Field. The Memory Walk benefits research efforts to treat and cure Alzheimer's, the devastating disease that affects more than 5 million Americans. Registration begins at 8:00am, the opening ceremony begins at 9:45am, and the Memory Walk begins at 10:00am. To sign up with The Drive Team, or to make a donation to their team, visit this link
HERE
.
* * Big congratulations go out to one-time WKQX/WZZN DJ, Samantha James! The former radio personality from West London has just passed her US Citizenship test. Early tomorrow morning, she will get sworn in as a United States citizen. It was something she had been considering doing for a great many years and this summer, she finally took the leap. The mother of two is now living in the Chicago suburbs and still happily married to another former Q101 alum, Lance Tawzer (of Q101's Lance & Stoley morning show). Now that she is a citizen and living locally, wouldn't it be great to have her back on the Chicago airwaves? Say... Isn't Fresh 105.9 looking to hire a new voice? Perhaps a slight British accent may be just what that station needs to dress it up a bit. After all, she also used to work with two of the station's personalities in the 90's. (Note: An aircheck of Samantha James' from her WKQX show "Q101's Retro Flashback Lunch" will be on the
CRM Audio Page
Saturday. The original air date of the aircheck was 9/11/95.)
* * Speaking of Lance Tawzer, the former Q101 host and one-time Chicago music scene staple (the Lupins, Material Issue, Snafu) was mentioned in the newspaper today. Lance is now the Curator of Exhibits for the City of Elmhurst's Historical Museum. He had helped put together a comic book exhibit at the Museum, which was then loaned out to Elgin's Gail Borden Public Library. That library reported a 27% increase in reading levels for area children this summer, thanks largely to that exhibit of his. You can read the entire article from the Chicago Tribune's Elmhurst edition, featuring quotes from Lance Tawzer, at this link
HERE
.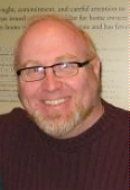 * * Chicago Sun-Times writer and "Keeping Score In Chicago" podcaster, Mark Konkol will be taking a stab at comedy Thursday night. He will be joining up with the Big Yellow Bus improv troupe tomorrow at 8:00pm, and reading some newspaper columns for laughs. The show will take place at The Playground (3209 N. Halsted - at Belmont, Chicago).
* * "The Skinny & Houli Show" may be coming back to Chicago radio. The weekly talk show was hosted by James "Skinny" Sheahan, former director of the Mayor's Office of Special Events, and Mike "Houli" Houlihan, a former Sun-Times columnist, a current columnist for the Irish American News, an author, an actor and the head of a public relations firm, Mike Houlihan Creative. Their two-hour talk show was on each Wednesday night on WNTD-AM, buying time from the "Timeless Cool" format that aired on evenings there. It began in late January, but came to a crashing halt in mid-August, when the "Timeless Cool" format was
suddenly yanked off of WNTD-AM
. The duo hope to have an announcement to make about their new radio home in a few days.
* * WUSN-FM/US99.5 has signed on to air the 90 minute special celebrating the release of the new Kenny Chesney album, "Hemingway's Whiskey." It will be hosted by Bob Kingsley, who also hosts the syndicated "Bob Kingsley's Country Top 40" each Saturday morning on US99.5 from 6:00am-10:00am. The new Chesney CD is released on September 28th. The special should air the weekend before. (The time is TBD.)
* * Details about now-former Q101 DJ Kevin Manno's new MTV television show are finally out. As first hinted
here on August 21st
, the show will be called "The Seven." The LIVE 30 minute program will be a look at the top 7 entertainment & music news stories of the day. In addition to that, the show will also squeeze in interviews and the occasional live music performance. He will be joined on the show by co-host Julie Alexandria. Manno has settled in to his new studio apartment on NY's West Side -- a quick walk to Times Square where "The Seven" will be shot each weekday, beginning September 27th.
Manno's last day at WKQX
was on August 25th.
* * One of the more pleasant surprises on WGN-AM this year has been how Alex Quigley and Amy Guth have taken a horrible concept of a show in "Chicago Now Radio" and turned it into an entertaining program. The two hosts have extremely good chemistry together and turn out a fun program, regardless of the blogger guests they are forced to have on each Saturday morning. One of the running bits on the show is how Amy & Alex make "bets" with each other almost every week. The latest bet happened a couple of weekends ago when the two were discussing the 3rd Bears pre-season game that was going to be played later that evening. Alex, who knows a great deal about sports, felt that Bears quarterback Jay Cutler would have a good game and score an early touchdown. Amy felt that Cutler would throw an interception before he threw a touchdown. The bet was that the loser would have to sprint up 22 flights of stairs inside of ol' Tribune Tower (which includes some cross-floor runs to get to the next stairwell entrance). Needless to say, a few hours later, Jay Cutler threw an early interception, causing Alex Quigley to lose that bet. The video below shows that he paid his debt in full -- much to the delight of Amy Guth and producer Matt Mattucci. You can see the video here: